Terry L. Herr, AIA, NCARB
Executive Vice President, Corporate Secretary, Studio Principal
---
Terry has over 40 years of architectural design and master planning experience. In addition to his corporate duties, Terry is a Studio Principal. Terry is certified by the National Council of Architectural Registration Boards and is licensed in Georgia and 13 other states. Terry received his architecture degree from the University of Cincinnati.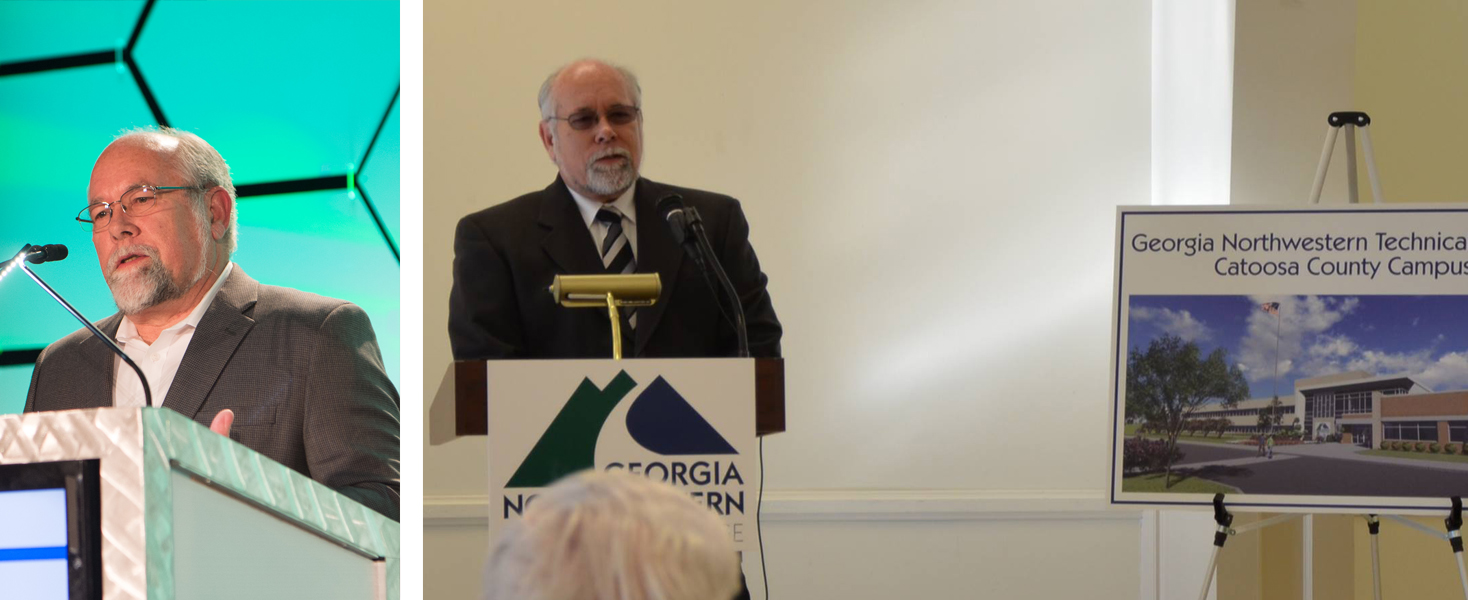 Terry has been actively involved in the City of Milton since its founding and champions its unique character. He assisted with the drafting of new city design standards and Chaired the City of Milton Design Review Board. He later served as Chairman of the Planning Commission, was a member of the Comprehensive Plan Advisory Board and a member of Boards that helped establish Form Based Zoning Codes for specialized areas of City of Milton. Terry also served on the Northwest Fulton County Heritage Preservation Advisory Board.
Terry also served on the State of Georgia Contracts Alliance Committee, which included representatives from both Design Professional segments and Construction Professionals, to better align State contracts with current design and construction methodologies for all State design and construction projects. Working with State contracting employees at Georgia State Finance and Investment, as well as the Real Estate and Facilities Division of the Board of Regents, the Committee helped develop new services scope and procedures to be implemented into State of Georgia contracts. As one of six design professionals, Terry helped draft new contracts that better represented the services and compensation for current State of Georgia construction projects.

Terry's love of travel and the water has led to his favorite pastimes of sailing and SCUBA diving. Terry recalls during the last semester of college, he had completed all the required classes for his architectural degree and was looking for an easy class as a break from the tedium of completing his graduation thesis. He noted a SCUBA diving class for credit and took it on a whim. He became certified in 1973 utilizing the rudimentary equipment of the day, but with commencement of his career, a family and having other interests including sailing, he was only able to dive for a couple of years and didn't return to it until 35 years later. The equipment and the science had drastically improved during those intervening years and after a refresher course and an initial diving adventure with friends in the Turks and Caicos Islands, he was hooked. Not only has this become an extension of past days of sailing and seeing the sea from above, he gets to see the wonders of the sea below. Terry prefers to dive in warm waters which usually means beautiful tropical places with beautiful sunsets.