Pieper O'Brien Herr Architects Graphics Studio designs beautifully crafted brochures to assist auto dealers with color finish and fixtures selections, introduce new and upcoming scholars to their future campus, announce the remodel of an existing office building to existing and future tenants or have on hand an overview of your brand and firm. Brochures are essential marketing tool. Let us help you in making your vision a reality.
Infiniti Case Study: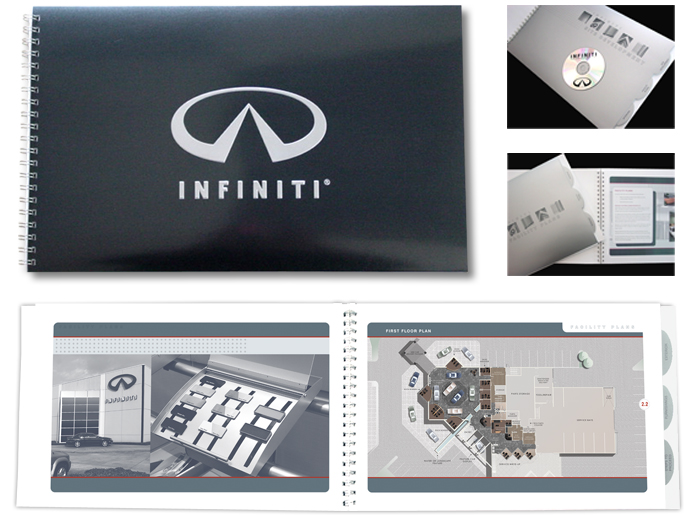 Our Infiniti brochure was designed to assist the dealers with color finish and fixture selections at their dealerships. The brochure was planned from the outset to accommodate quick updates of new colors or fixture changes to the dealership facility design. The cover features a deep embossed silver Infiniti logo skillfully printed with a deep metallic gray background. Rounded tabs were design to help with content organization while giving a thoughtful nod to the circular shape of the Infiniti logo.