A public safety net, ensuring the availability of quality services to clients with persistent behavioral health care challenges, is the charge of the Cobb Community Services Board (CSB).
Pieper O'Brien Herr Architects designed spaces that focus on psychiatric, behavioral stabilization and detoxification of clients. These spaces were organized into an efficient framework of inpatient, outpatient and incarcerated services.
Concept Sketch: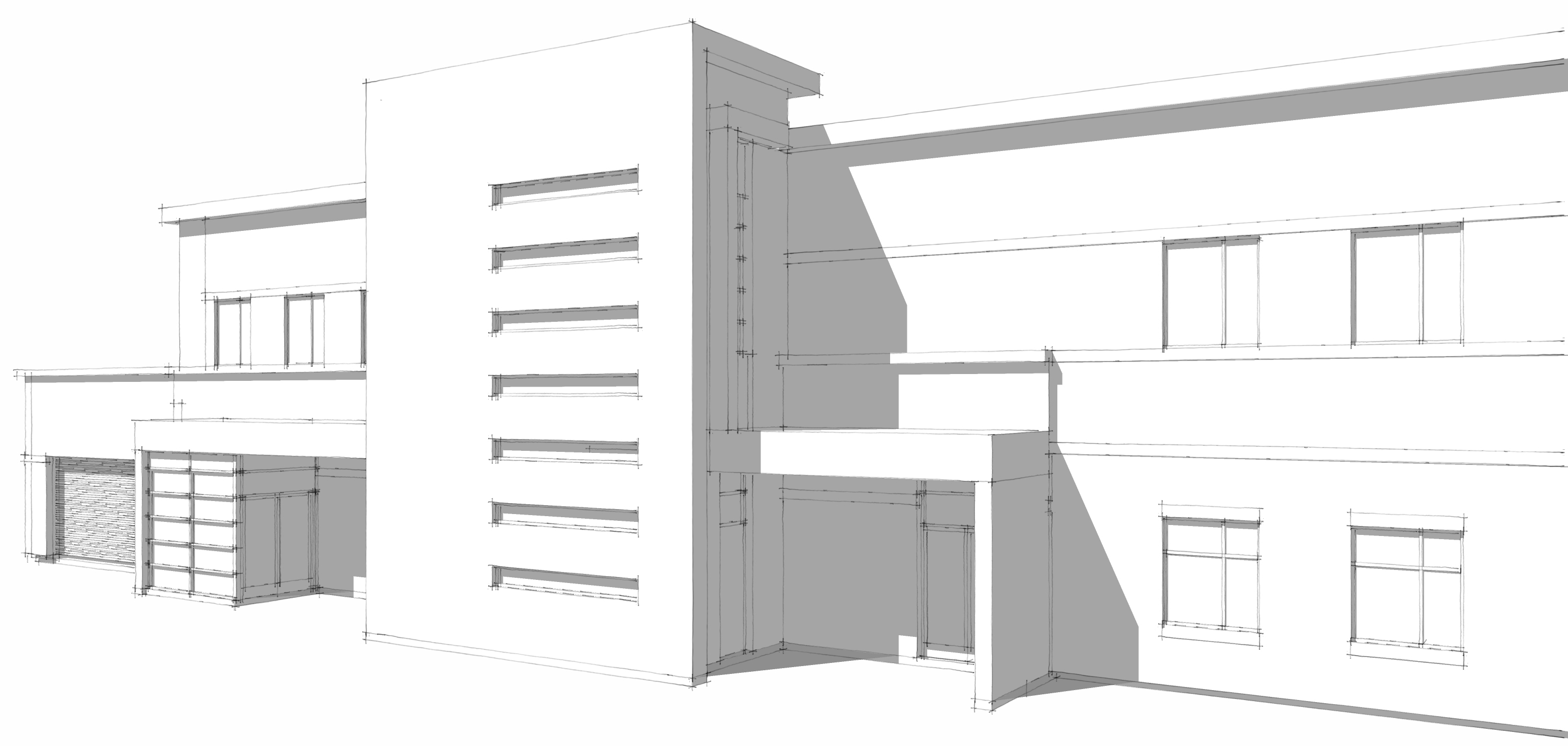 Three service areas were the focus of the design; Crisis "walk-in" area where individuals who feel they are in crisis can receive assessment, The Temporary Observation unit, and the Acute unit, prepared to offer immediate intense care each have unique areas within the facility.
Group rooms are designed to offer education and support to those challenged by mental health in an Outpatient setting for children, adolescents and adults. Anchored by a nurse's station and large daylit dining area, 28 inpatient rooms provide the needed support for the developmentally disabled and those with other addictive diseases. Vehicular sallyport, holding areas and detoxification rooms are provided for incarcerated and court involved adults with a mental illness or substance-related disorders.
Concept Sketch:

The center, packaged in a modern wrapper, is symbolic of the forward-thinking approach to their health care system. The 2-story facility is designed to accommodate a large amount of growth without the need of an addition.