Pieper O'Brien Herr Architects designed the South Carolina Electric & Gas (SCANA) Transmission Operations Center. The single story, L-shaped office building conceals the vital Operations Center. The hardened Operations Center is structured with precast concrete, separated from the steel framed office area by a seismic isolation joint.
Concept Design Sketch: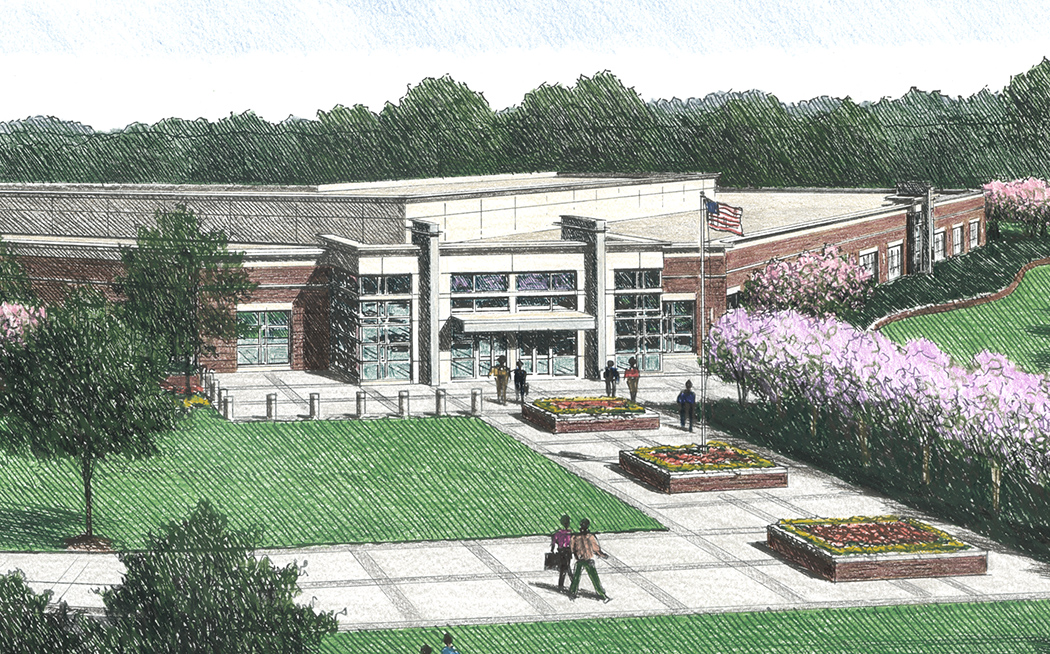 The critical Operations Center is occupied 24/7 by operators monitoring the electrical grid. The center is designed to withstand 150 mph winds. Redundancy Tier Level III of the electrical and mechanical systems are achieved by using UPS battery banks, duplicate stand-by generators, and redundant air conditioning systems. Extensive A/V is designed into the space to support the operators. The office is organized around a center spine of shared resources.

Conference rooms, printing area, coffee bars become the main-street with the workstations getting the advantage of the natural light from the windows. A Natural Gas control room monitors distribution and usage 24/7 from an operation center.
Passive, anti-Vehicular penetration is integrated into the site.