Pieper O'Brien Herr Architects designed the renovation to the main lobby, the clubroom, conference room and business area and produced 3D models as shown below for the Board and residents to review.
Concept Models: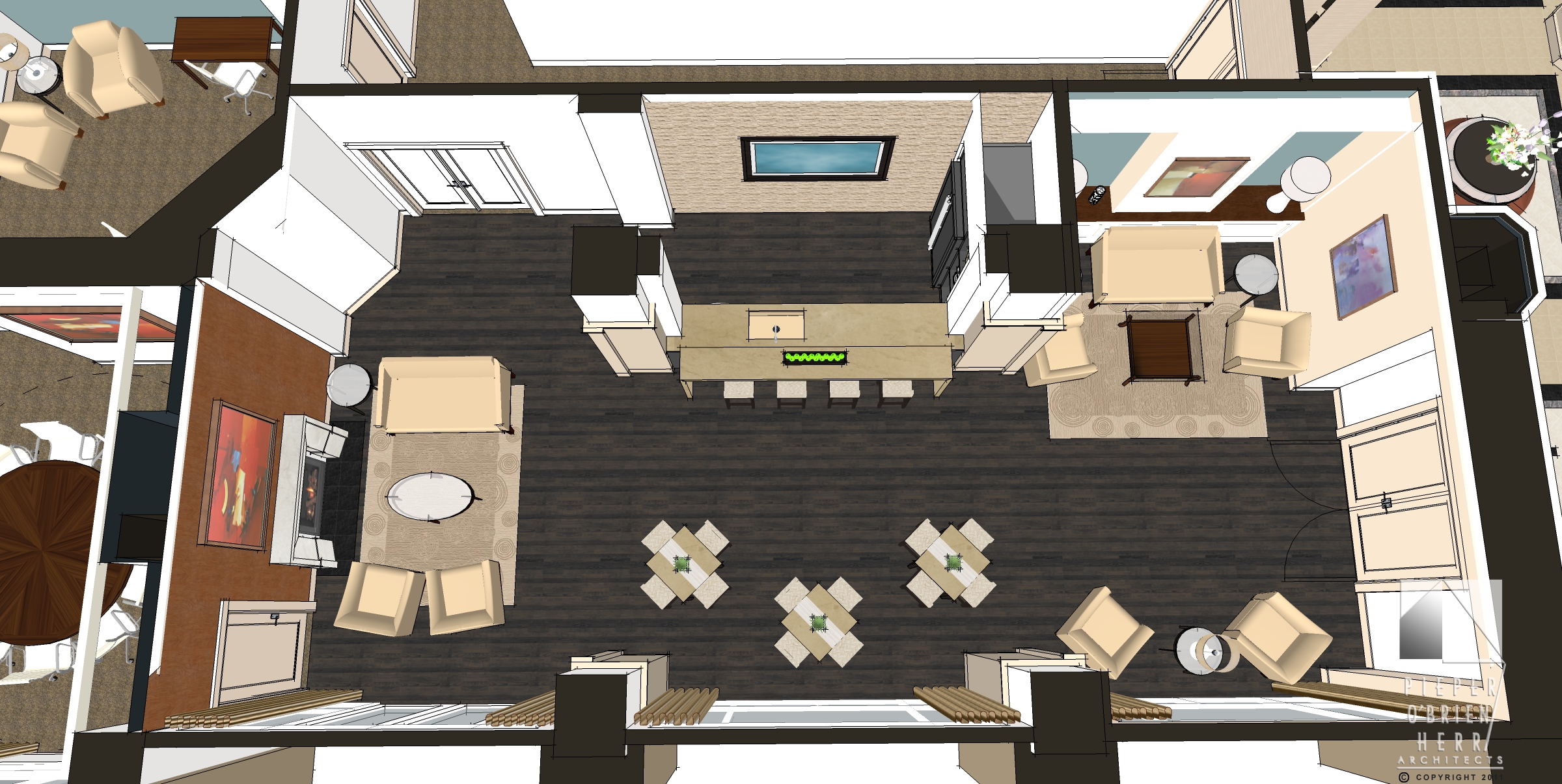 The lobby was refreshed with marble wainscot, marble and granite tile floor, wood wallcovering and new light fixtures. The concierge desk was refaced with granite and wood paneling.
The Clubroom was created from four smaller under-utilized spaces and now accommodates a much larger open space for hosting events.