Designed to serve as the gateway to the City of Albany, the architecture of the civic building announces its importance with a neo-Classical design.
Concept Sketch: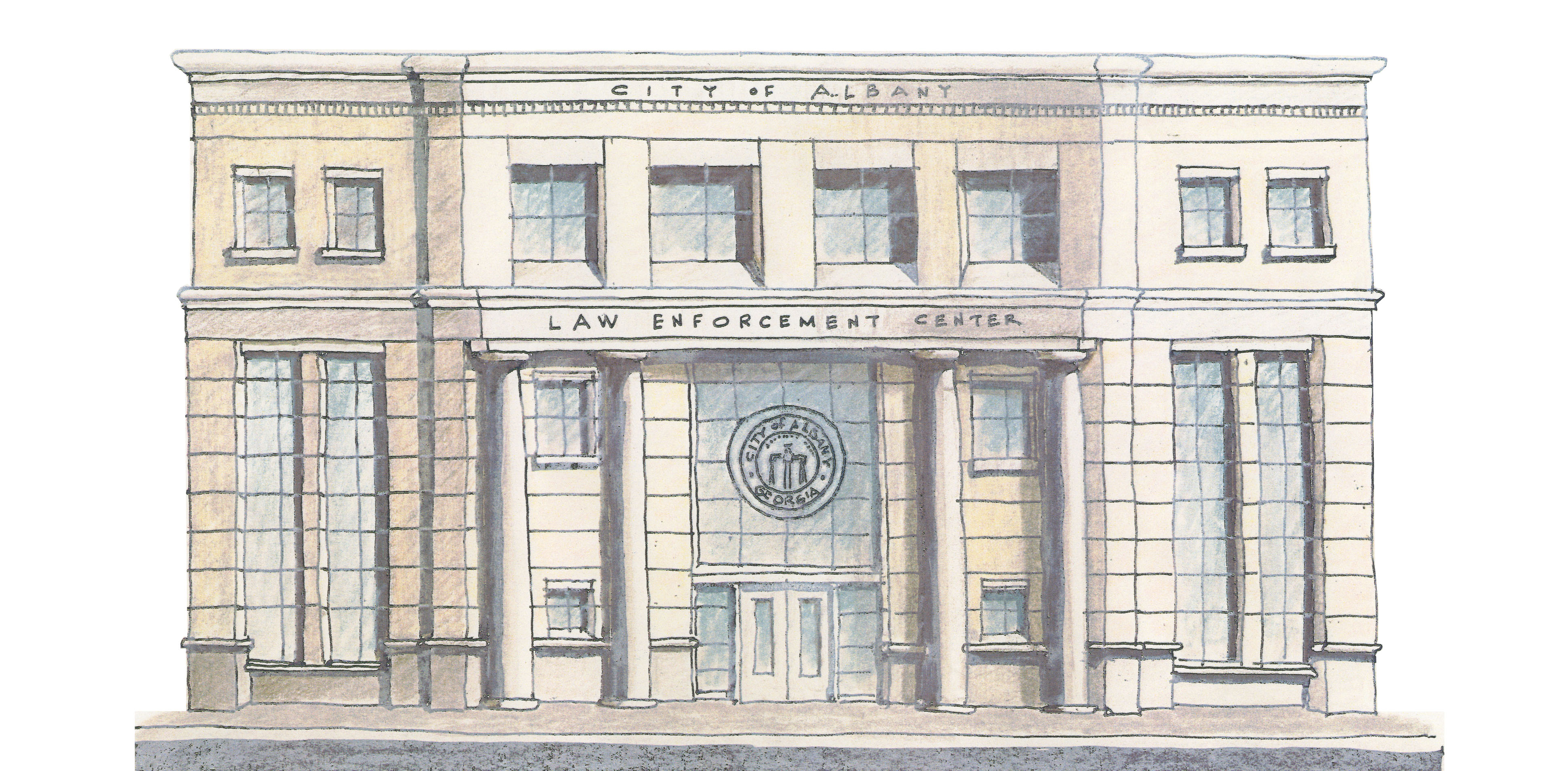 The 3-story Police Department welcomes visitors to a lobby that anchors the community room, law enforcement museum, detective suite and vertical transportation. Officers amenities include a strength training room, locker rooms with showers and a Muster room. These functions are positioned close to the patrol cars.
Extra wide corridors are included throughout the facility so officers, with fully kitted-out duty belts, can pass comfortably.
Serving as a backup Emergency Operations Center for the city, the facility is designed to prevent terrorist attacks by incorporating hardened barrier walls and bullet resistant glazing. Passive perimeter security is achieved using stairs and site walls.
Concept Rendering: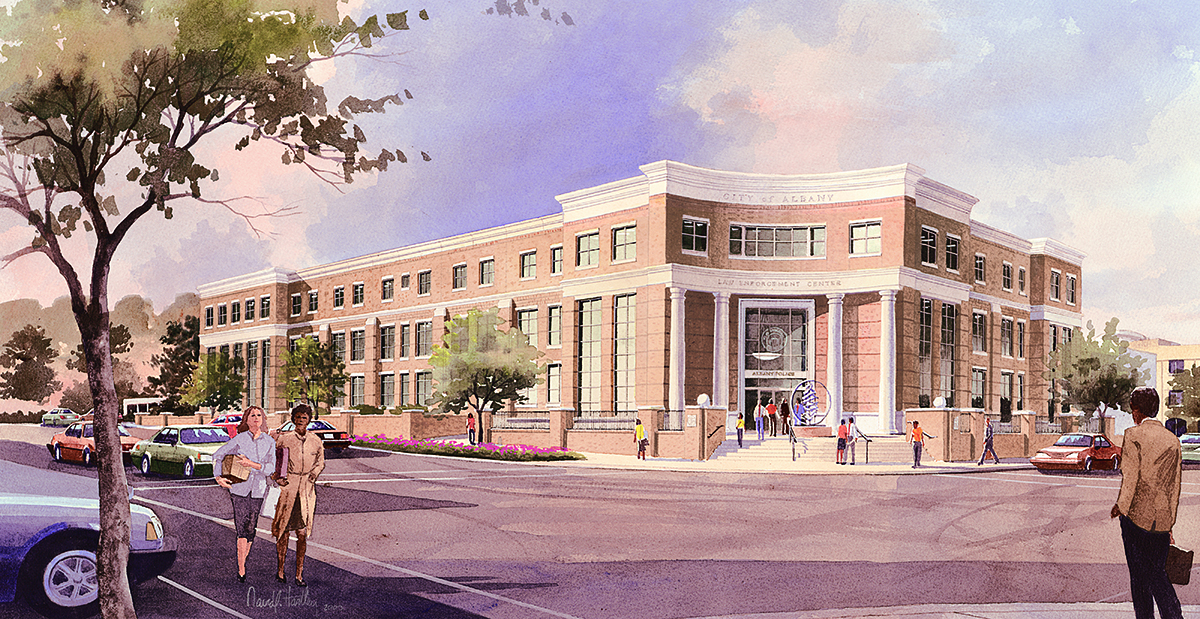 The facility also incorporates a flexible multi-purpose room with a movable wall that is positioned to be available to the public as a community room. A Law Enforcement Museum that is open to the public houses a collection of law enforcement artifacts to celebrate the history of the Albany Police Department.
The 200-car parking deck adjoins the building and provides a protected pathway for uniform officers to enter the building from the garage. The upper level of the parking deck connects to the second floor of the department and allows investigators to bring suspects directly into the rear of the building and away from the main lobby or other public spaces. The interview rooms are built to be abuse resistant.
The third floor is considered more of a traditional office environment as these departments function from 8-5 with offices and conference rooms, break room, and uniform distribution. Long-term, high-density records storage is used throughout the efficient facility