Balancing large buildings on a steeply sloping site is always challenging. Pieper O'Brien Herr Architects sensitively positioned each building for efficient construction and resident convenience.
Concept Sketches: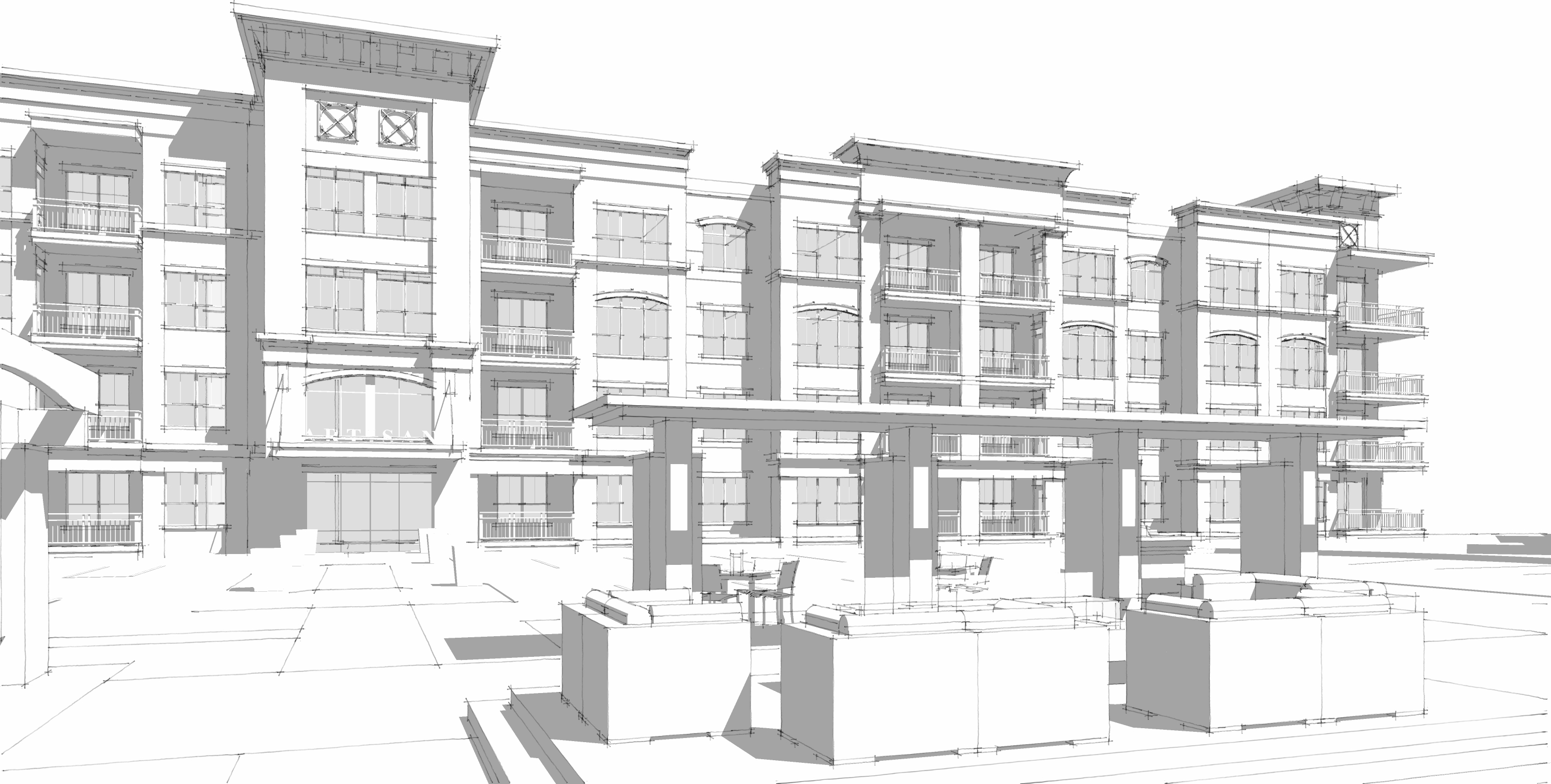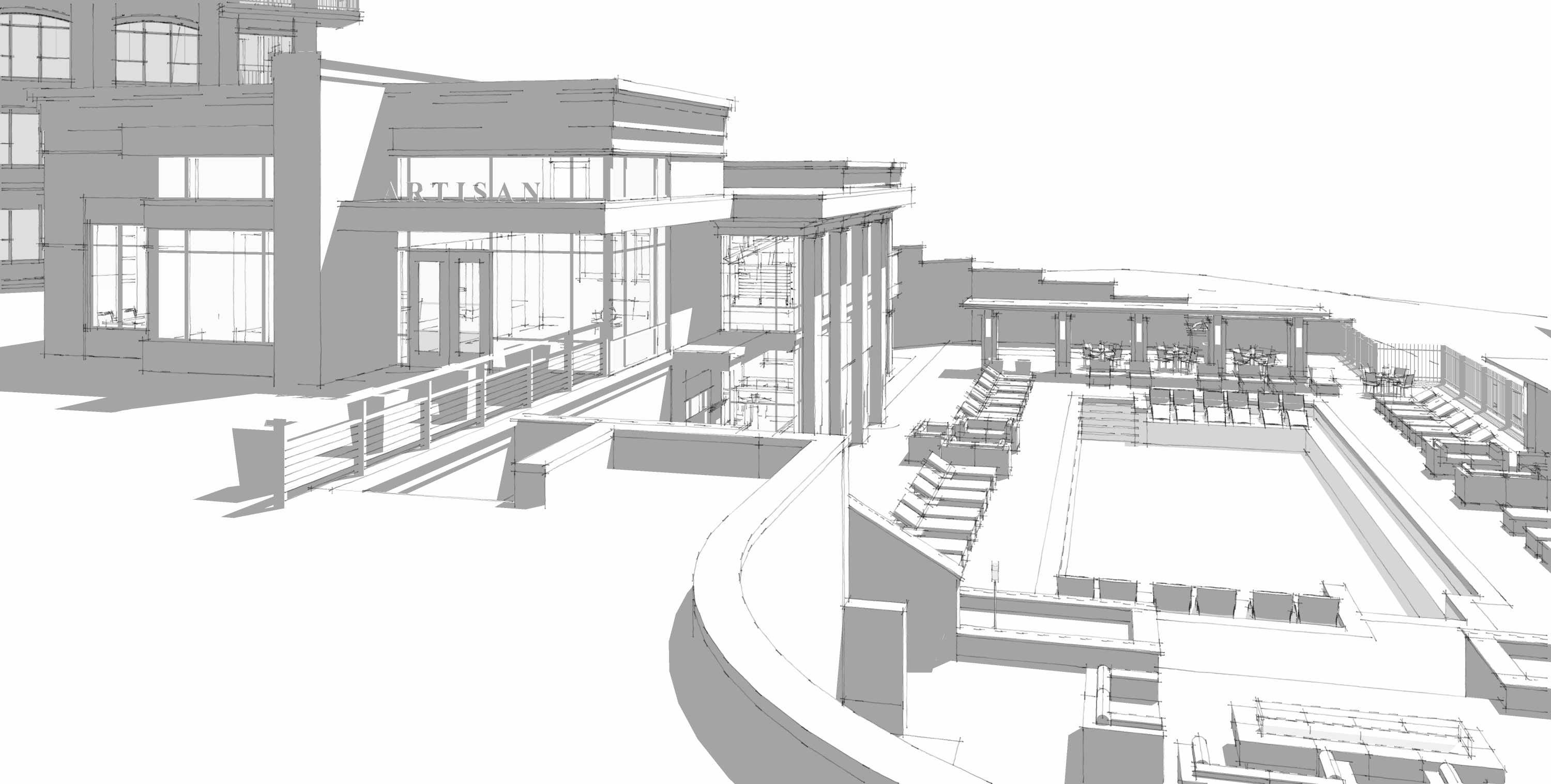 One-bedroom and two-bedroom units are complete with granite countertop kitchens, high end modern finishes and appliances to cater to millennial's. A unique studio unit was also crafted to meet the needs of future residence. Because of careful planning, the efficiently designed units live large for their size.
Concept Rendering: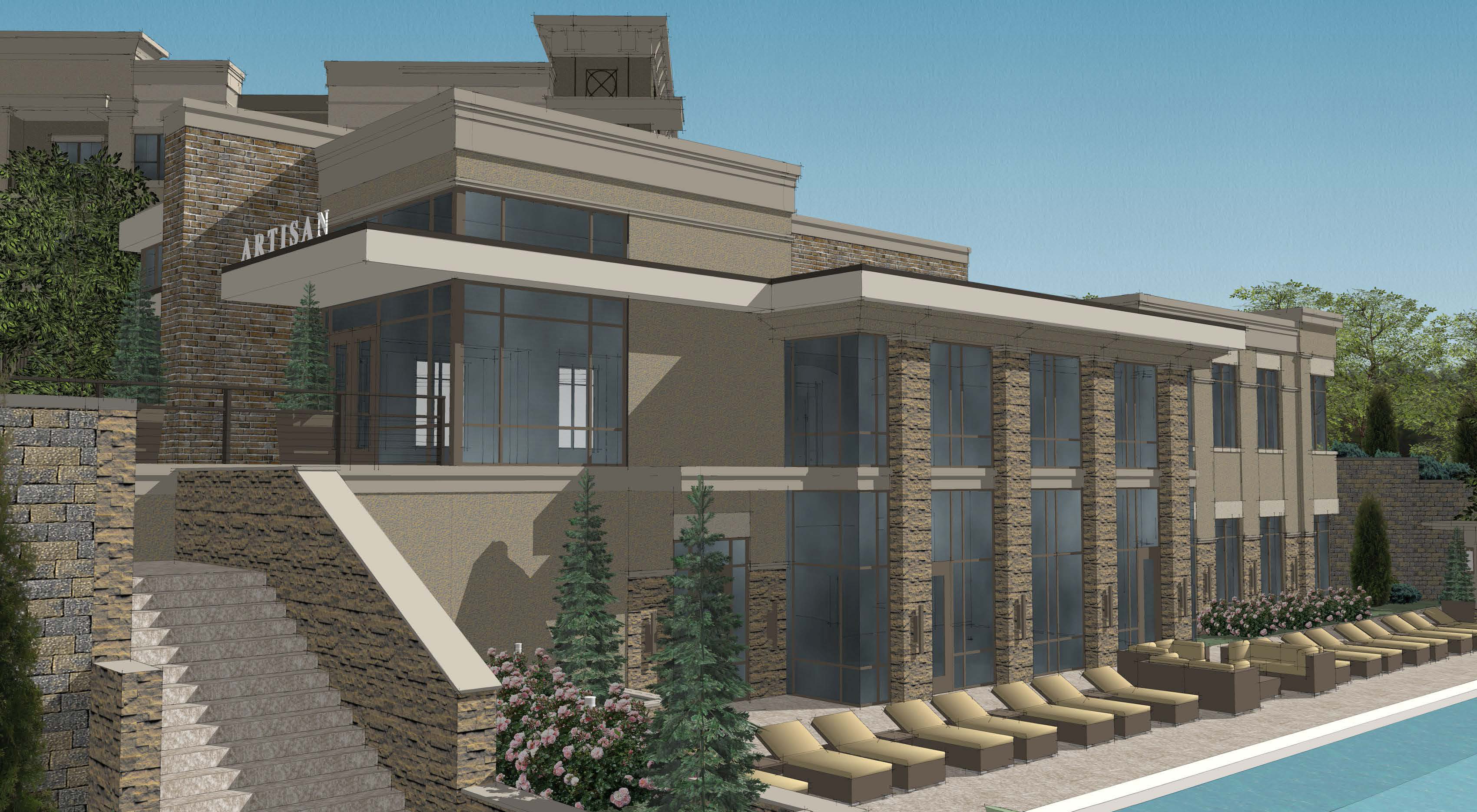 A modern, hip 2-story clubhouse offers unique pool views and is carefully cut into the hillside. An intimate movie theater and pet-wash room are a few of the unique amenities in the clubhouse.
Concept Rendering: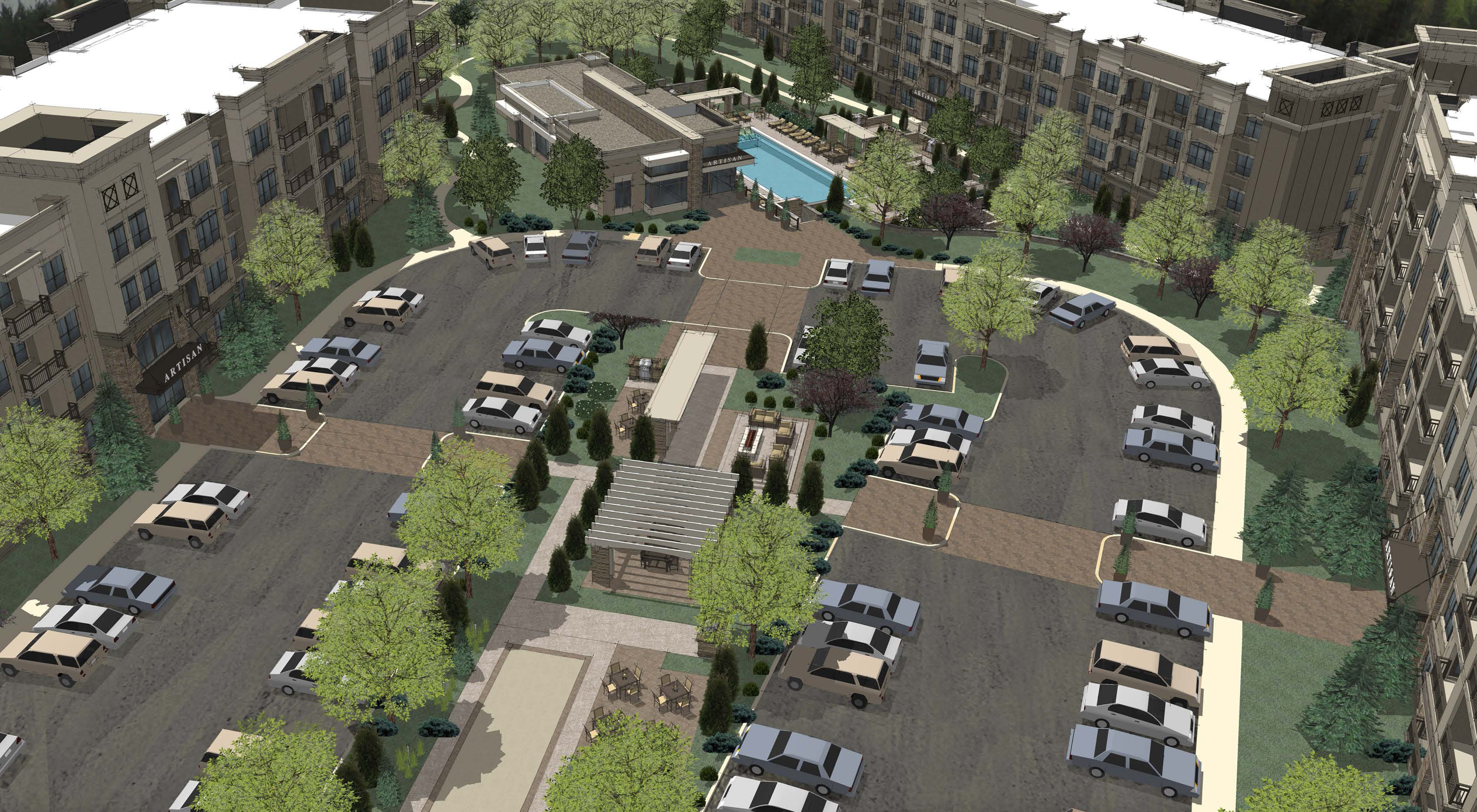 Premium parking is provided under each building. The compact site, filled with parking and building, required the apartments to be constructed on a podium. The ground floor, open air garage is separated from the residential units above with a 3-hour barrier.