Pieper O'Brien Herr Architects produced a master plan for each of the seven campuses for Central Georgia Technical College (CGTC). The purpose was to establish the guidelines for developing environments that support, enhance and inspire students, faculty and staff to achieve the academic mission of the College. The Master Plan defines the vision for the future and provides a framework for making strategic and tactical decisions by balancing physical, functional and financial requirements.
CGTC's Master Plan Book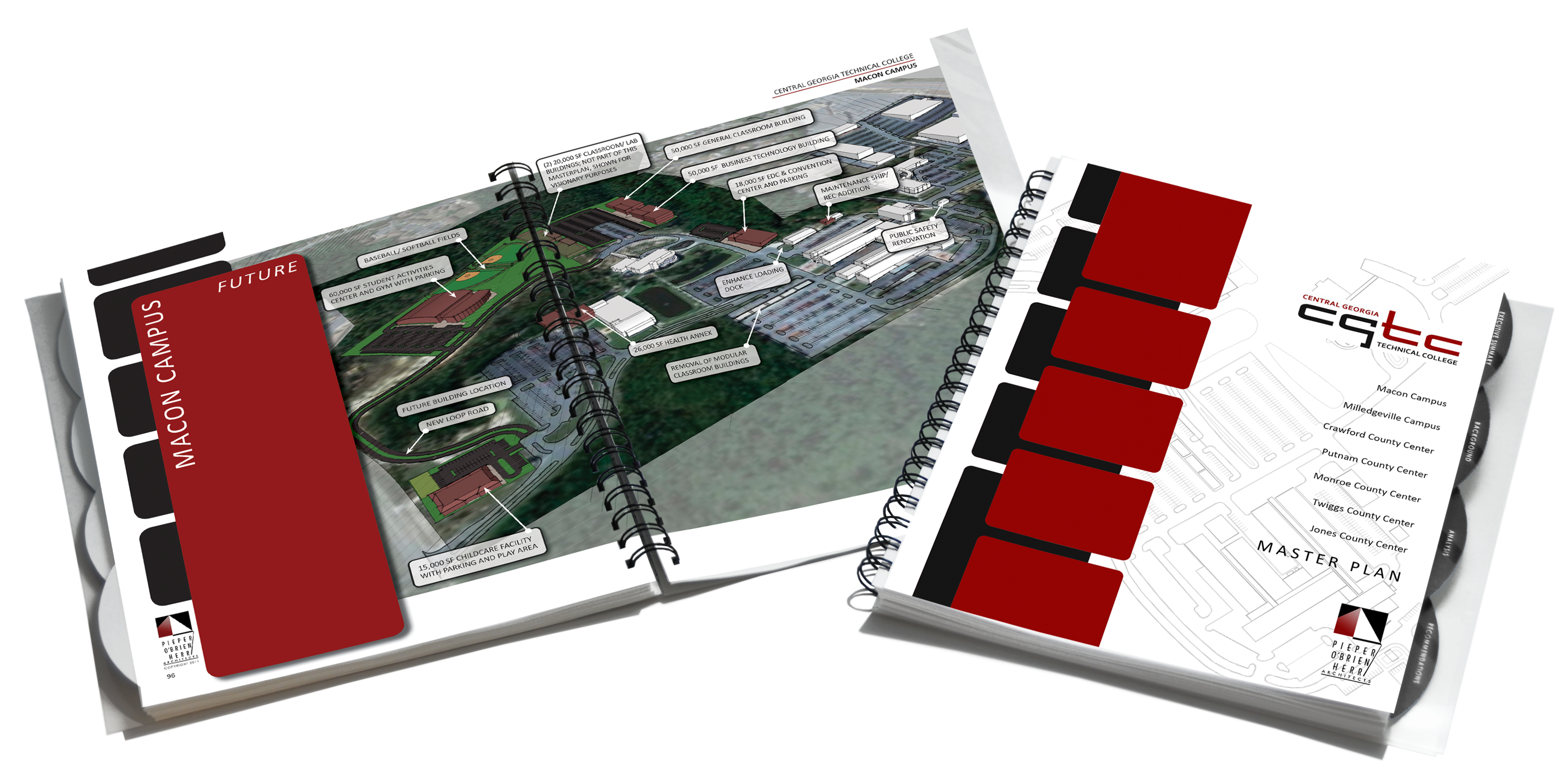 The master plan consits of a history of the college, an overview of existing conditions, building analyses, floor plans, renderings, and proposed future renovation and expansion plans for each campus.
The intent of the building analysis is to inventory each campus in terms of both site and building. Each campus is reviewed using a prescribed set of topics and will identify areas to focus improvements. Also, each building will be illustrated and will provide key information relative to that building. Each master plan concludes with a list of recommendations and proposed enhancements.