Pieper O'Brien Herr Architects designed the expansion and renovation to Christ Place Church. The dowdy exterior misrepresented the church and the growing congregation needed additional space as the church was severely lacking for fellowship space outside the sanctuary. A clever addition created a much-needed lobby for gathering before and after service, a pastor's greeting area, and formed a new façade, covering the old church.
Concept Sketch Model: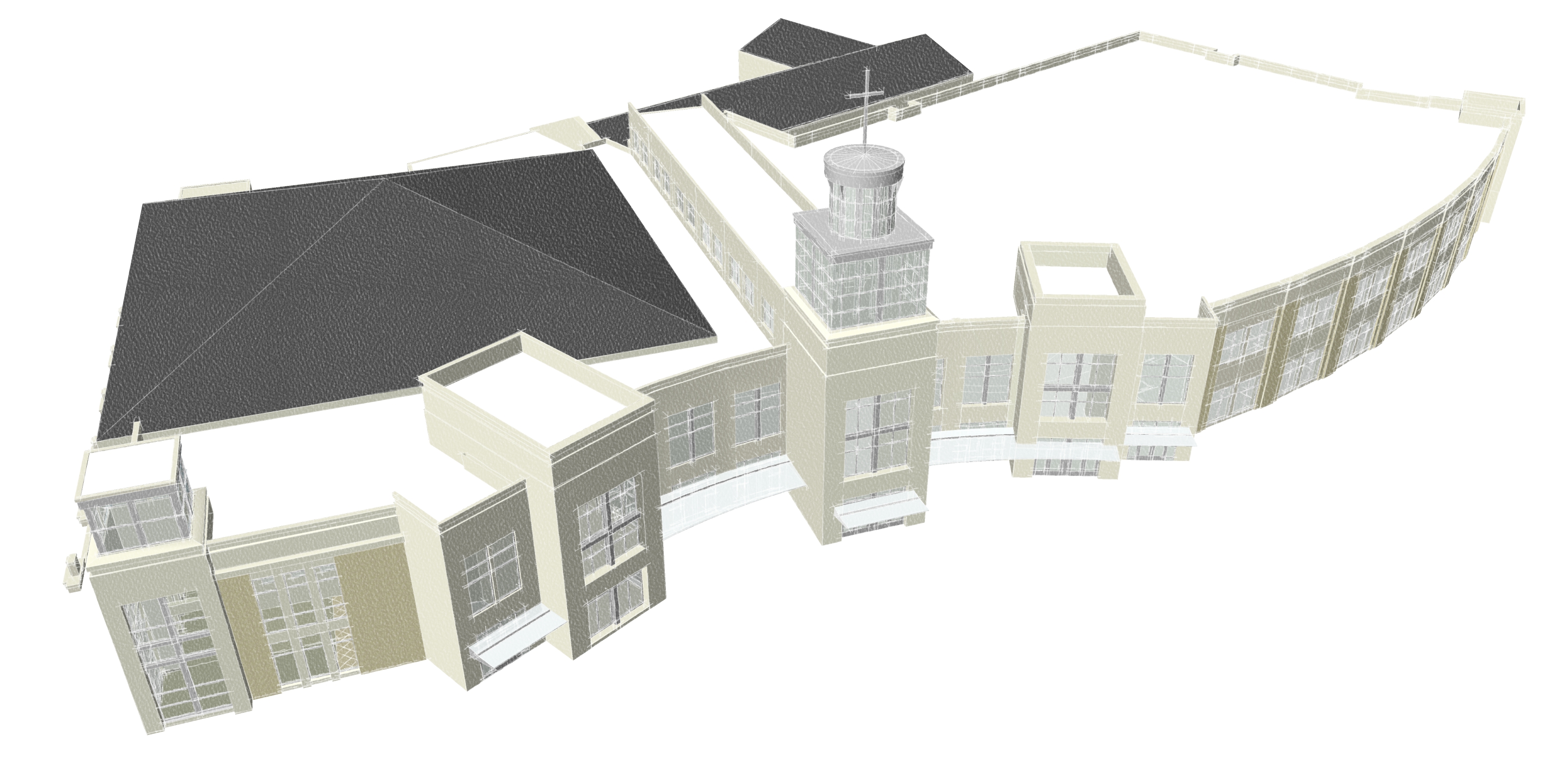 Renovation of the existing sanctuary increased seating by 20%. The main pulpit presentation was re-envisioned with large integrated video projection screens that improved views for the entire congregation.

A new two-story entrance and lobby connecting the sanctuary to the new two-story Children's Education wing provides the much-needed fellowship space. Two children's theaters were designed to provide the youth with a superior worship experience. The large, flat floor theaters are sized for Awana circles. Youth begin and end in small group rooms, sized for specific age groups. The Adult Education Building also saw renovation to education spaces.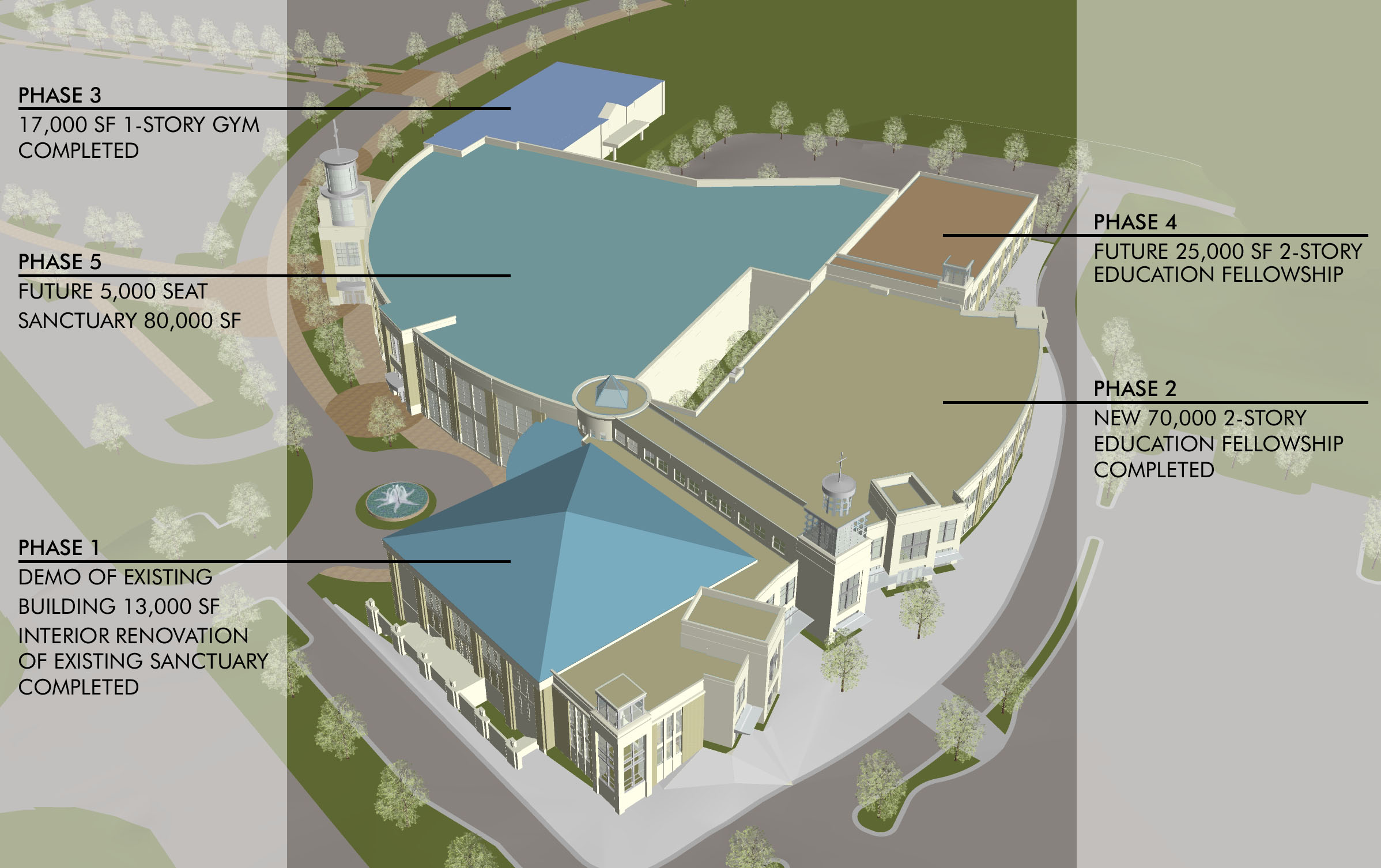 The phased design allowed the church to continue with services on Wednesday evenings and Sunday mornings throughout the duration of construction.