This Roswell Fire Station is anchored by an iconic tower that proudly displays its #4 Station number. The station features a 3-bay, drive-thru, engine room that features hi-speed, bi-folding doors, for the fire-fighters to respond quickly to an emergency. Pieper O'Brien Herr Architects worked with the Fire Chief and the firefighters to incorporate their ideas into the facility. The fire station was designed to house 3 shifts of 12 with bunk rooms, a living room, and an enormous kitchen for the firefighters.
Concept Sketch: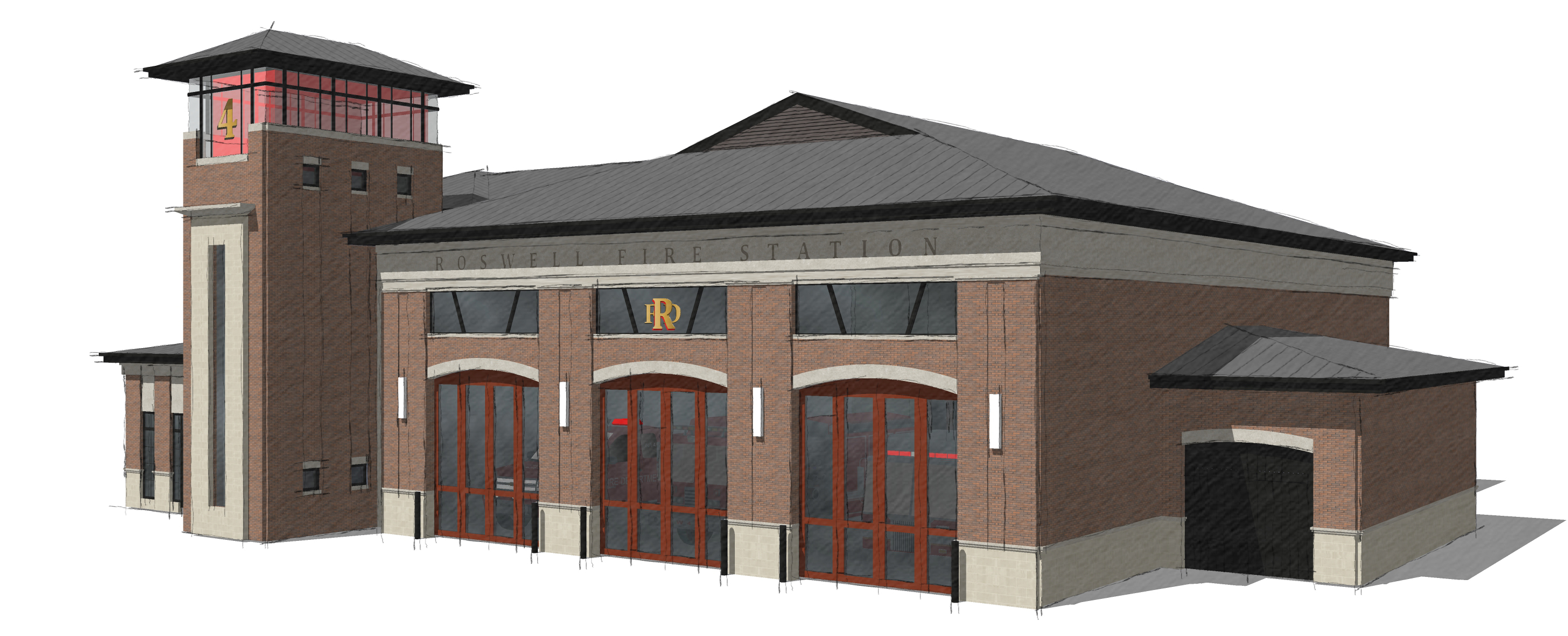 A light beacon at the top of tower, normally white, turns red when the department is dispatched to an emergency. This symbolic feature is a visual reminder to the community that the fire department is there to protect us. The tower form itself is a recall to the hose drying towers on early fire stations. The auxiliary blue light source throughout the fire station assists with night vision.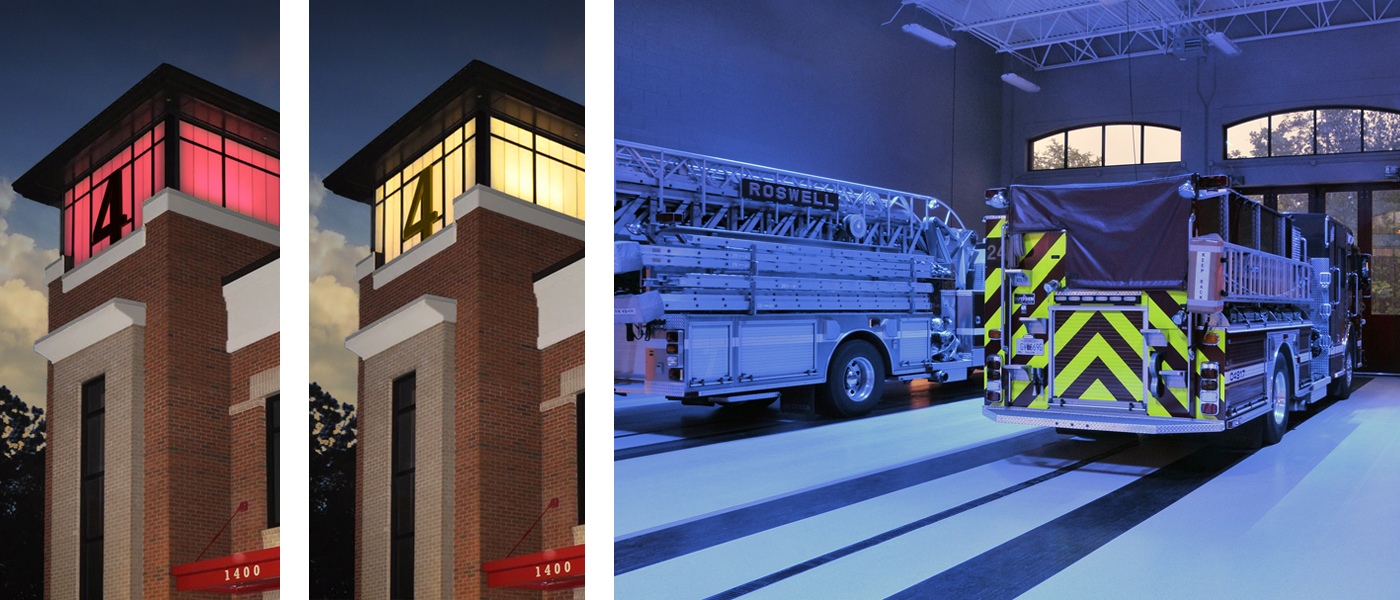 The public site also features an art installation. The site was designed to find the ideal location for the Artist to display the unique 'Bucket Brigade' installation. Pieper O'Brien Herr Architects participated in the nationwide artist selection.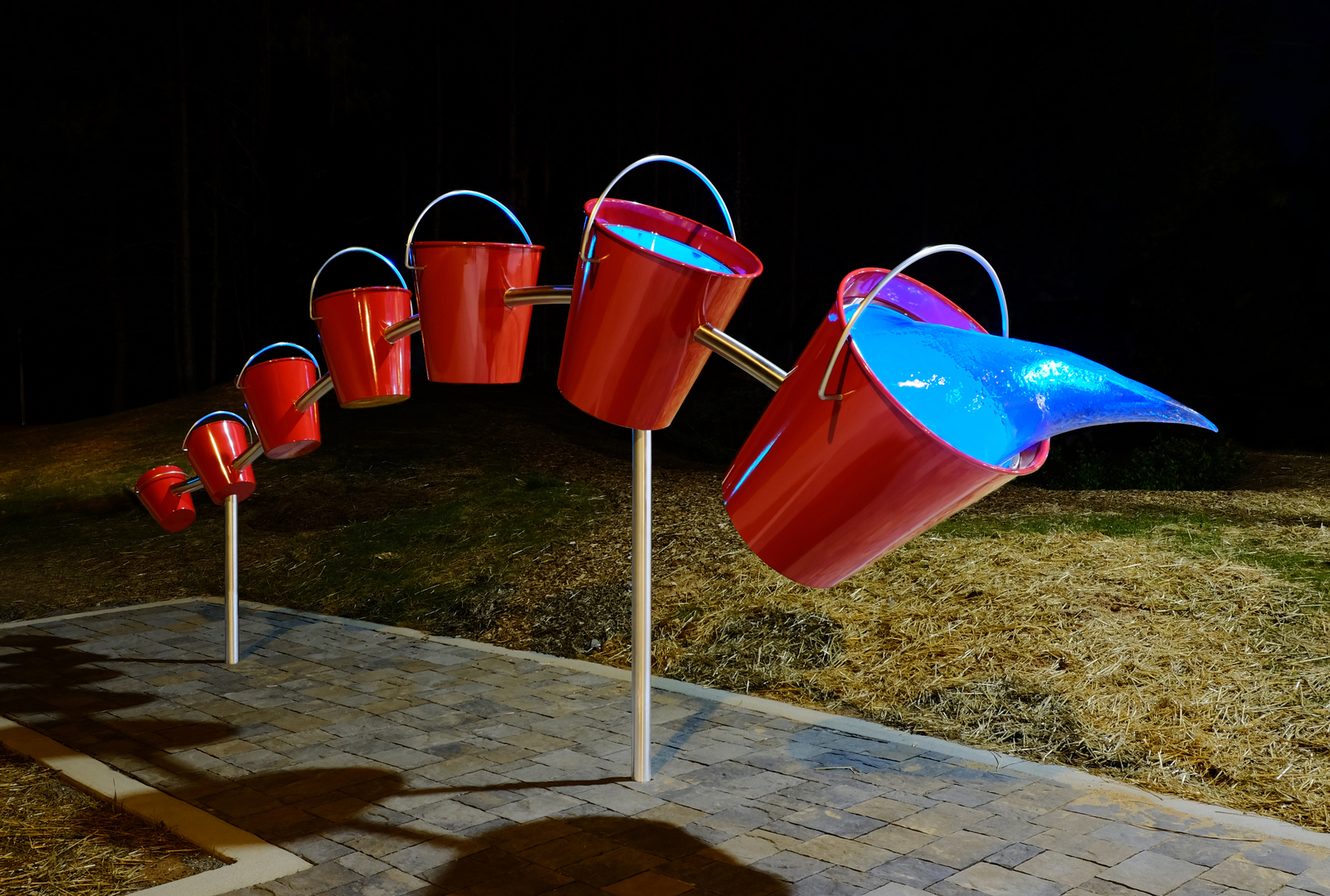 The building was also designed with sustainability in mind. Among the many features, the site was designed with bio-swales to filter storm water and the station includes waterless urinals to save water.