The civically styled design for the Snellville Police Department features a monumental, curved corner entrance. Positioned to create an urban street edge in the walkable community, the public lobby welcomes visitors to the secure two-story center.
Concept Design Models: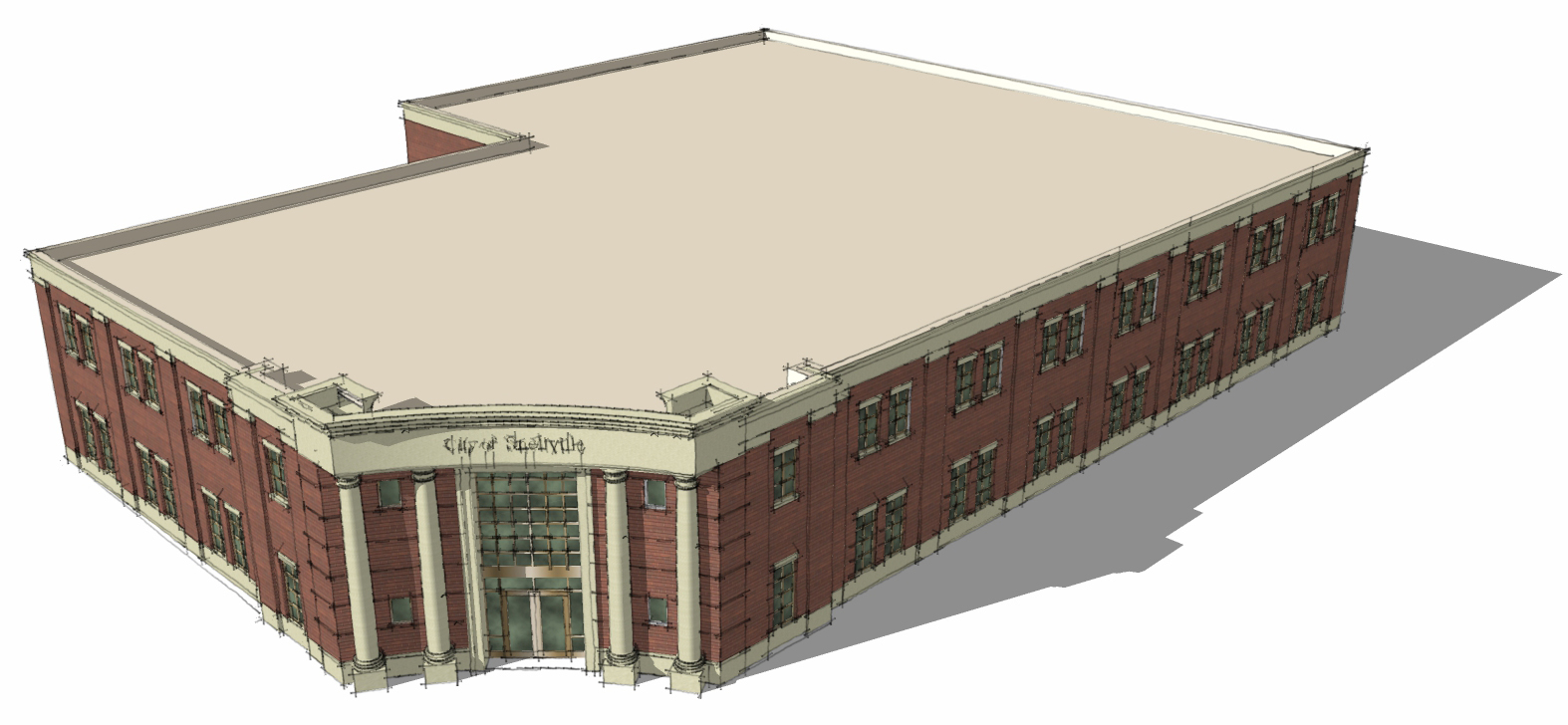 A drive-in vehicular sallyport is situated at the rear of the facility and is adjacent to several holding areas. Because evidence storage and lab access are restricted, evidence check-in is handled through special, 2-sided lockers. The evidence lab is directly connected to the evidence storage and garage.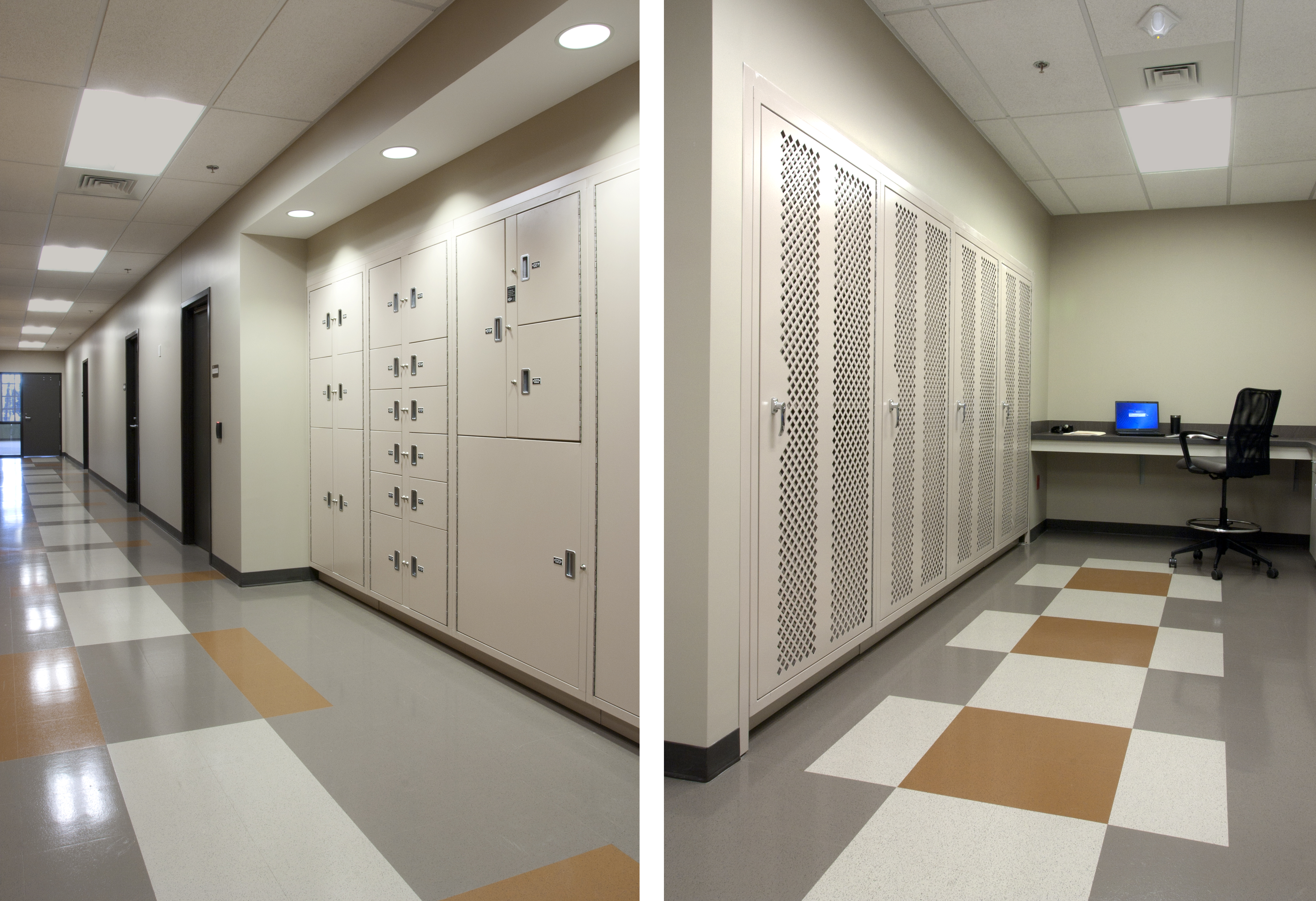 A tiered multipurpose room was designed to provide efficient use of space for various needs. Officers muster, attend class and have physical training in this flexible space. Officer-focused areas also include a strength training room with special, energy-absorbing, flooring. The fitness area was located adjacent to the locker room and showers for convenience.
Furniture was selected for the entire center including open office areas, private offices as well as the break area, community room, and lobby.