Pieper O'Brien Herr Architects designed this Operations Center for a confidential client. The hardened structure is designed with precast concrete for 150 mph winds and achieves a Redundancy Tier Level III. Extensive A/V is designed into the space to support the mission.
Conceptual Rendering: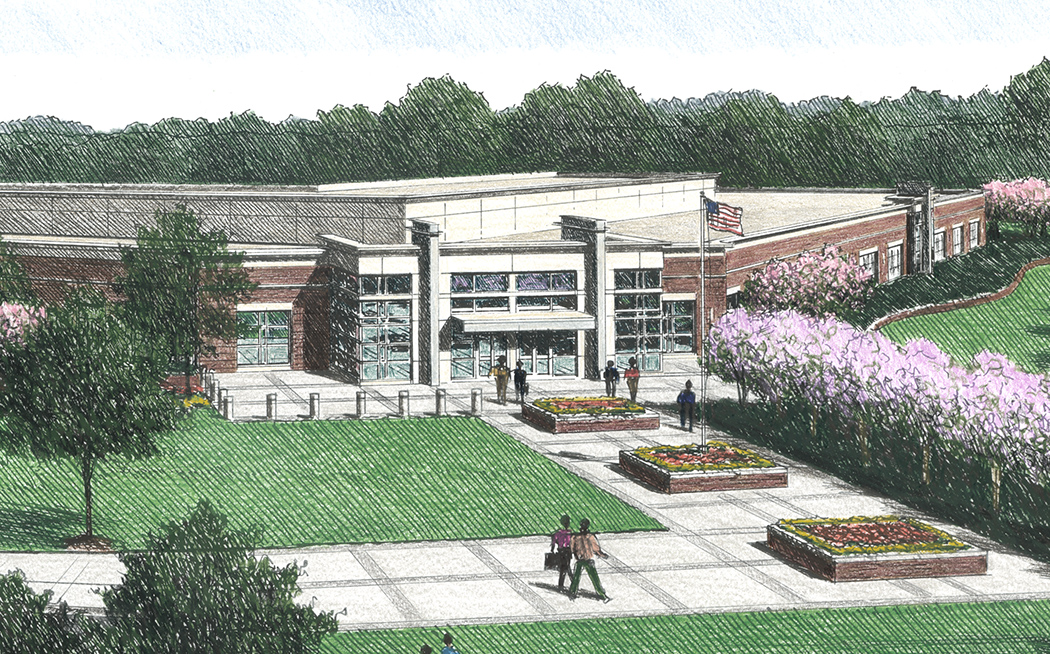 The office is organized around a center spine of shared resources. Conference rooms, printing stations and coffee bars are located on a 'main street' within easy access of the staff. Workstations receive natural light from strategically located glazing.
Conceptual Elevation: