Crabapple Market is an authentic example of mixed-use buildings built within the network of actual city streets in a real town. While many modern retail centers artificially create town-like atmospheres, Pieper O'Brien Herr Architects (POH) designed a pedestrian centric, energy filled, extension to an existing town.
CONCEPTUAL SITE PLAN: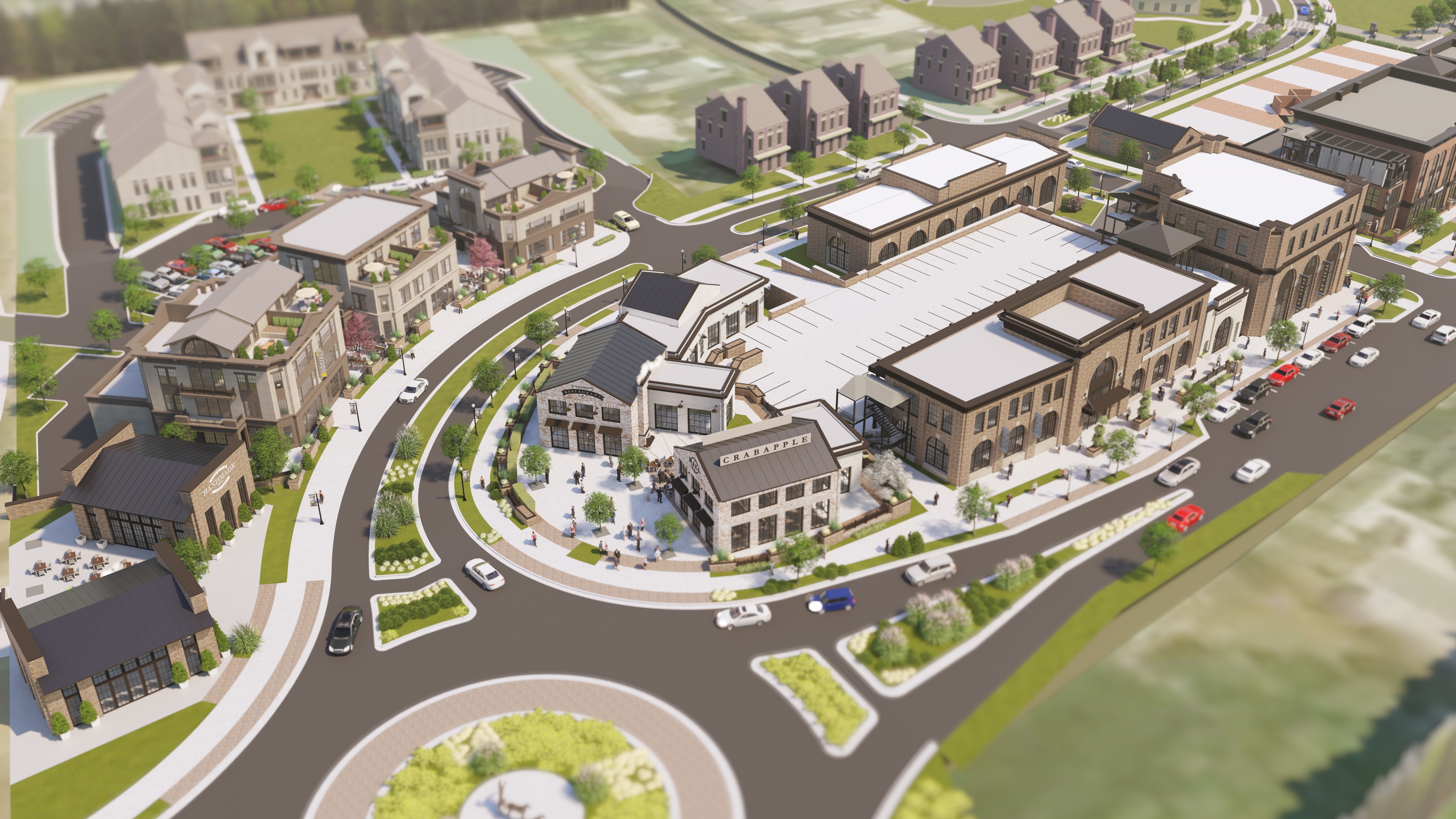 The design positioned individual buildings with distinct character at the property perimeter to create a street edge for the town. All the buildings conspire to conceal a single level parking structure located at the center of the site. Four, small scaled buildings are placed to present themselves to the main roundabout intersection and act as a gateway. The building placement creates plazas for outdoor retail display and restaurant dining.
The existing buildings in Crabapple Market are distinctive and have an impressive presence and draw heavily from Italianate influences. The design for the new buildings were intended to expand the Italianate character and introduce local vernacular character. The character design strives towards a connected family appearance and not a wild character mix.
CONCEPT MODELS:

Single story buildings are 1.5 stories in height to present an upright proportion. Gable ends offer location for signage and conceal a standing seam metal roof. Individual windows are detailed with mullions and are vertically proportioned.
Italianate buildings feature strong symmetry and repetitive rhythm. Generous arched windows are organized to provide a strong base while the upper floors are lightened by pairs of windows with softer arches. These Italianate compositions are capped with a strong cornice. Window depth is important in this style as it gives brick the appearance of weight with strong shadows.
CONCEPT MODEL: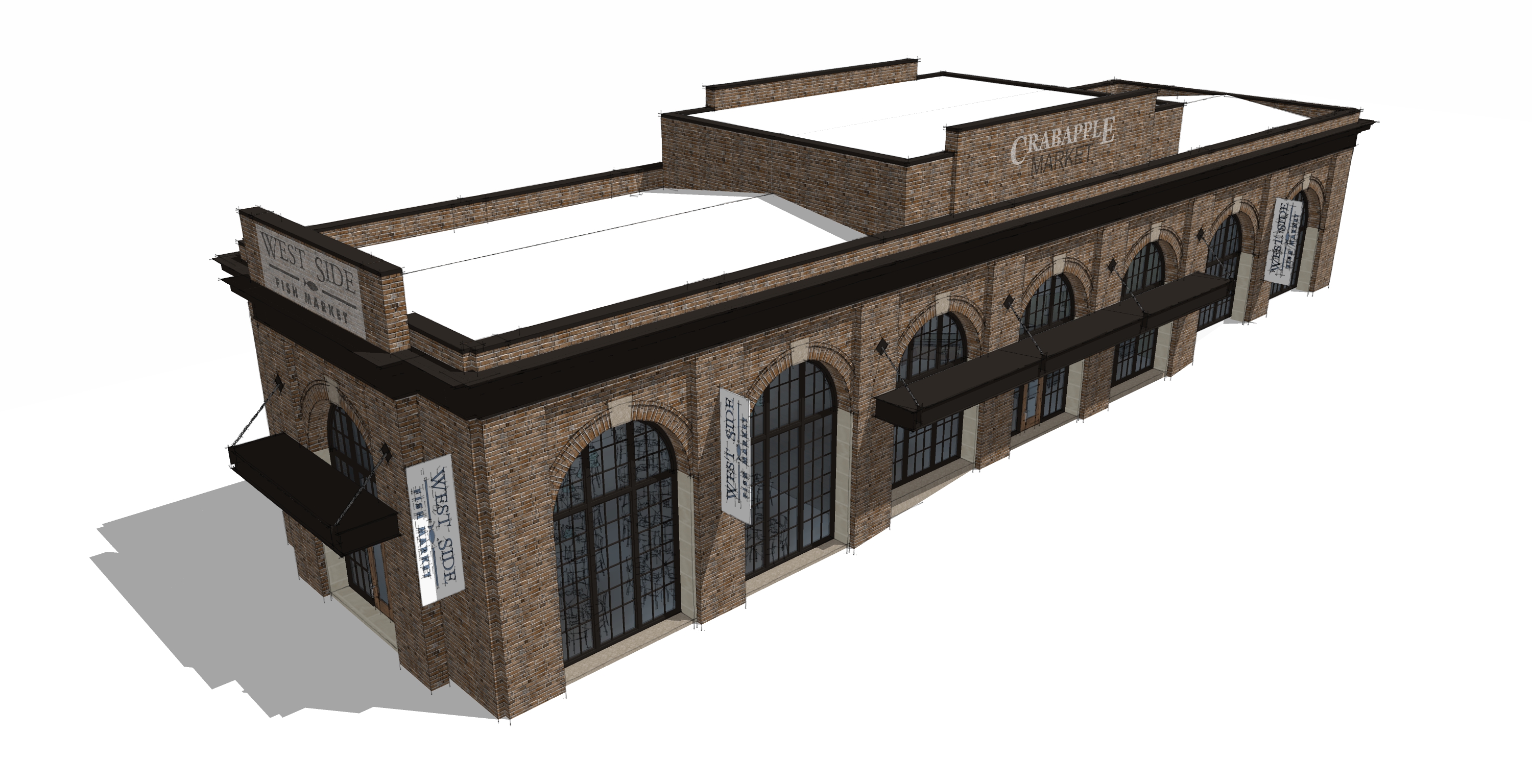 With so many great amenities, this is a wonderful community to call home and demanded a unique living environment to match. Three buildings, with retail shops and restaurants on the ground floor also have exceptional residential units over the top. These units feature a grand central living space, roof top patio and private garages. As these buildings step up to align with the sloping, curving street, small plazas are created between the buildings. Rich with outdoor activities, these plazas are articulate with colonnades and balconies.