The two-story Crisp County Courthouse is a study in efficiency. A central security screening area at the front entrance lobby provides only necessary queuing inside the building. Secure underground inmate holding, adjacent to a drive-through Sallyport, provides dedicated secure elevator transportation for inmate delivery to the two Superior Courtrooms on the second level without public contact.
Conceptual Design Model: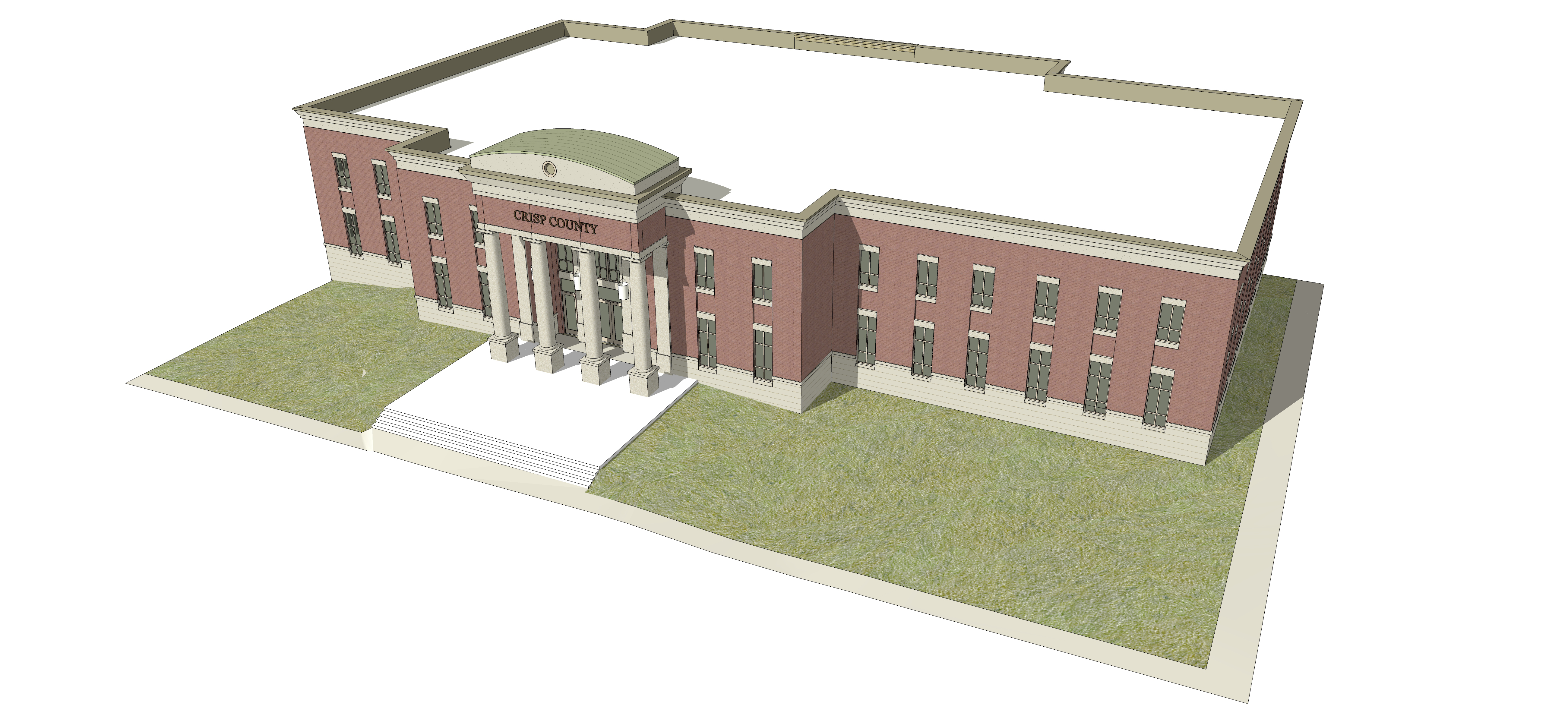 Jury Assembly Area, Sheriff's Office, District Attorney's Suite and Clerk of Courts Suite are located on the ground level, adjacent to the lobby for efficient public interaction. In addition to the Courtrooms, the Superior Court Judge's Suites, Magistrate judges' Suite, Juvenile Judge's Suite, Witness Rooms, and Jury Deliberation rooms are positioned on the upper level.
Design Rendering: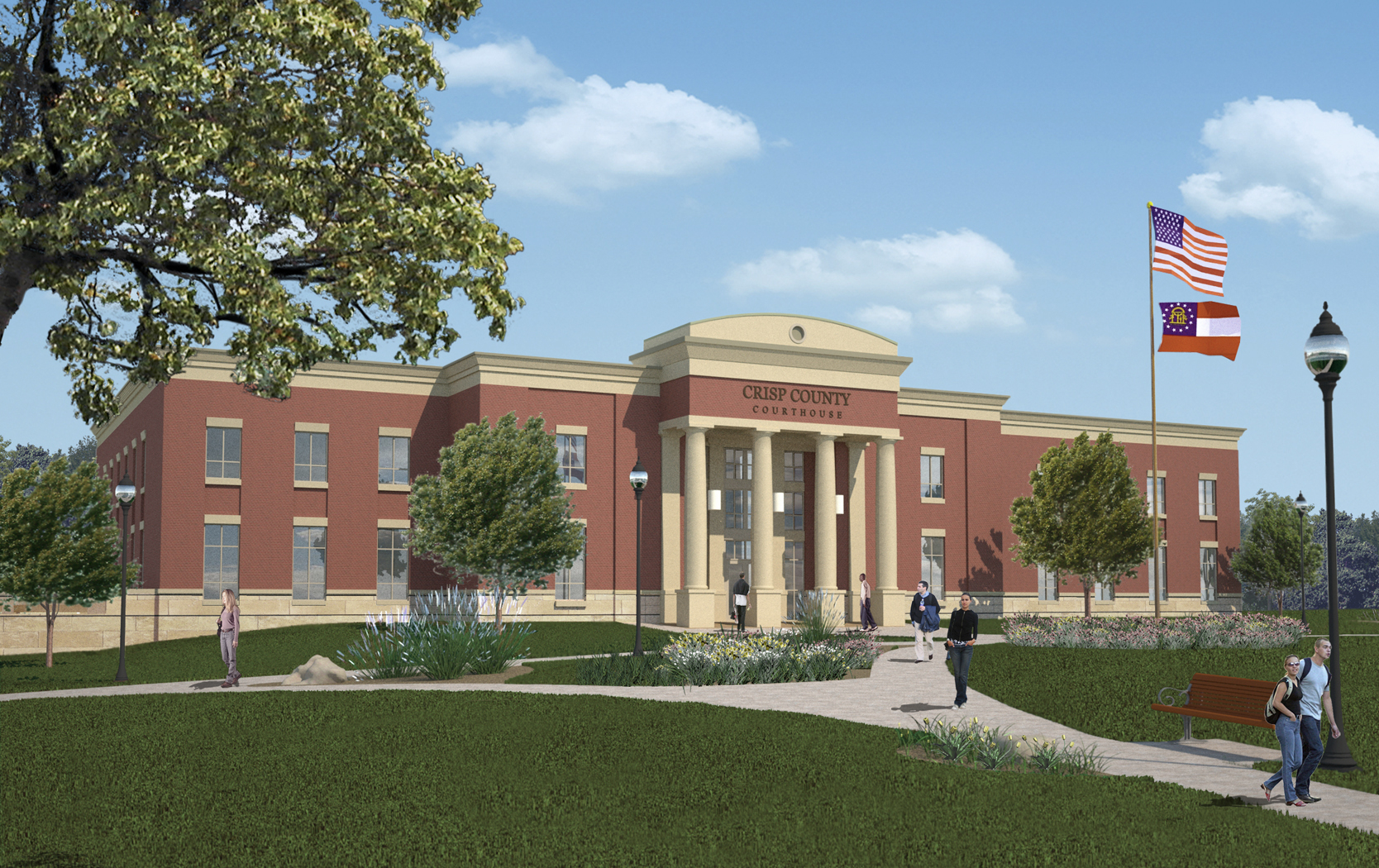 This efficient design resulted in reducing the facility by 15% and reducing the overall construction cost.