Decatur Crossing is an authentic mixed-use, pedestrian-oriented environment, with retail, restaurant, office, and residential uses located in Decatur, Georgia. Sited on the long-standing location of the First Baptist Church at the prominent corner of North Decatur Rd and Scott Blvd, the development includes two parcels totaling 8 acres for a multifamily development. Dynamic Decatur is one of Atlanta's premier in-town residential districts.
Pedestrian Circulation Plan: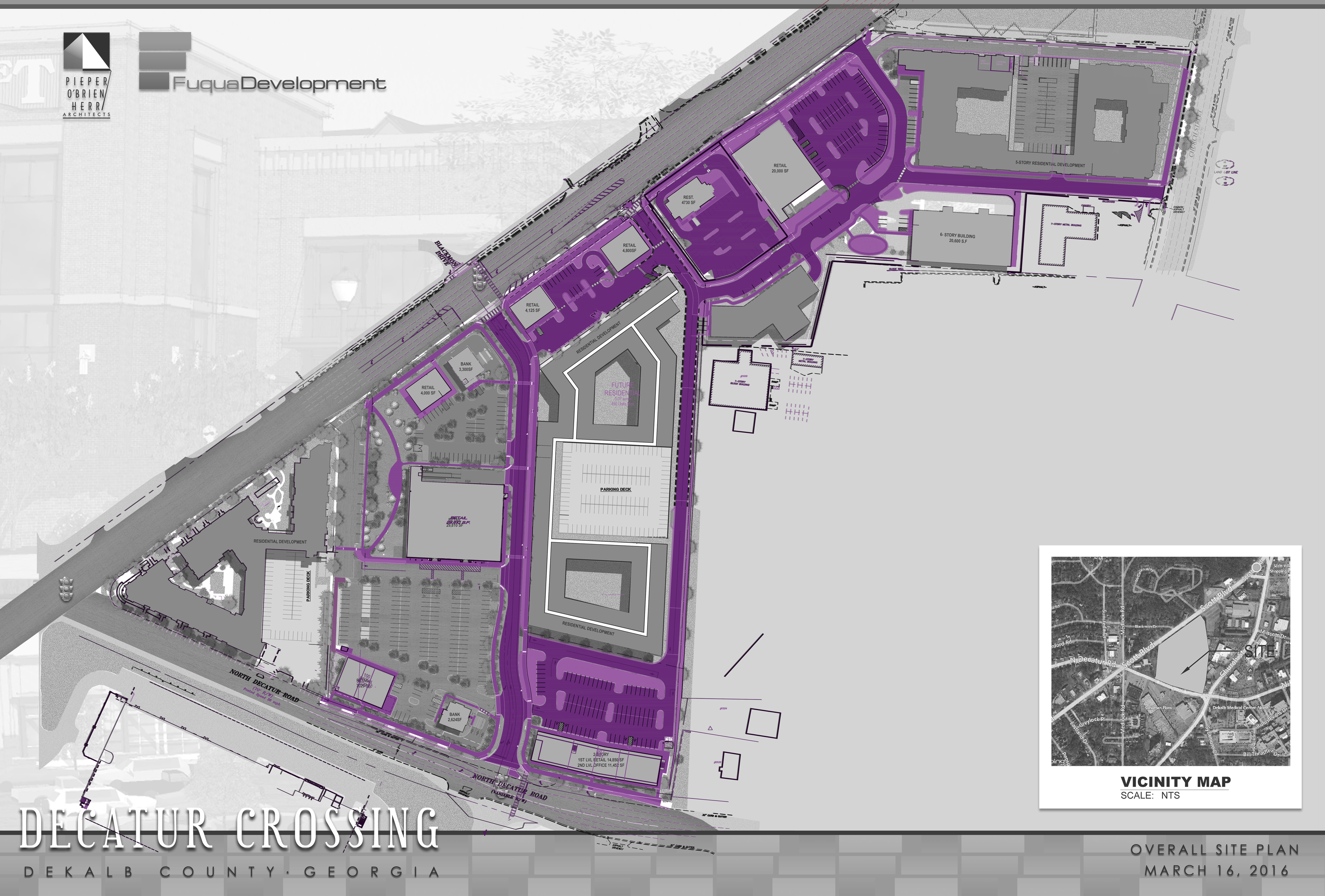 The balance of the 12 acres will be developed as retail that includes one of the country's most well-known health food groceries, and miscellaneous restaurant uses. A focal point for the development will be a 2-acre public park between the retail and residential uses.