Pieper O'Brien Herr Architects (POH) designed the new Monroeville location for Dentistry for Kids. The new children's dental office is designed around the concept of feeling at home and making young patients comfortable throughout their visit with the use of warm hues, creative artwork, and coordinating fabric tones.
Concept Model: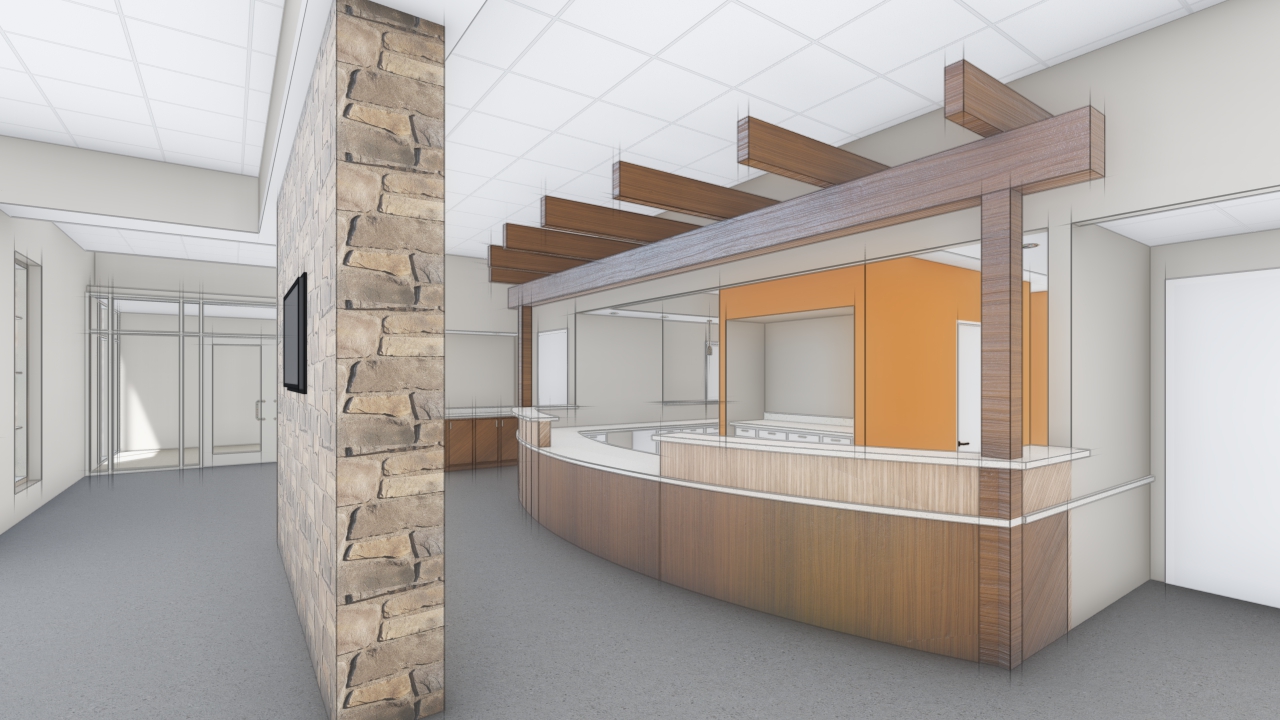 The office includes space for both the primary Dentistry practice as well as a partner Orthodontist practice and is centered around a large open exam room with private patient care rooms on either side. A large welcome space in the waiting area includes built-in seating and generous natural lighting, while a play space (with arcade games) is located just off the main waiting area where children can play while in sight of their parents.
The POH team met with various stakeholders including the doctors, hygienists, and office staff to better understand the flow, process, and areas needing improvement. Pieper O'Brien Herr Architects applied the program information received from client interviews along with our creative knowledge to craft the new design to improve efficiency for the staff while also enhancing the patient experience.