Pieper O'Brien Herr Architects (POH) designed a new campus master plan for this private Christian Academy which will bring the entire student body to one central campus. From the outset, the master plan utilizes the natural terrain as an asset to the teaching environment.
Master Plan Concept Model: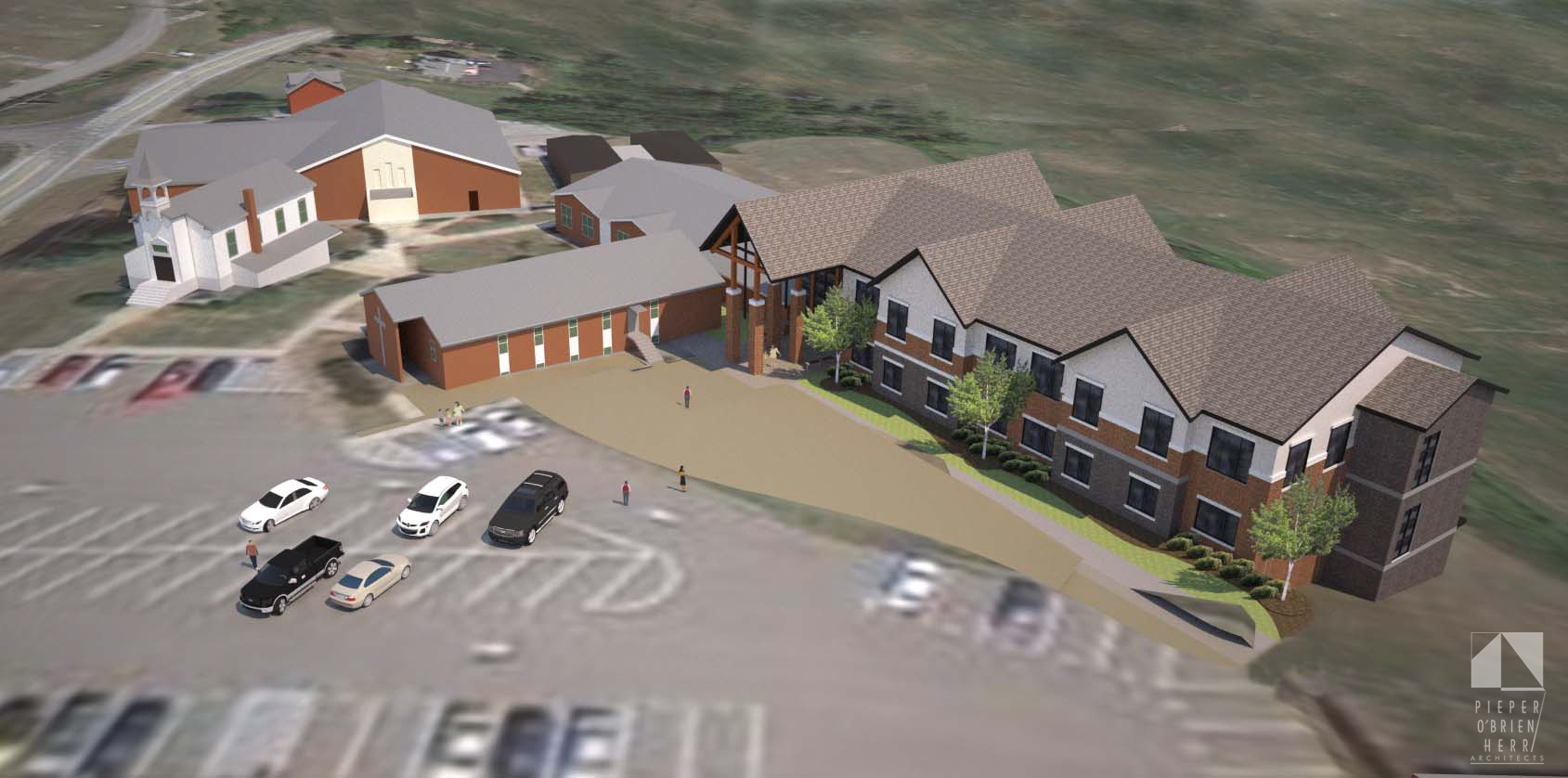 The new academic building is designed for maximum flexibility to adapt as the school grows into the future. The entry features an all glass vestibule with decorative lighting that illuminates the roof canopy, steel structure and wooden cross. All together, these entry features convey the strength and purpose of Eden Christian Academy.
Concept Design Sketch: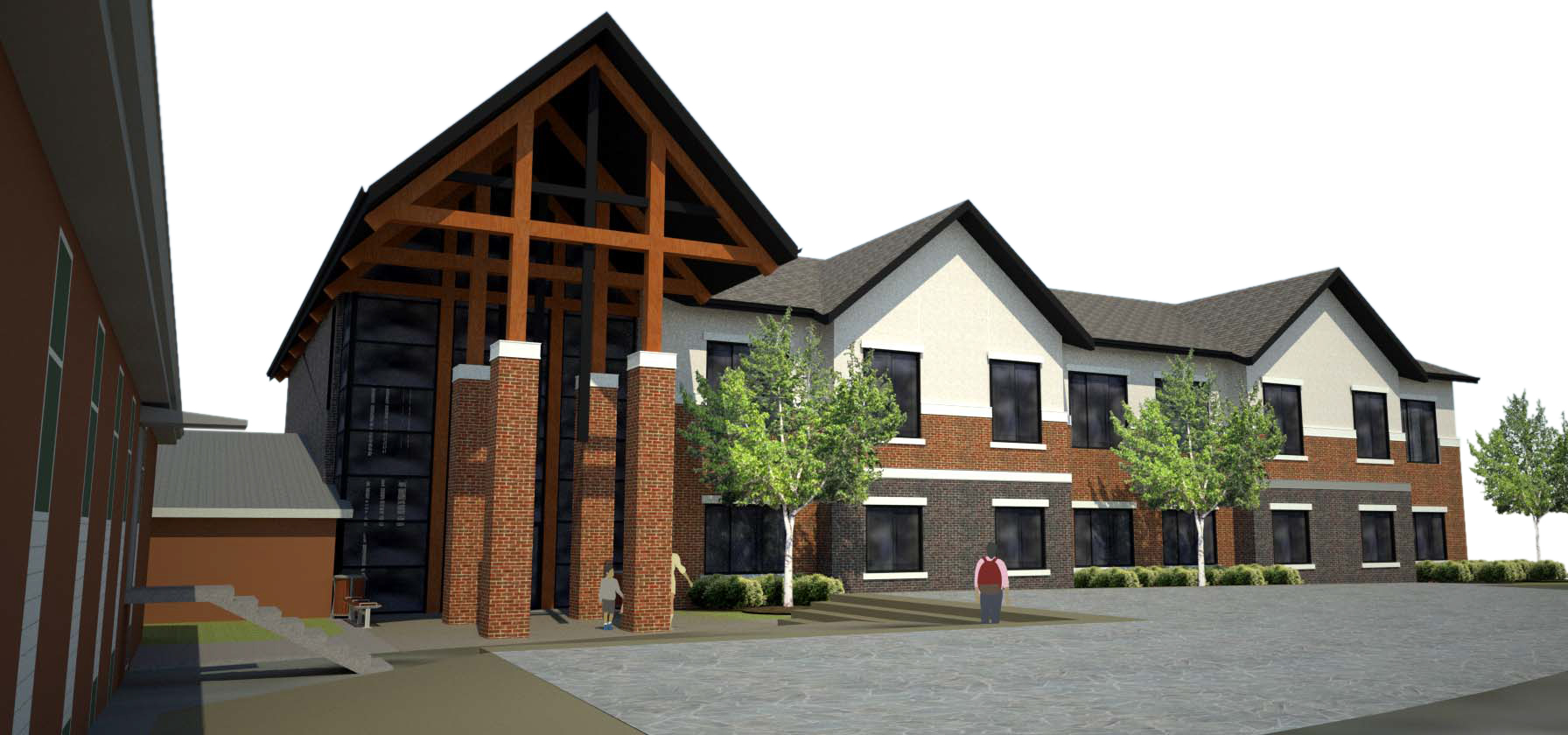 The initial phase is shown with this exciting new dynamic learning atmosphere with special emphasis on multimedia access to each classroom.
Concept Model: