Federal Galley, a food hall anchoring Nova Plaza, is home to undiscovered Chefs exploring their art and is the newest innovative dining experience in Pittsburgh. The food hall, with individual kitchens for several unique offerings, is perfect for undiscovered Chefs showcasing their style and cuisine.

Pieper O'Brien Herr Architects' (POH) creativity transformed the former dated stand-alone Bank, into a dining destination. The design excitement of the inside spills out into the plaza, with expansive glass, and garage doors.
Concept Design Sketch: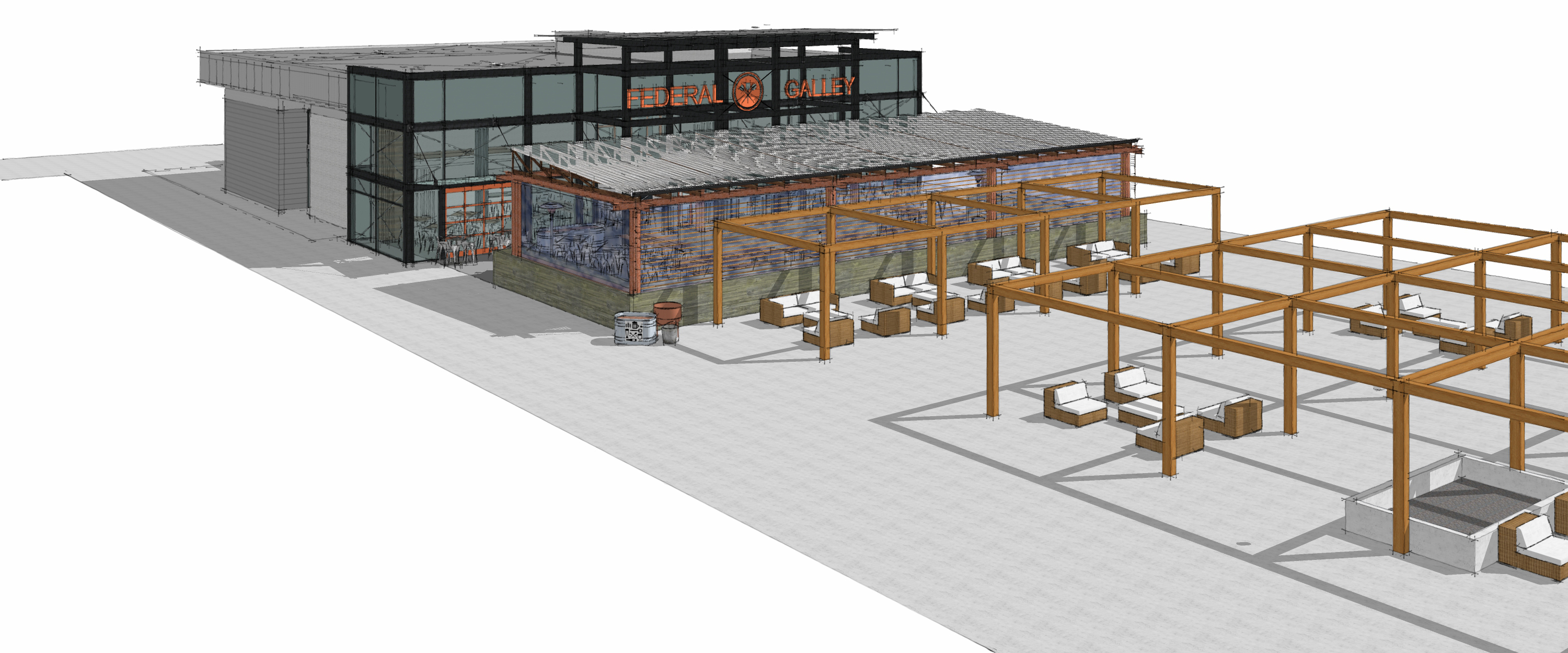 POH designed custom tables using local reclaimed wood planks. POH interior designers chose to white wash the dark brick as a refreshing change. Along with the reclaimed wood, oversized black chains and the eye-catching Edison style string lights brand the interior while the beauty of the reflective façade and showcase the liveliness that happens under the Pittsburgh sky.
The bar was created in the bank vault by cutting through the 12" thick concrete walls.
Concept Design View: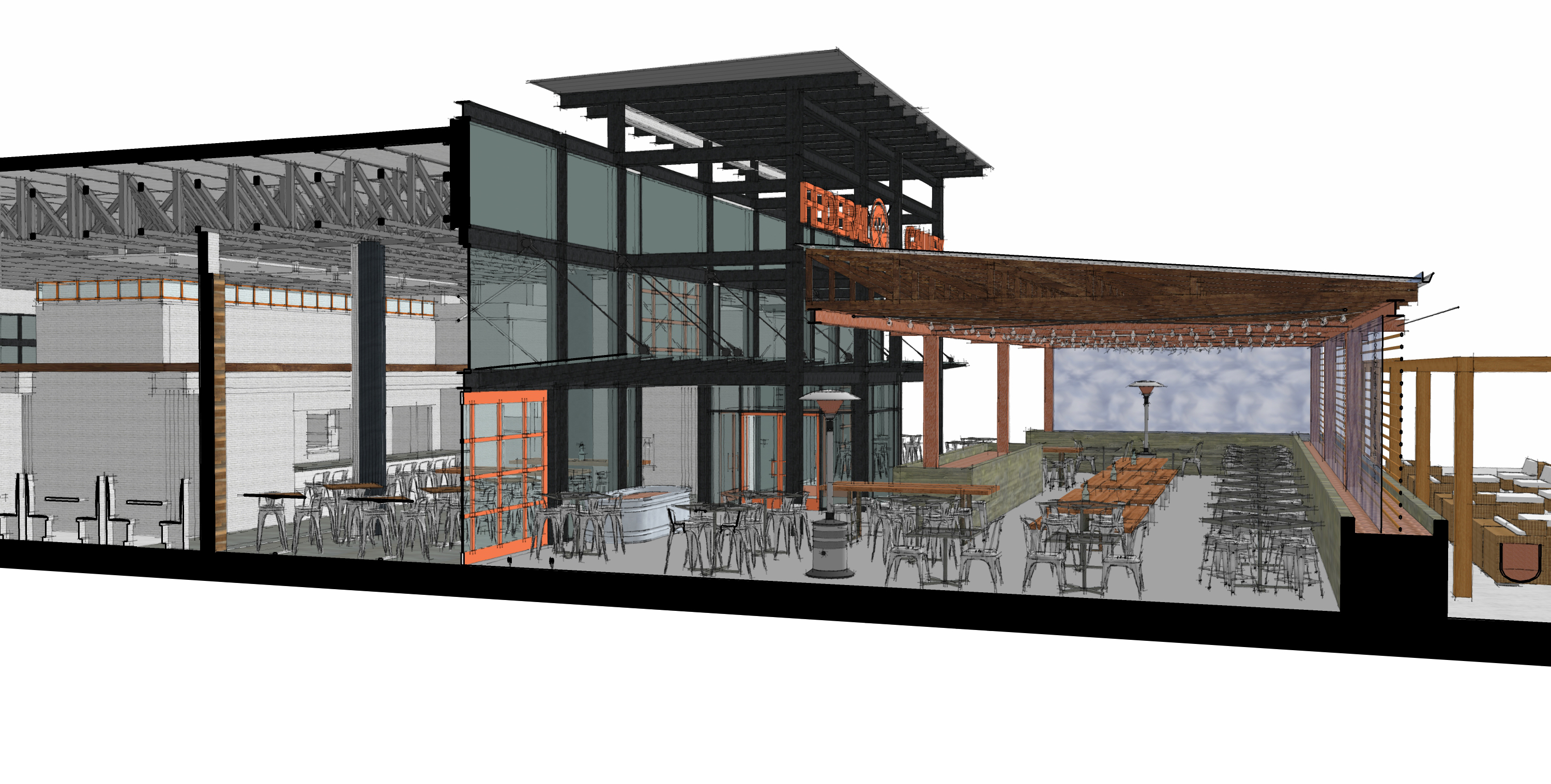 POH Architects developed the signage and obtained necessary variances for an illuminated sign to capture that same flair at night time.