A successful children's worship experience is a central priority for the pastor and church leadership at First Redeemer Church in Cumming, Georgia. While the Children's program consists of several components, the space for the worship experience, the focal nurturing foundation, needed improvement.
Before the addition, the kids traveled outside the building, to cramped portable modules for a great worship presentation housed in less than ideal space. The existing children's wing also lacked adequate space for the critical child check-in/out process, frustrating for parents. As the congregation continues to grow, classroom space for different age groups was also needed.
POH led the church's pastor, leadership and volunteer building committee through the entire design and construction process. During this collaborative process, POH lead the team to outline their goals for the children's program and to prioritize objectives for the building addition. Several, wildly different concepts were developed to help the team discover the best solution to meet the goals, objectives and budget. POH provided renderings of the addition and other materials to help the church with their fundraising efforts.
Concept Views: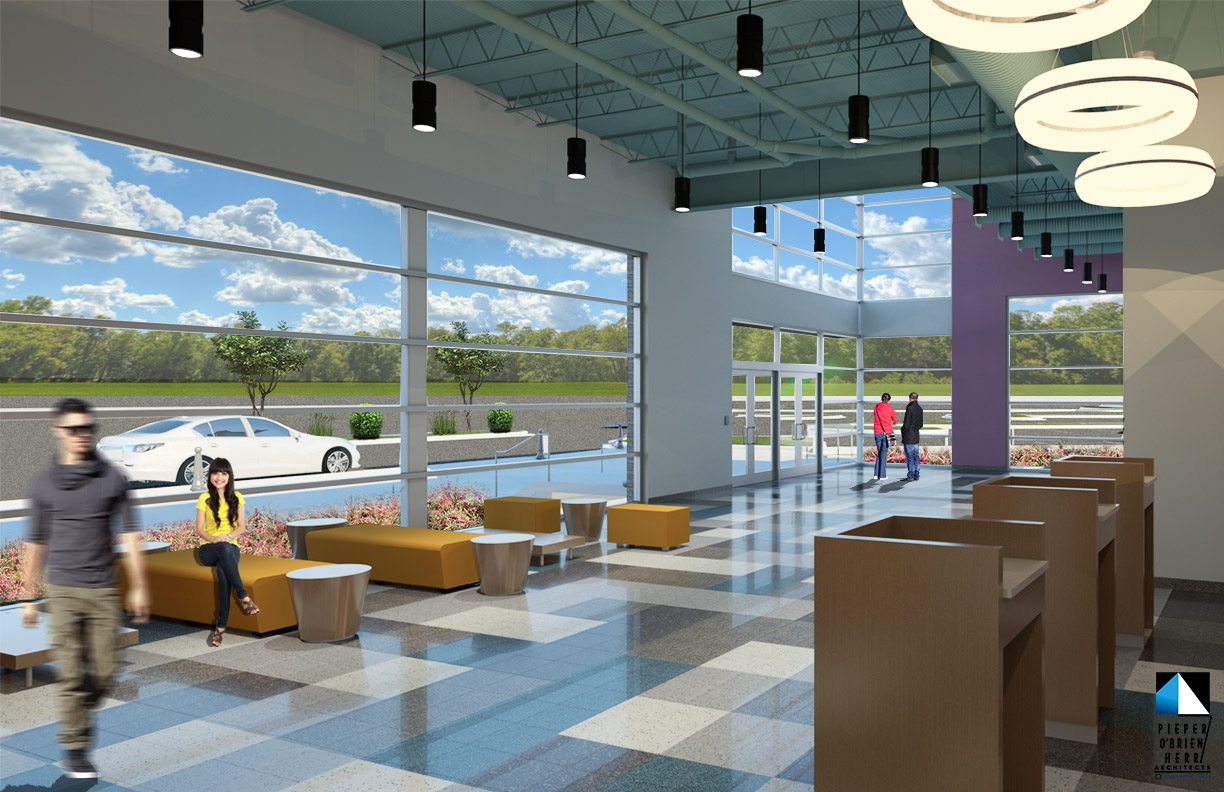 The focus of the addition is the Children's worship space which includes a raised stage in a flexible theatrical environment. Featuring a flat floor and high ceiling, the space can be scheduled and utilized for other church events. In addition, a separate large multipurpose room provides for a variety of activities, providing the dedicated worship space and flexibility that is so important to the church.
Concept Views: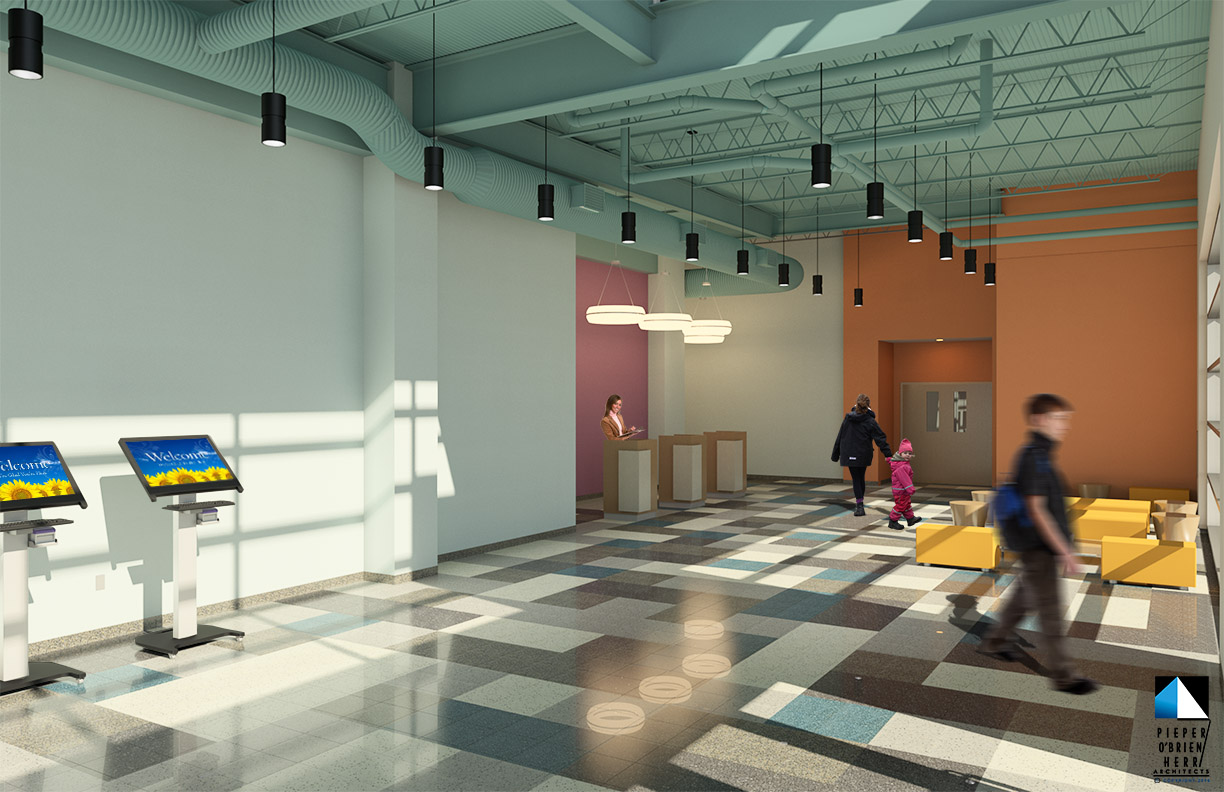 A new, light filled, entrance lobby is the new face to the children's wing. This new entry greets parents and their children. The welcoming lobby provides better circulation through the secure check-in and flow for the parents into the adult sanctuary. Seven additional classroom spaces, a large teacher resource space and office space for the leadership within the wing completes the addition.