This interior design creates a high-tech environment for a financial services company and captures the company's modern identity. The 400-seat customer call center is organized around intersecting, focused circulation bars or internal "streets". Having shared communal spaces along these "streets," helps to create smaller, internal communities that are staff-friendly.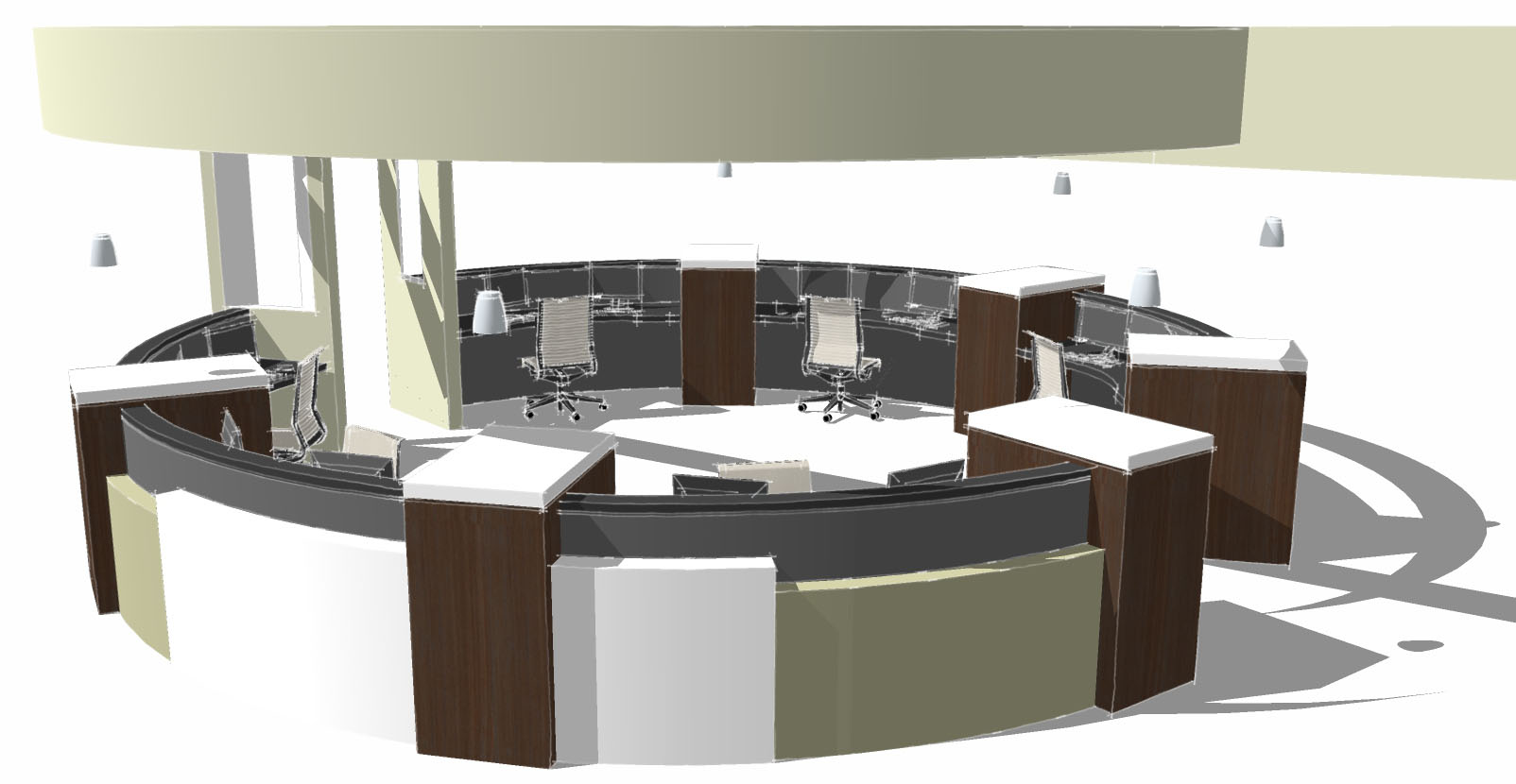 Selections of break environments for the staff are incorporated into the design and include a game room, coffee bars, and a resource center. These environments were created for relaxation, recreation and rejuvenation for the many high-stress staff positions. Three meals a day are produced in the commercial kitchen and are offered in the modern serving area and dining room. A variety of unique conference spaces and informal meeting areas completes this modern staff-friendly environment.

Sustainability goals were achieved in all areas typically considered for interiors construction, including maximizing the use of natural light by locating staff work stations near the exterior, use of low VOC products, use of products where manufacturing occurred less than 500 miles from the site, extensive use of recycled materials and reuse of the client's existing furniture and equipment from another location. The project also incorporated energy efficient lighting and HVAC systems, low-flow toilets and lavatories and recycling during construction.