Pieper O'Brien Herr Architects designed an addition and renovation to Free Chapel.
Concept Sketch:

The addition added 2,000 seats to the main sanctuary, along with a heavily re-envisioned stage and green room areas. A new 500-seat chapel space allowed for smaller gatherings. The lobby space was enlarged to provide for more interaction and a bridge connection activated a remote parking field.
Concept View: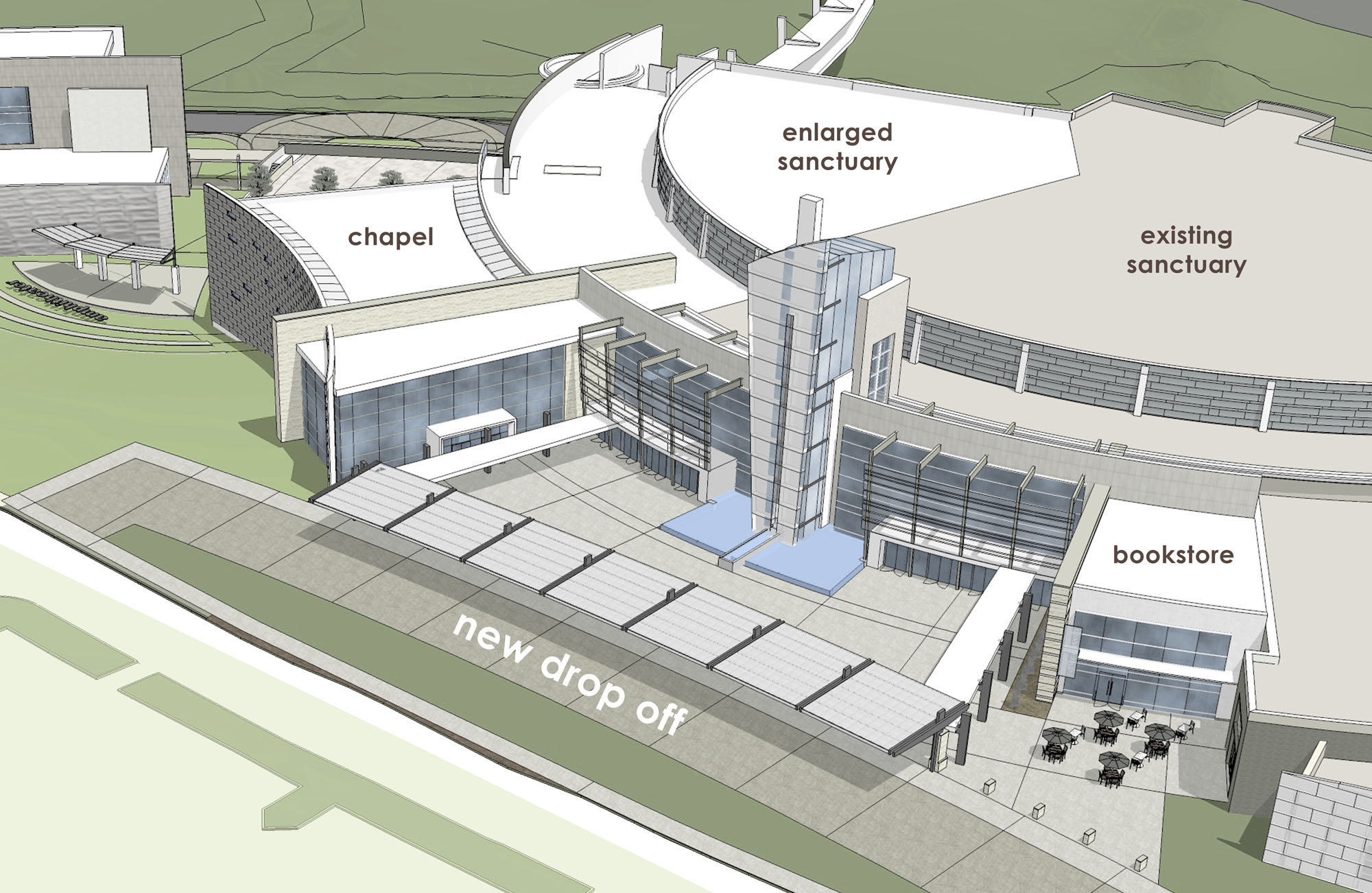 The youth areas were also expanded and two youth auditoriums were added to improve the youth worship experience. A television studio and production space, integrated into a new administrative building was also contemplated. An amphitheater provided outdoor worship space and linked the campus together.
Concept Sketches: