Pieper O'Brien Herr Architects designed this first building of the Catoosa County Campus. Heavily oriented toward automated manufacturing and industrial programs, the school also offers numerous, non-industrial, programs. Organized around a generous 2-story modern lobby, the two wings of the school and the diverse mix of instructional areas and student functions are joined.
Concept Design View: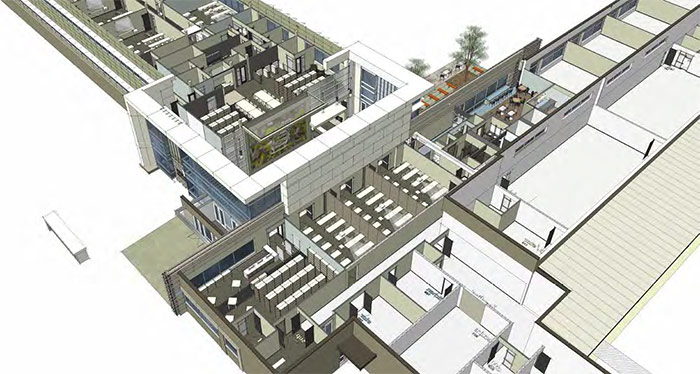 Student admissions is positioned as the anchor of the dynamic lobby. Both new and returning students are welcomed by the student focused administration.
The lobby also hosts a flexible conferencing center with movable walls and a catering kitchen to accommodate large meeting groups. The library is perched on the second floor with views into the lobby.
Concept Design Rendering: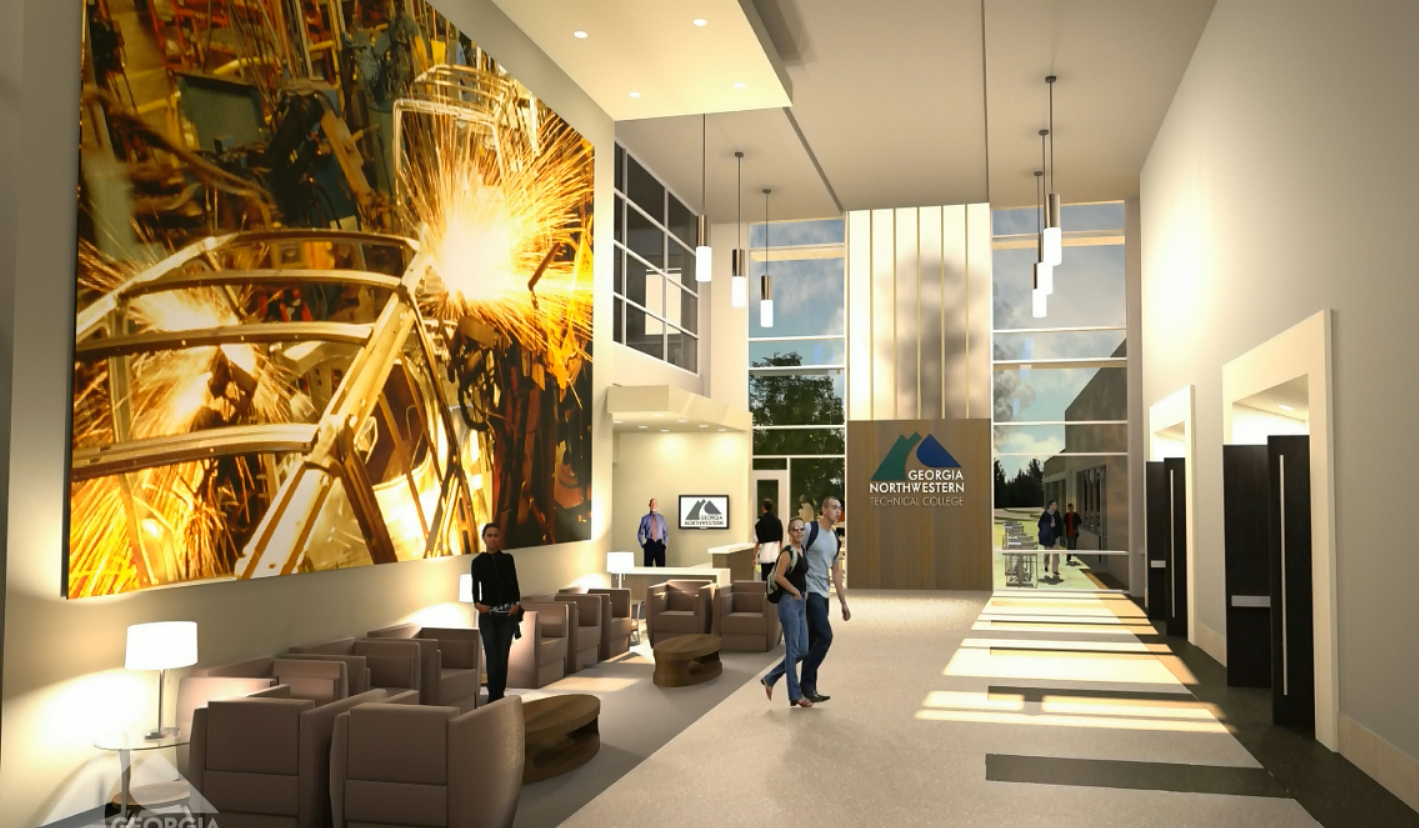 Early child care, EMT training, computer specialist, network specialist, general teaching environments, student admissions and administrative spaces are organized in the 2-story wing of the facility. Adjoining the contemporary lobby are the Industrial Labs and specialized instructional spaces for programs in Mechatronics, Industrial Systems, and Electronics. Other student features include a lounge and bookstore.