Pieper O'Brien Herr Architects designed an innovative Customer Care Center for Georgia Power. The facility was designed as open spaces with ample daylight from the enormous windows. The long, narrow building brings the daylight and views closer to everyone. Traditional private offices are usually anchored to the exterior windows. In this environment, offices were moved to the center of the plan allowing the space to feel more open and promote interaction among the 500 employees.
Concept Design Models:


The breakroom was a focus area for the employees. Other amenities were introduced to help with employee retention such as an outdoor patio for cookouts and an exercise facility with locker rooms and showers.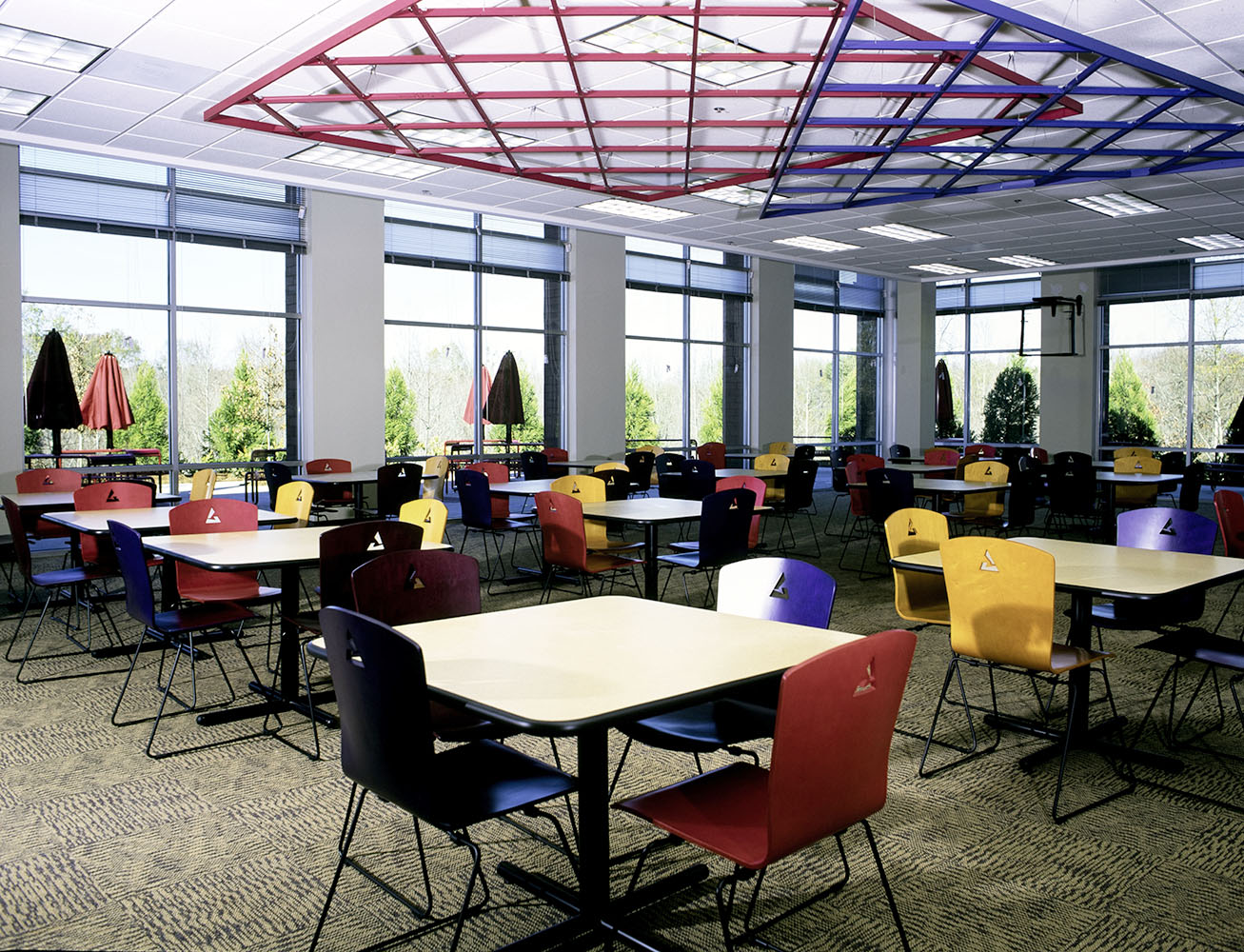 The facility serves as a state-wide call center operating 24 hours a day, seven days a week. Also included within the facility is the Distribution Control Center that monitors the electrical grid for the State of Georgia. This special hardened structure can withstand 150 MPH winds, and is used as a command center during natural disaster events.