Pieper O'Brien Herr Architects developed several strategies to analyze the best location for the courthouse expansion project. The question: How best to utilize the finite land resources immediately surrounding the existing building to take the County into the future? After studying several possible locations, the final location was determined to be positioned behind the existing courthouse on land occupied by the existing parking deck.
Conceptual Design Model:


The new courthouse expansion features a fresh facade fronting Nash Street and a new state of the art security entrance directly connected to the new 1500 car parking deck. The exterior design has a modern glass identity while respecting the existing building. Sun shading louvers are among some of the sustainability considerations we utilized on the design of this LEED Certified project.
Conceptual Design Model: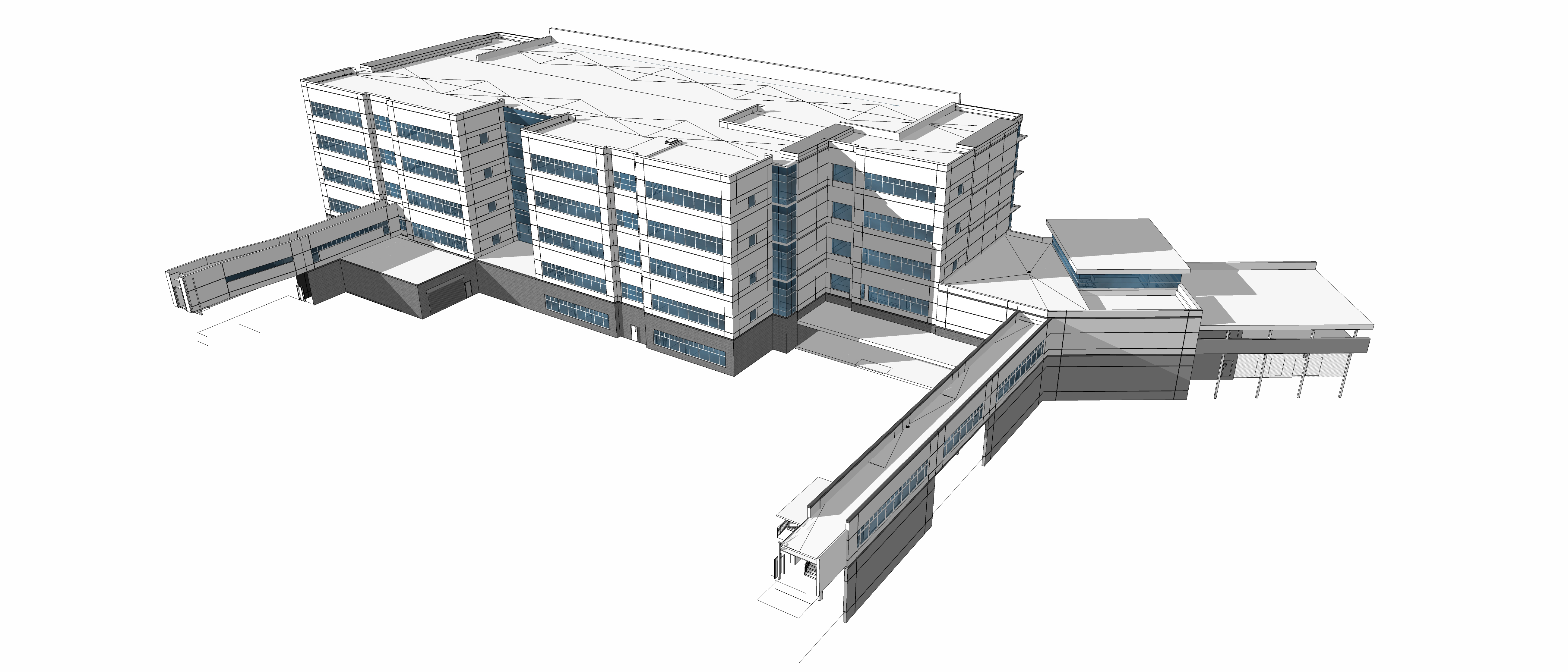 Pieper O'Brien Herr Architects in association with the DLR Group designed the new courthouse expansion for Gwinnett County. The expansion wing will accommodate six new superior courtrooms with space available for eight additional superior courtrooms in the future, Judges Chambers, a five hundred seat Jury Assembly space directly connected to the Security Entrance, Sheriff Offices, Inmate Holding and Vehicular Sally Port that serves both the new and existing holding areas. The existing and new buildings are connected by enclosed sky bridges.