This two-story expansion of the Gwinnett County Police Training Center was designed to strengthen the versatility of the existing facility. This Pieper O'Brien Herr Architects building design embraces the challenging narrow building site and optimizes the connection of the main circulation of the original building with a perpendicular circulation of the new center in a similar fashion to a street intersection. The new stairs were designed for many years of demanding circulation utilization with long-wearing terrazzo flooring, treads, and risers along with stainless steel handrails and balustrade.
DESIGN CONCEPT:

The new exterior entry offers the opportunity to operate the new expansion independently of the existing facility. This was planned to take full advantage of the new multi-purpose venue. The multi-purpose space offers flexibility with several reconfigurable options. From hosting ceremonial events for 350 participants to a variety of tactical training exercises. Retractable bleachers can serve an additional 100 spectators during larger assembly events. The expansion also accommodates flexible large and tiered classrooms, faculty offices and workstations, a large breakroom with seating for over 60 people and extensive locker rooms with showers.
CONCEPT RENDERINGS:

Pieper O'Brien Herr Architects design for the building expansion solved the challenge of a thoughtful connection to the existing facility without disrupting the extensive sloping metal roof with large soffits. The new building addition design cleverly connects under the existing soffit. This design approach avoided a potentially costly re-roofing repair situation on the existing facility.
RENDERINGS: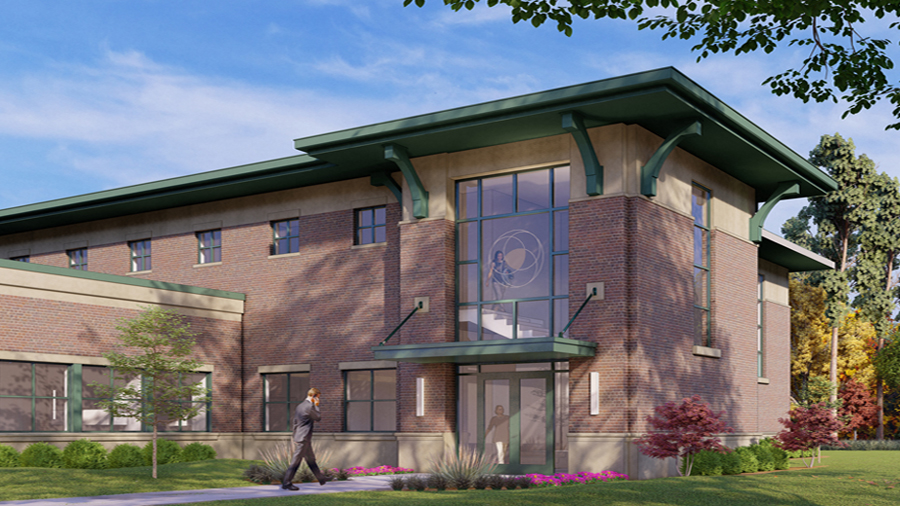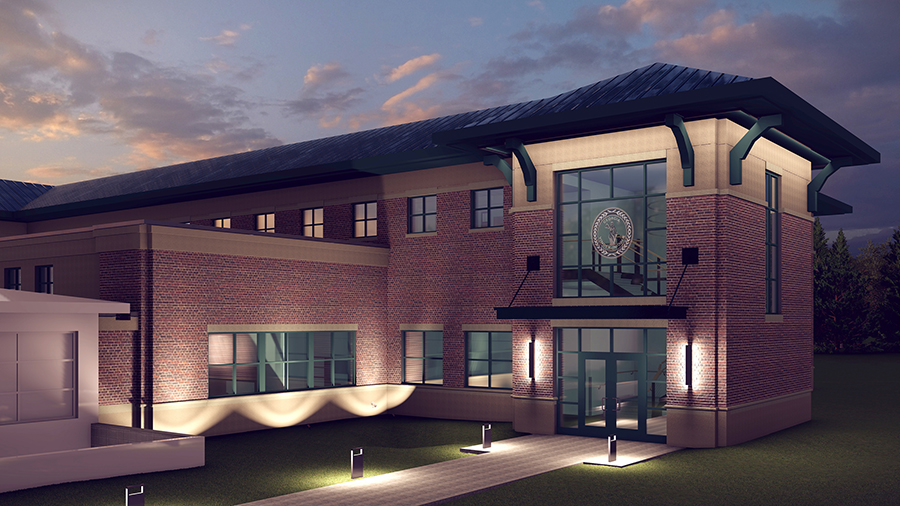 Pieper O'Brien Herr Architects Interior Design Studio teamed seamlessly with our architects and proposed the project interior color and finish selections. Similarly, our team of Interior Designers proposed the furniture selections for the project. The project is LEED Certified.