Pieper O'Brien Herr Architects (POH) thoughtfully designs environments where people want to spend their time. Early on, the team wanted to share this hidden jewel with the community. At the front of the site, POH developed an iconic park as one of two main focal points. This park is not a sterile landscape amenity but a living, changing place surrounded by unique buildings. With its planned events and passive opportunities such as yoga in the morning, movies on the lawn at night, and art festivals on the weekend the park is open without being sparse yet dense without being crowded.
Concept Model: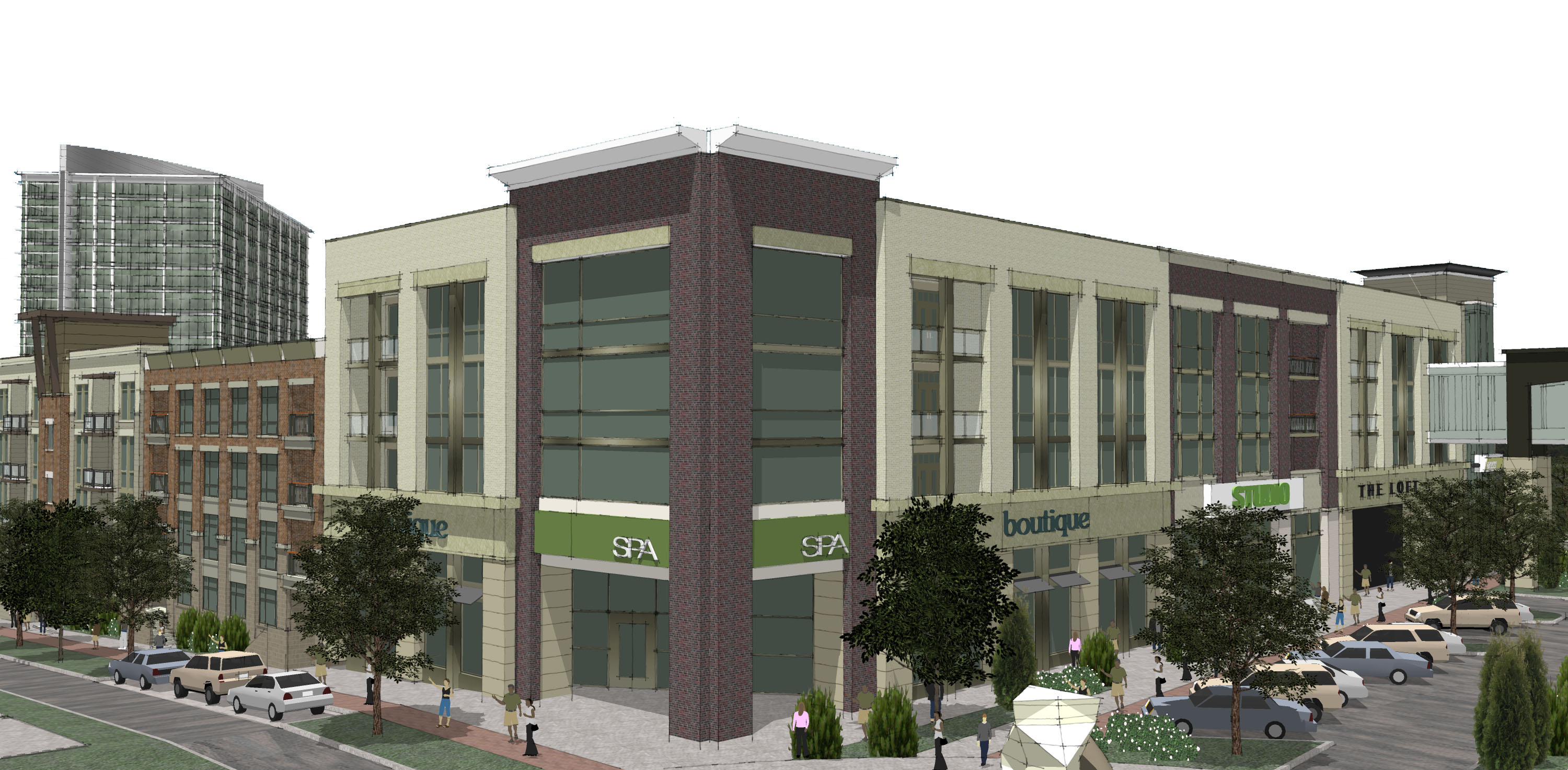 Our design marries the best of a suburban site with a host of urban amenities in one development. As the second focal point, a serene lake offers recreational opportunities and views with a formal park that dips into the water creating an idyllic scene.
Comfortable pedestrian sidewalks, lined with trees, along great storefronts, engaged with stoops of residential units and protected by parallel parking. These streets were intentionally designed to slow down cars and place the focus on a pedestrian centric village as an innovative solution. Each building has its own unique identity creating a varied townscape.
Concept Sketch: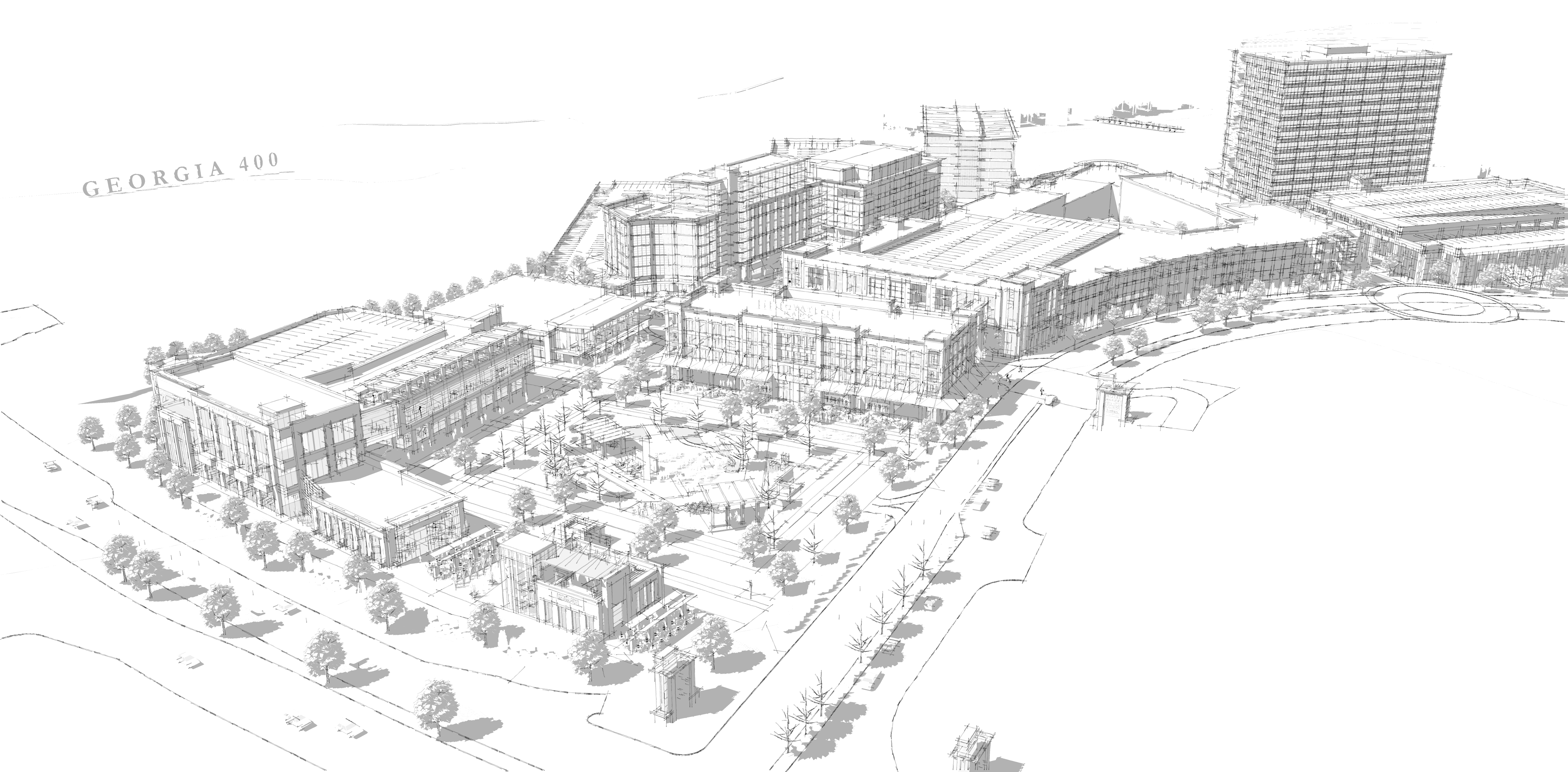 Connecting the apartments, office and retail space was another challenge of the Innovation project. The apartments will have top-notch amenities and a variety of office types will be offered ranging from unique and creative, to top-of-the-line Corporate HQ.