Pieper O'Brien Herr Architects design for the Internap Data Center in Redondo Beach is an adaptive reuse of an existing appliance warehouse into a modern colocation data center facility. Internap offers colocation, hosting and cloud services in its Los Angeles data center.
Axonometric Plan: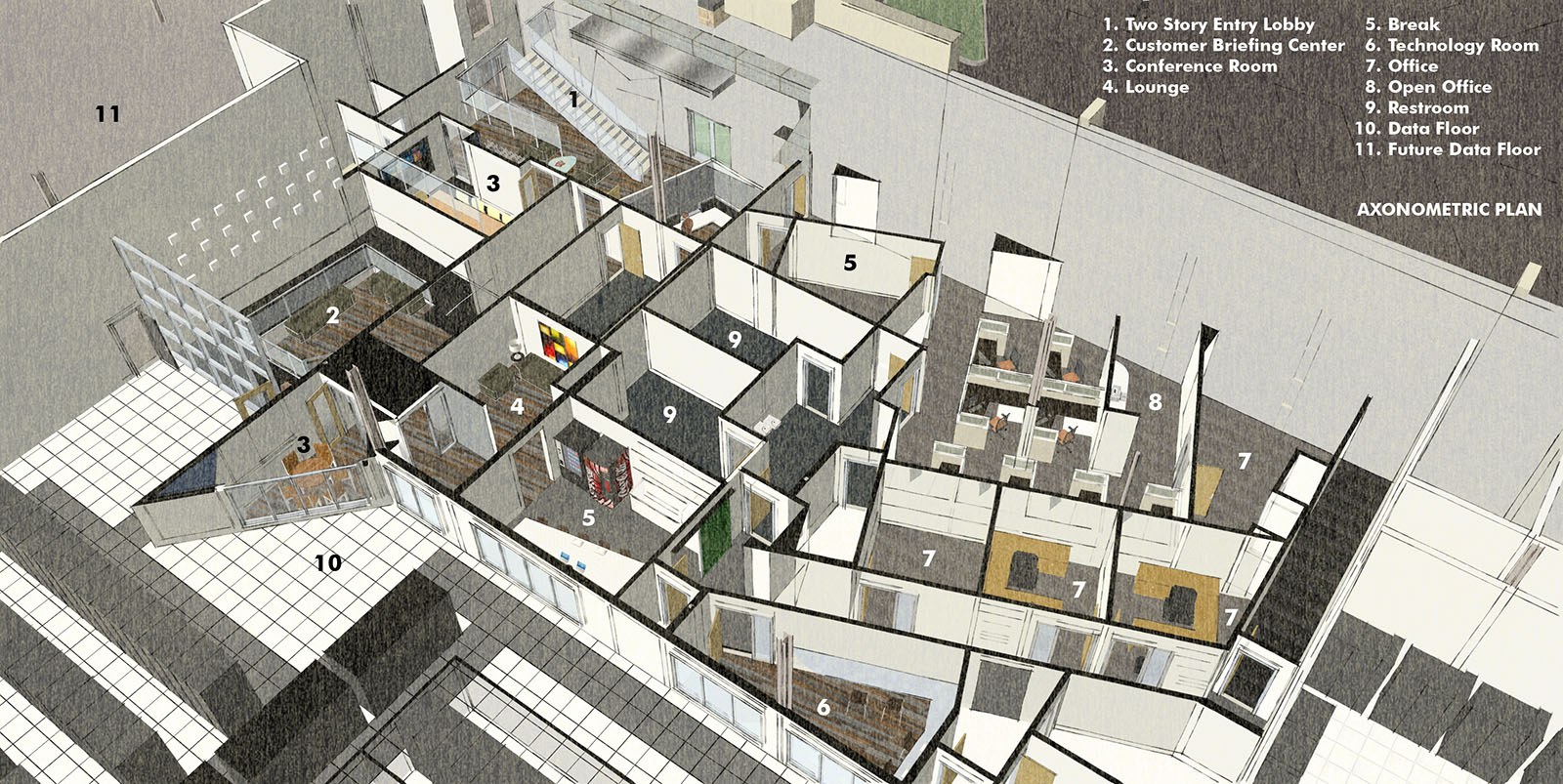 Featuring high-density, "upgrade in place" power that scales its basic 200 watts per square foot up to 18KW per rack on demand is among the highest in the industry. The data center also incorporates advanced disaster preparedness and resiliency, including fully redundant systems and seismic reinforcement to a 1.5 importance factor, the highest level of structural reinforcement against potential building damage.
Concept Sketch: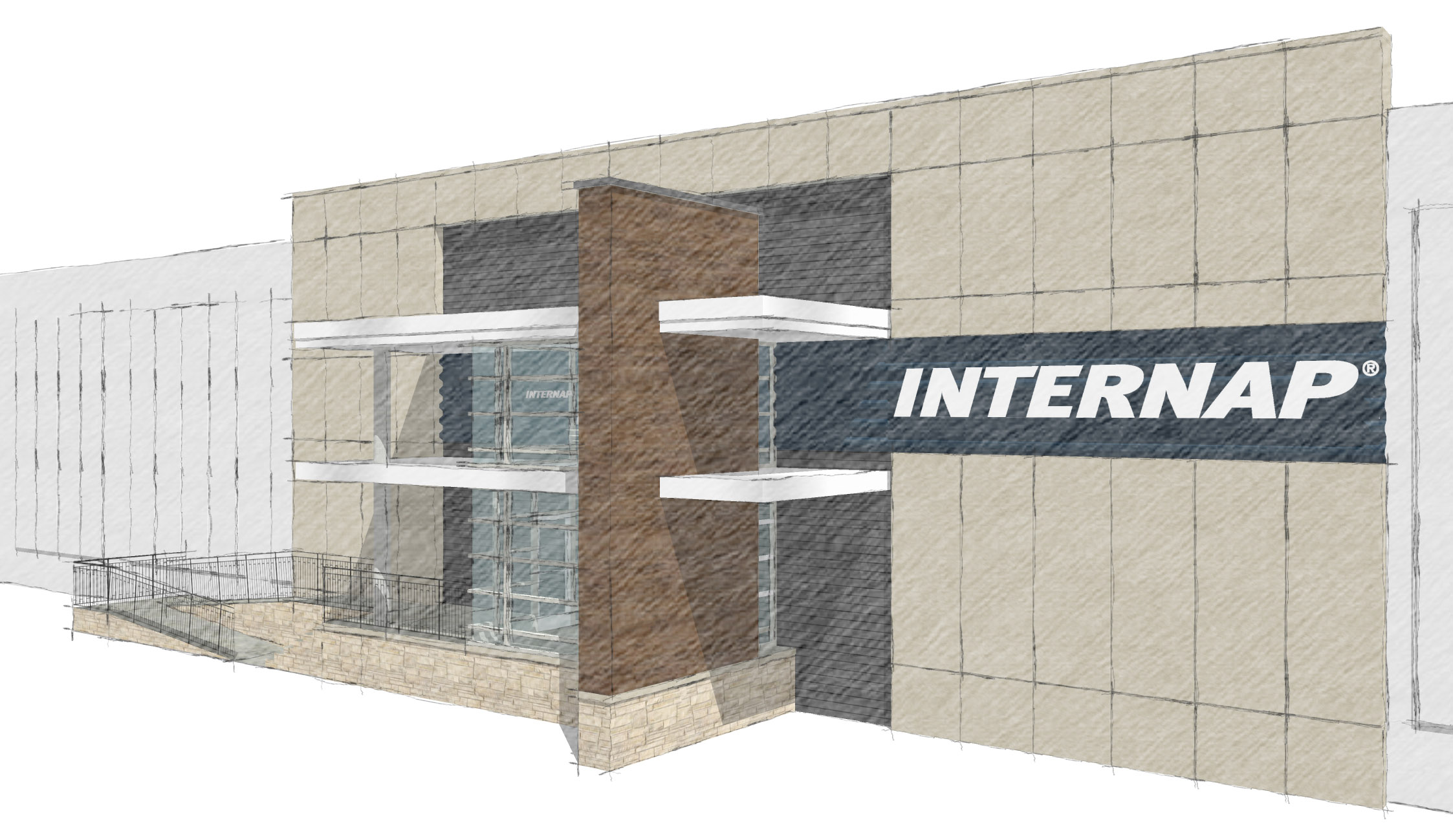 The data center earned LEED Gold certification from the U.S. Green Building Council (USGBC). USGBC bestows certification to buildings that are designed and constructed with sustainable concepts and practices that substantially reduce the building's impact on the environment as compared to other, similar facilities. This Los Angeles facility also achieved the Green Building Initiative's Green Globe certification shortly after it opened in September 2012. The LEED Gold and Green Globes facility is a direct reflection of our firm's green initiative support on all projects.
In addition to LEED and Green Globe certifications, Internap is tracking energy performance at its Los Angeles data center over a 12-month period to qualify for ENERGY STAR certification.