Using a Design Build approach, Pieper O'Brien Herr Architects and Holder Construction worked with the City of Kennesaw to expand the current City Hall complex for a new courtroom facility and additional administrative space. The future growth space was designed to accommodate the city for many years. Enclosing the courtyard area between the two existing wings of the City Government Complex building created the expansion envelope.
Design Sketches: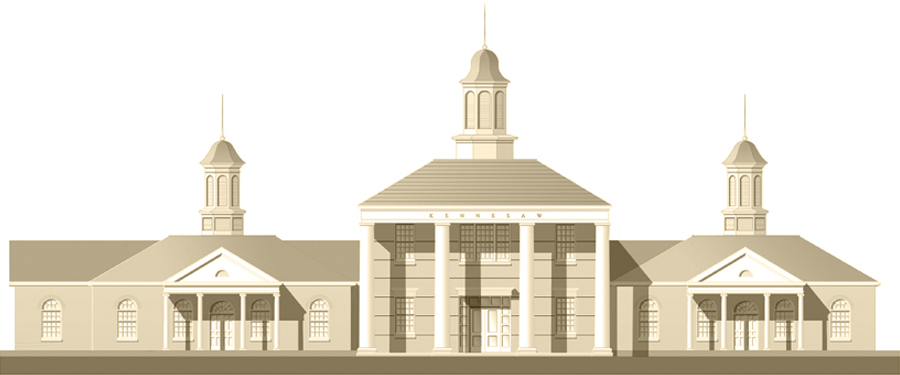 Located in the historical district of Kennesaw, the addition needed to have a character appropriate to its function and respect the architecture of the existing building. While the existing facility is mostly based on an Early Classical Revival architectural style it also has elements from Neoclassical, Greek revival, and Italianate. The Pieper O'Brien Herr Architects design used traditional elements to complement the architecture established on the original City Hall. The function of the Courthouse certainly lends itself to a traditional, established composition that emphasizes the permanence of the justice system and the importance of the city council chamber. While the Municipal Court and city council will share the courtroom, the renovation also allows for a new main entry to the City Hall complex administrative offices.
This project presented several challenges. The site had poor soil compaction that needed deep, auger-cast piles. The soil had also been contaminated by a previous use. Special haul off and monitoring wells were installed.