Pieper O'Brien Herr Architects (POH) went against the convention of the time and master-planned a multi-building campus with distinct and separate zones for pedestrians and cars. The traditional tech school model was a single large building set in the middle of a parking field. POH created a memorable design that welcomes new visitors and has a unique collegiate identity.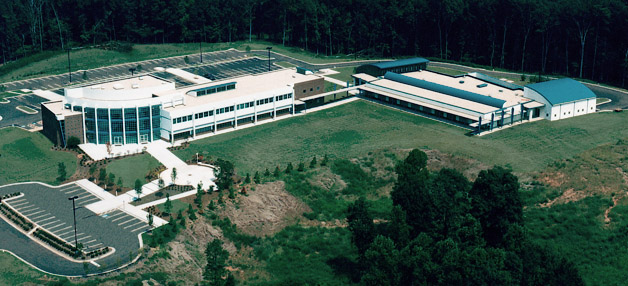 The programs offered at the college suggested a two-building solution. A pedestrian campus quad, bounded by the two buildings, left open the ability of a future third building to participate in the campus.
A high-tech aesthetic was developed by expressing the structural elements and celebrating the composition of massing. Natural daylight is part of nearly every interior space. The learning environments were designed to be flexible as programs change over time.
Concept View:

Concept Design Sketch: