Pieper O'Brien Herr Architects (POH) designed the first ground-up Market District store for Giant Eagle. The Market District experience was defined through a collaborative design effort between POH and Giant Eagle's leadership. The customer-focused design direction established during the sessions demanded a grand experience in a comfortable, familiar setting, while experimenting with unique food offerings, with an unapologetic focus on freshness.
Concept Sketch: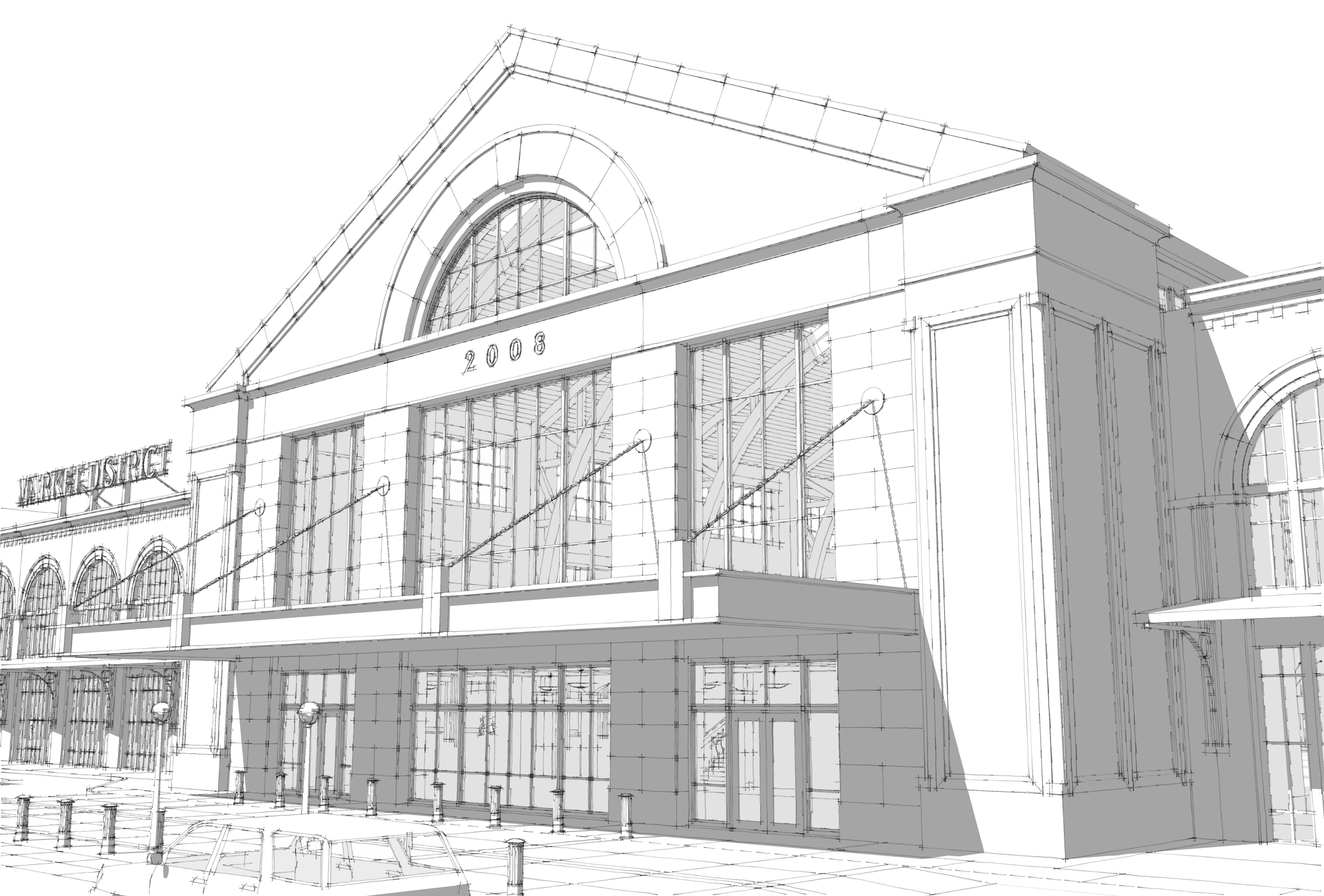 The team's appreciation for historic buildings along with the scale of the 165,000-SF building required a unique design approach. Borrowing language and overall configuration of an historic train station evoked a starting point. The main hall of the train station's arrival and departure was repurposed into a farmer's market of produce. The roof top mounted sign suggested that the building was adapted to its current use.
Department design radiated from the main hall. A demonstration kitchen at the end of the Great Hall energizes customers. Individual prepared food presentations all share the same support spaces and kitchen. Dairy, meat, bakery, and so on, each have an individual expression. Fixture planning and coordination on a store of this size was a significant task.

Design Studies:


A teaching kitchen, where customers learn and experiment in a hands-on environment, was positioned on the second level along with corporate offices.
Located in Robinson Township, PA, this is the largest grocery store in Western Pennsylvania. Designed as a destination, Market District provides unique and specialty food items, alongside items found in their Giant Eagle stores.
The height of the Great Hall required special attention to make the store's indoor temperature comfortable for customers. The "big" 12-foot-diameter fans provide a gradual, gentle air movement to improve thermal destratification.
Using recycled materials, sound design principals and energy reduction strategies, the project achieved LEED Gold certification.