Pieper O'Brien Herr Architects designed a multi-phase expansion for Memorial Park Presbyterian Church. A new drop-off and expansive lobby welcomes visitors.
Concept Design Model: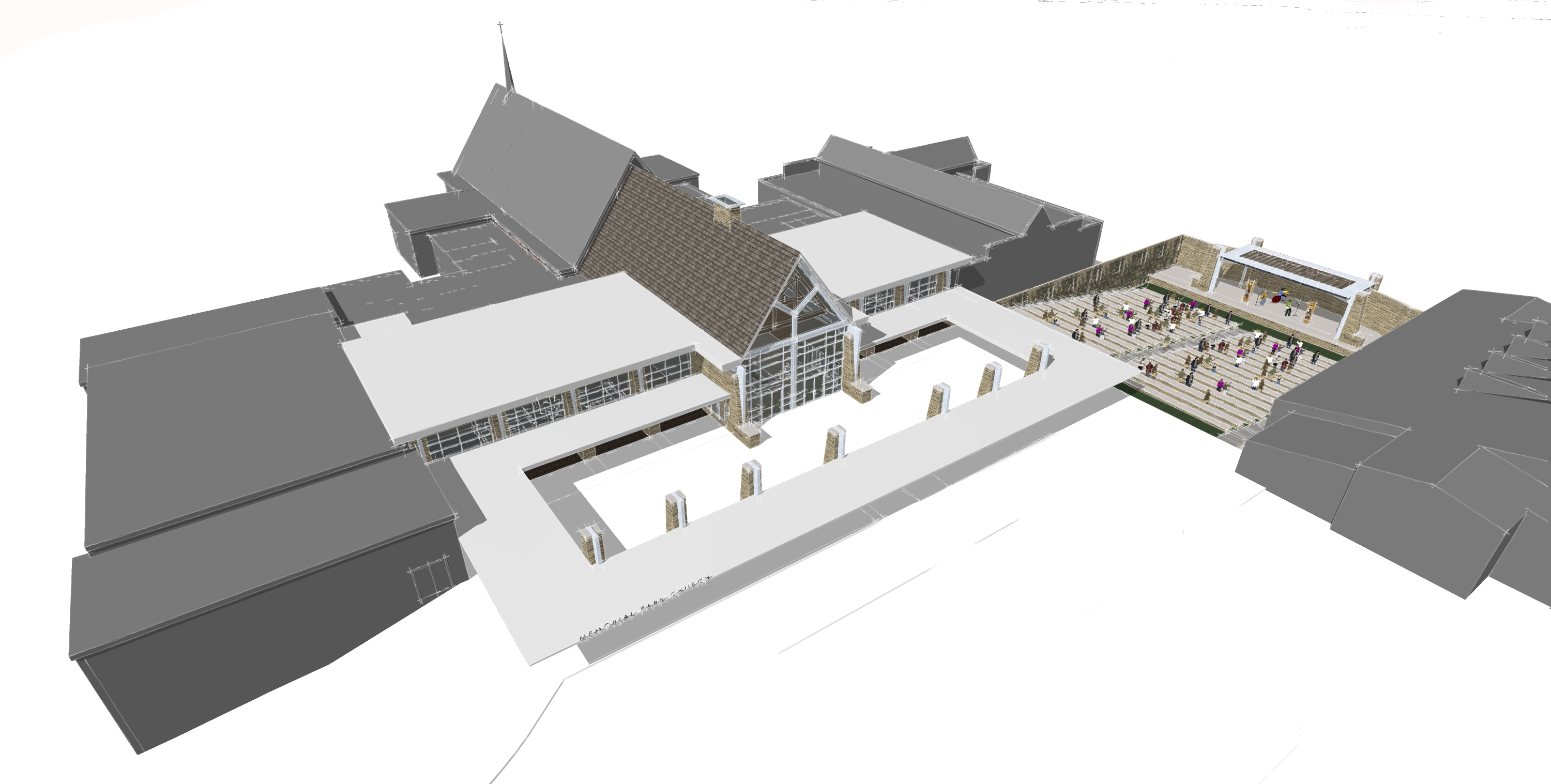 The large lobby allows for fellowship around the fireplace. A classroom addition is positioned directly from the lobby. An improved, larger fellowship hall is planned along with modifications to the Sanctuary. A goal of the masterplan is to unify the current buildings and planned future buildings into a worship campus.
Concept Design Model: