Originally constructed in 1952, Talmadge Hall had not been occupied since 1984. Middle Georgia College was at a critical point in revitalizing their on-campus student housing. The college established project goals that would enhance the experience at the college by creating a living-learning community on campus.

Because of the buildings historical significance and its impact on the campus fabric, Pieper O'Brien Herr Architects developed a rehabilitation plan that preserved the historic fabric of the building but also provided modern amenities. POH partnered with the Georgia Historic Preservation Division due to the age of the existing building.
Concept Design Sketch: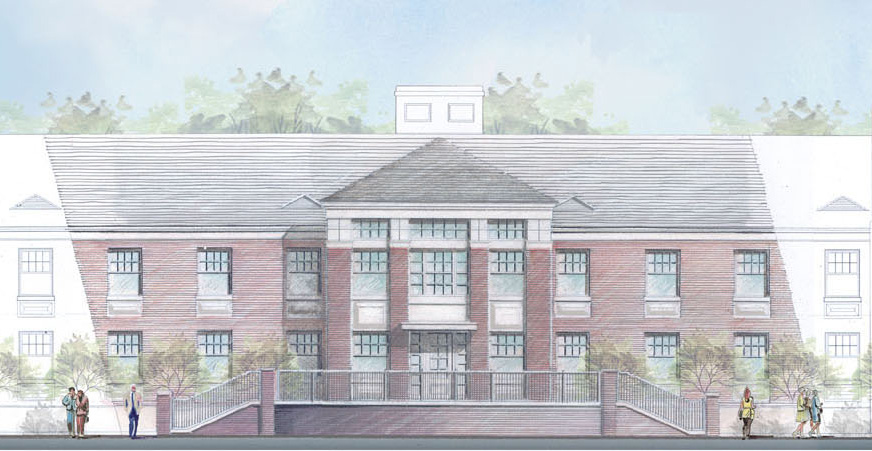 Concept Design Sketch: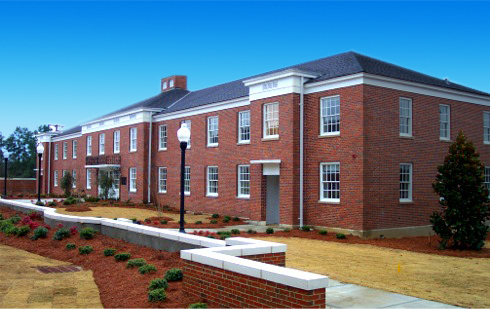 Pieper O'Brien Herr Architects creatively designed the layout of the interior that resulted in a 10% increase in the number of rooms over the original design. ADA accessibility to and throughout the existing building was sensitively accomplished on the rear of the building with a compact addition. The small addition provided a transition from the parking lot to the main level with a ramp and an elevator and monumental stair to the second level. A resident assistant apartment was also designed into the building.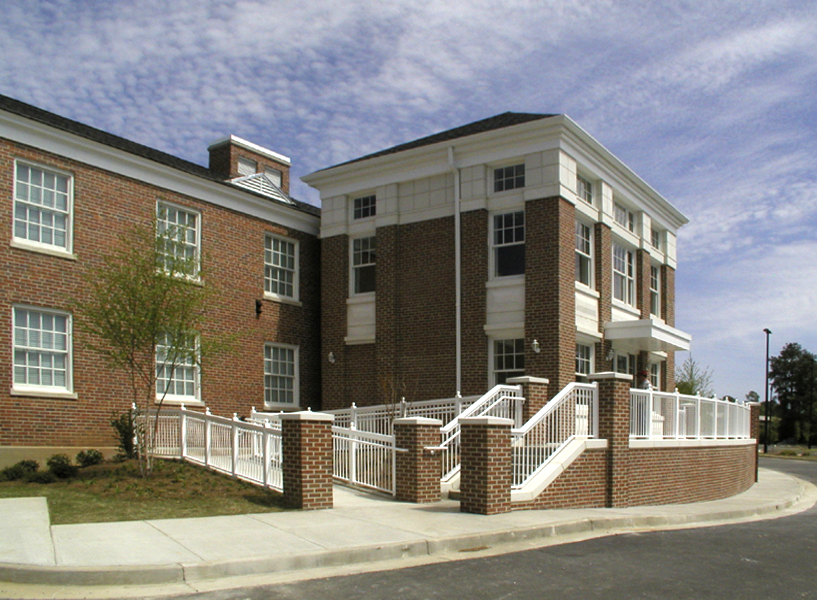 The renovation of the project required the campus utility loop be extended under a Georgia State highway, which required extensive coordination with the GA DOT and numerous permits to accomplish this objective.