Pieper O'Brien Herr Architects designed Phase II of the Northshore master plan to offer an exciting new concept and better fit with the natural terrain. This challenging site is narrow in width with a 35' drop in grade. The developer requested a mix of retail, restaurants, fitness and office. Pieper O'Brien Herr Architects located the multi-story restaurants near the water for views from outdoor patios and decks. The office, retail and fitness tenants were located to create a village atmosphere.
CONCEPTUAL RENDERING: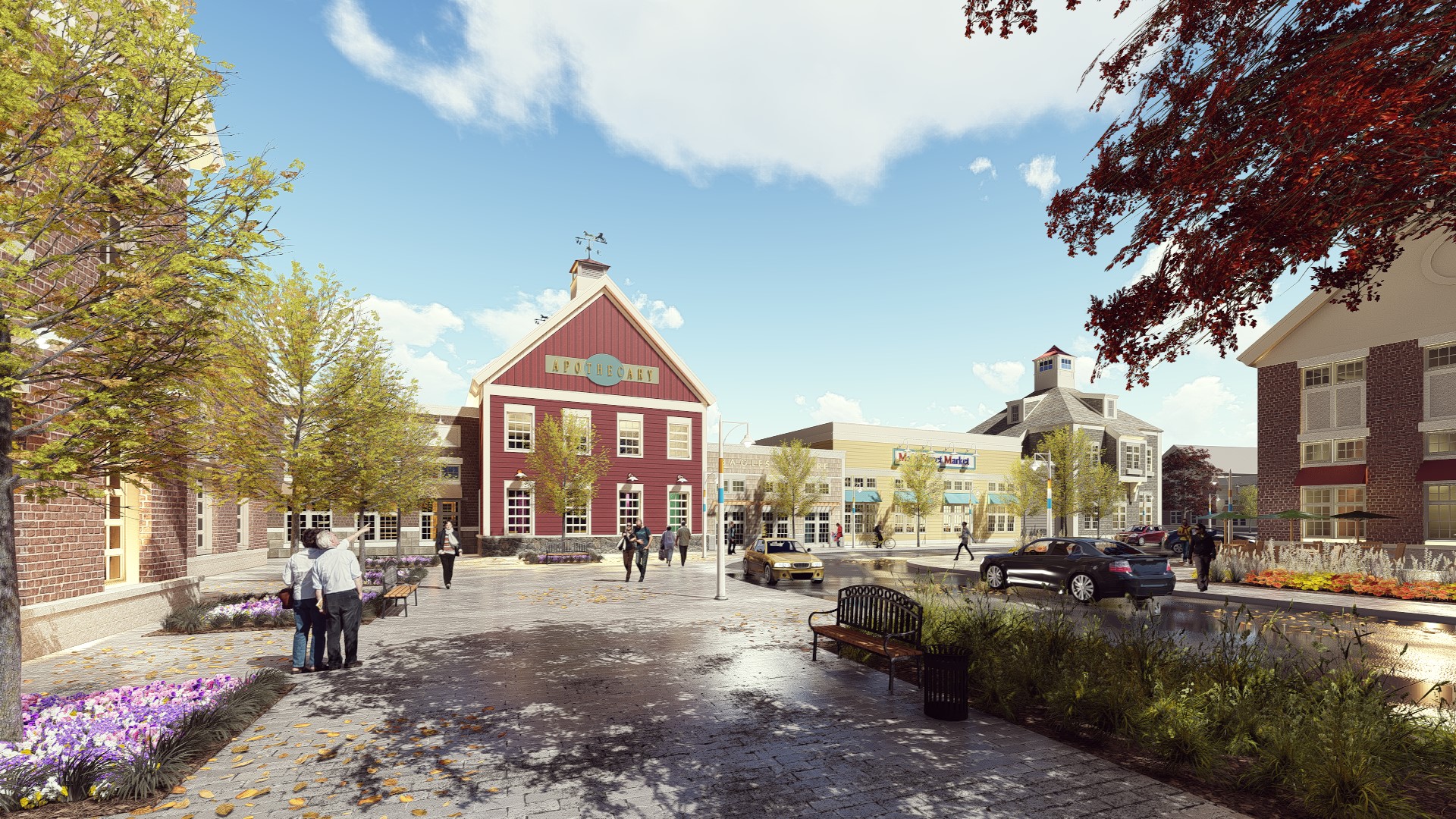 The parcel for phase 2 is situated around an existing pond which they want to develop as a retail/hotel and restaurant community of buildings that use the pond as the focal point. The developer hopes to attract multi-story restaurants that will feature decks and roof gardens overlooking the pond. The site is challenging in that it is narrow in width and has a 35' drop in grade. The design team had only a few days to pull together images to show tenant's what it can look like. Phase 3 is consists of a parcel adjacent to the Target building. It is more of a typical retail layout with various mini anchor tenants and a proposed two-story medical office building and fitness center anchoring the back portion of the site. The client attended the ICSC (International Council of Shopping Centers) Convention in Vegas in May and hopes to attract tenants to their development.