Pieper O'Brien Herr Architects master planned and designed this mixed-use development. The project is organized by two main streets that intersect with a grand round-a-bout in the middle.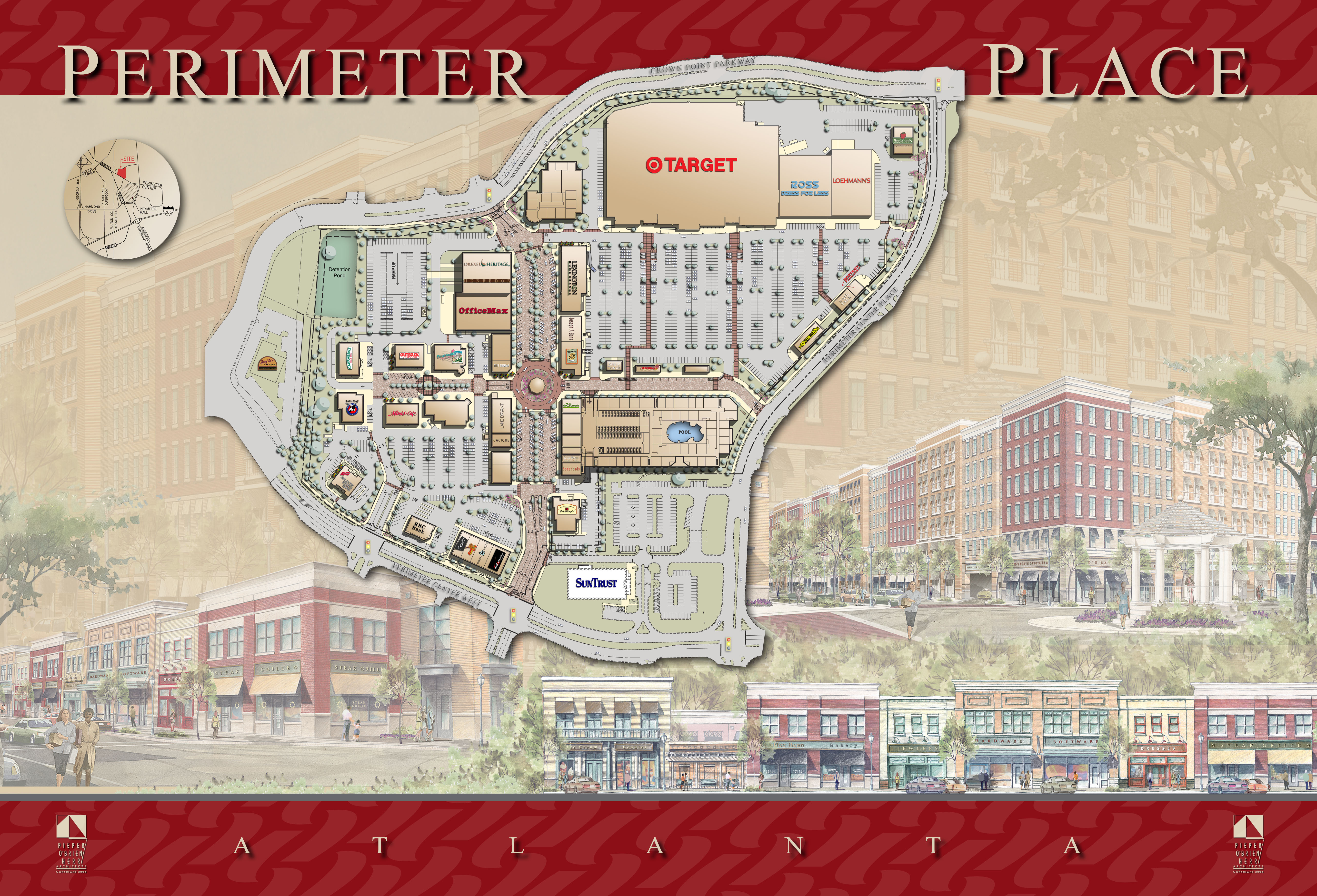 From this central location, retail and office form the street edges. The design focus of the development was to be reminiscent of a 1940's retail district with multi-story buildings.
Concept Renderings: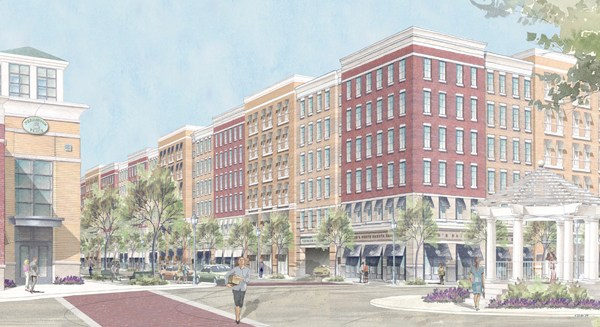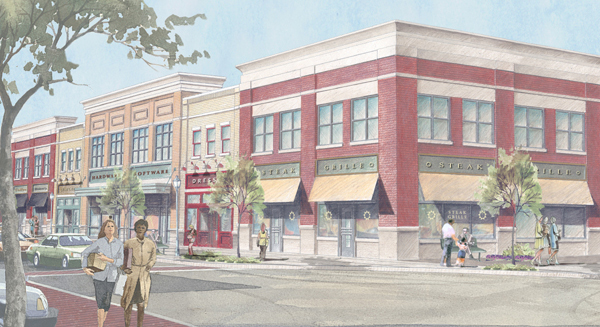 To encourage the "walkable" district, the development includes two residential components, a luxury apartment complex with 323 units, and a 27-story high rise condominium tower containing 230 units. The 42-acre site features retail development combining small retailers with large national retailers including Super Target, Ross Dress for Less, Office Max, Destination Home and Loehmann's along with several restaurants.
Concept Sketches: