Portable Pop-Up Banners displays are an essential tool for marketing, displaying information, introducing your brand to potential clients and serve as a great backdrop for your next presentation, tradeshow or event. Pieper O'Brien Herr Architects' expert Graphic Designers have partnered with Expand, portable banner systems, to help you get the most out of your marketing and sales activities.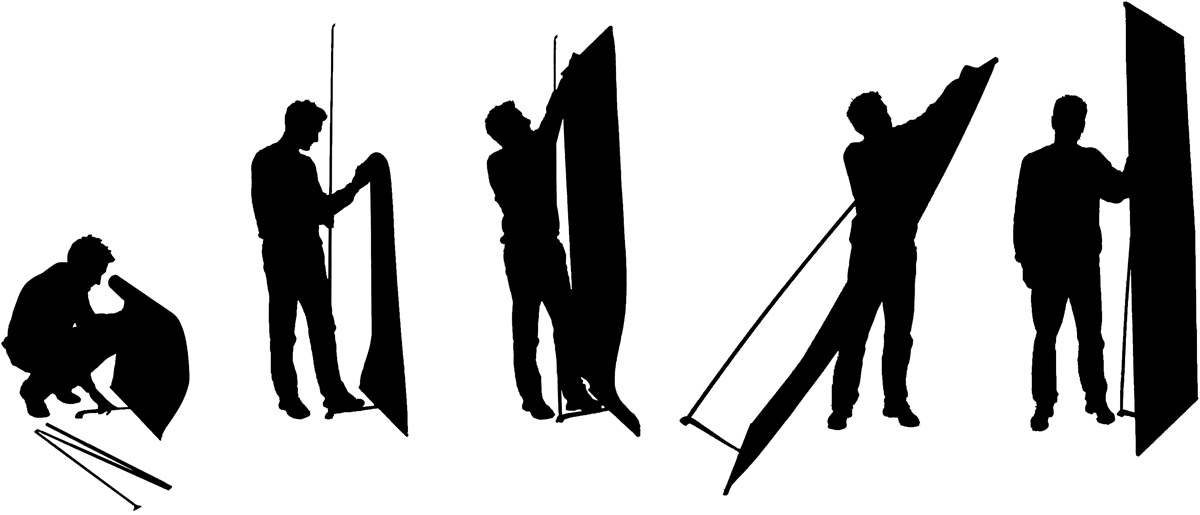 Expand banner systems are lightweight, easy to carry and take less than a minute to set up. Our team of designers conveniently offer banners in three different sizes. Other customizable options include a retractable base, table-tops and the addition of overhead spot lights. Because of the portability, our banners can be set up in different configuration for different events.
Trade Show Displays: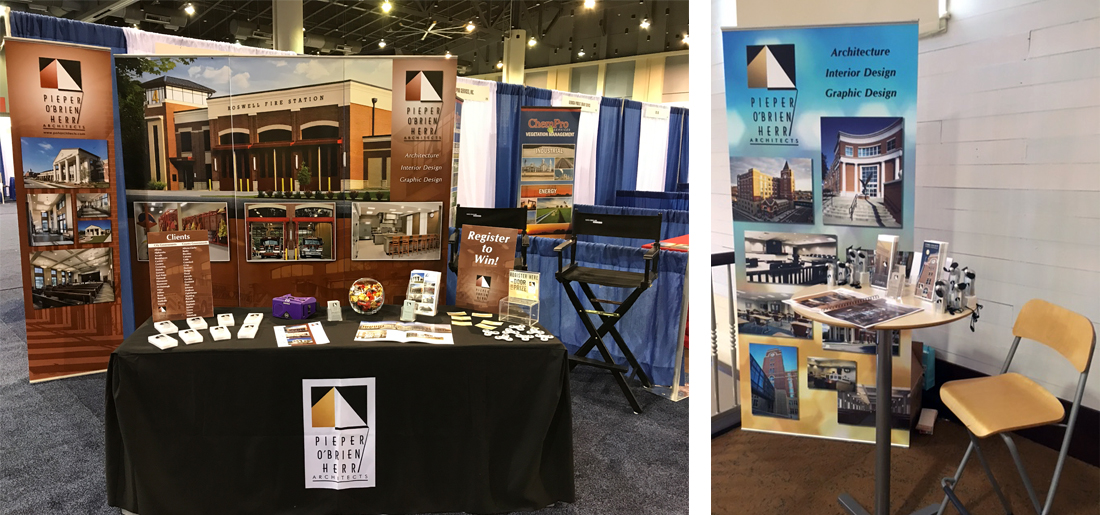 Need to edit some information or change a few images - no problem! Our graphic designers can skillfully and quickly update your designs and swap out your banners. No need to buy a new system.
Let our team of Graphic Designers help bring your vision to fruition.