Innovative tech companies want space that is energetic, nimble and fresh. POH Architects delivered with a creative design of their new facility.
QTS provides a wide range of data center services. The growing tech firm needed to expand their operations.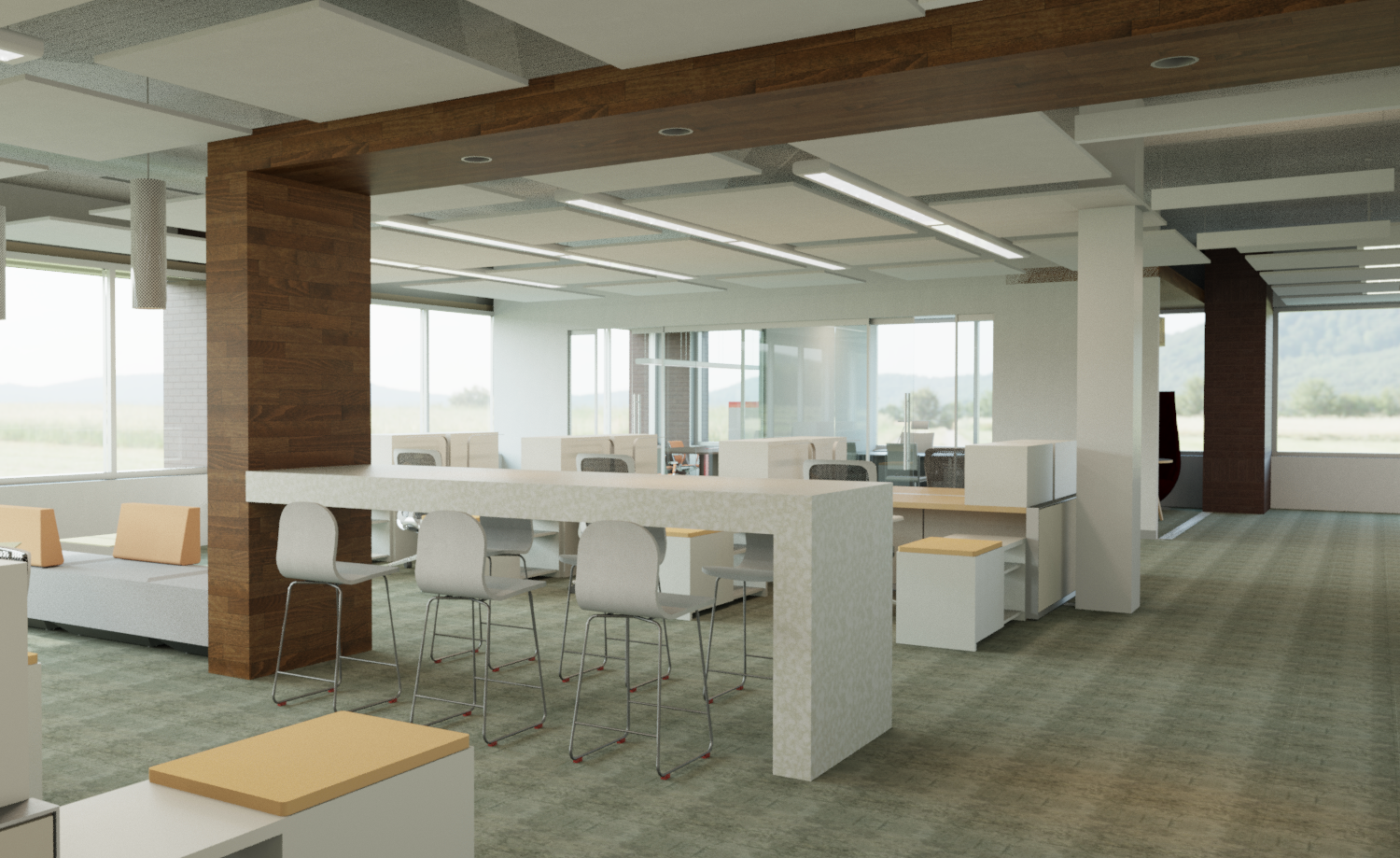 The existing 2-story office building, originally designed in a multi-tenant configuration came with a large 2-story lobby. Not needing a cavernous lobby, POH Architects creatively repurposed the space into 2 central meeting spaces. An open stair connects a large break room on the upper floor with a large open meeting space on the lower. These spaces provide the diverse types of meeting places required to meet the needs of the collaborative staff.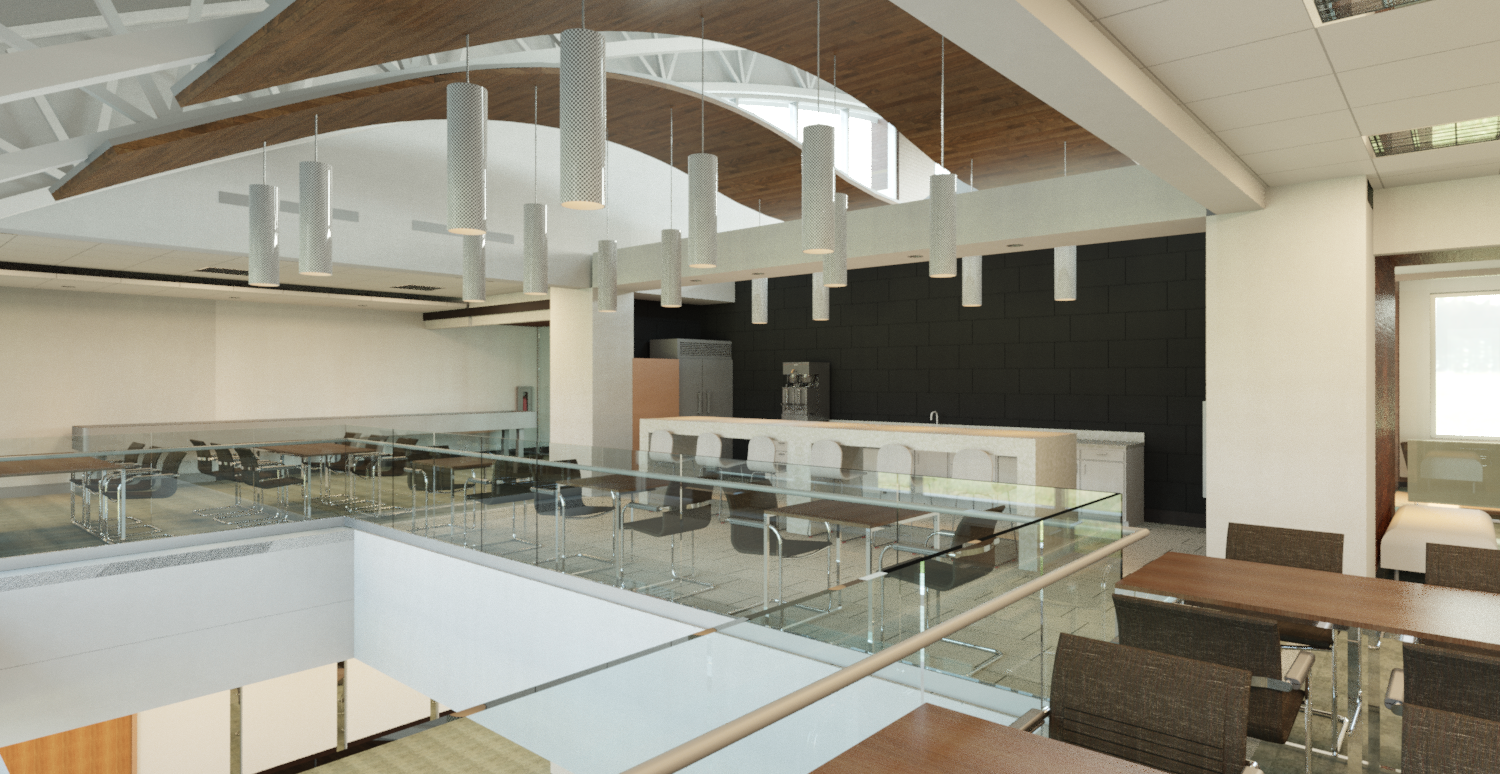 A modern open office configuration allows everyone to have natural daylight and views. Private offices with high-tech sliding glass doors are positioned at the center of the open floor plate.
The new location also includes a regional training facility for the company and its customers. A variety of training rooms are included. The feature room is a large auditorium with theater style seating and sophisticated A/V system.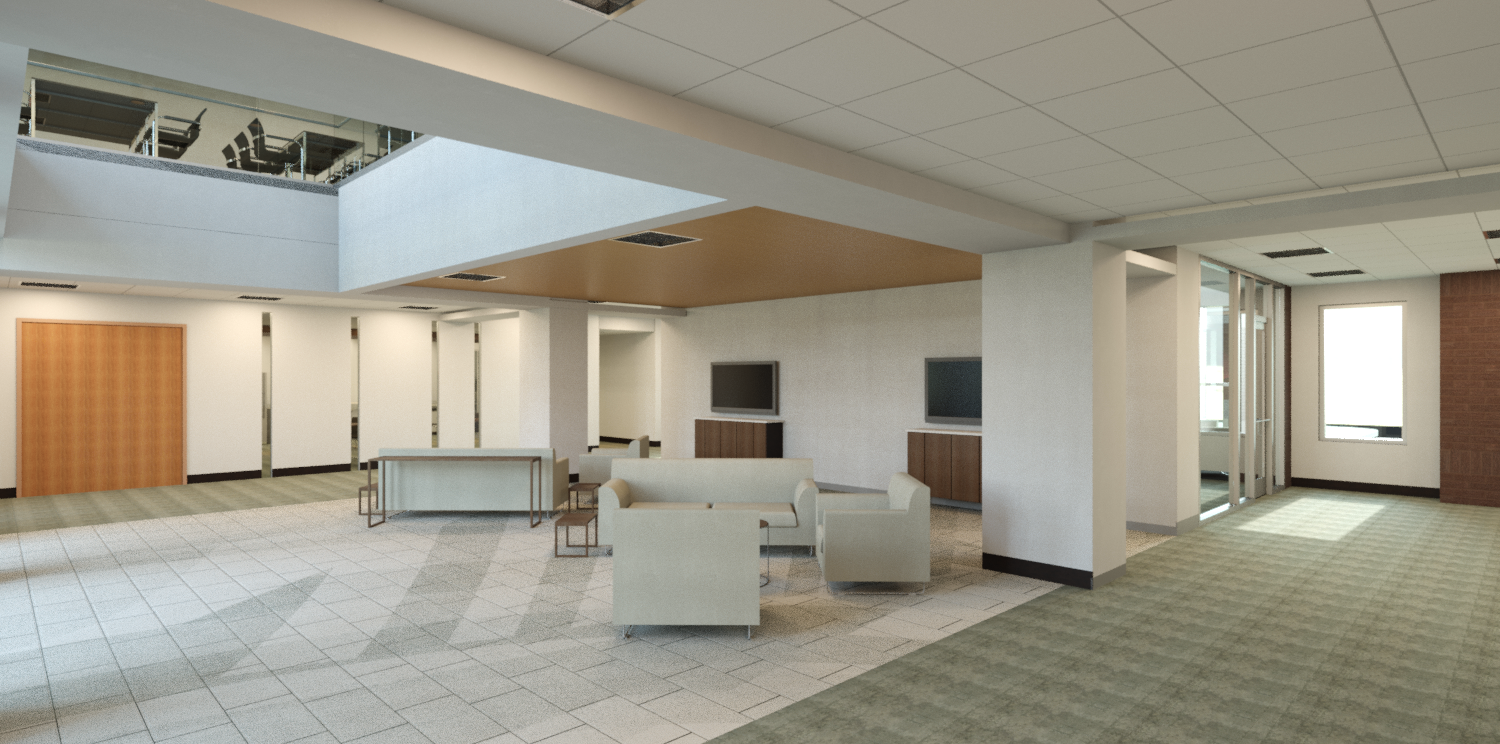 Amenities for the facility are completed with a fitness center. Weight training and cardio areas have views to the adjacent lake. Staff can grab a post-workout juice and a shower without leaving the facility.