Pieper O'Brien Herr Architect designed the Riverside Conference Center to be flexible and accommodate groups of all sizes. The center features interactive flex space that can accommodate everything from corporate events to weddings. The Auditorium offers comfortable theater-style seating for 600 individuals and banquet-style seating for 240 guests in the adjacent Conference Center.
Concept Design Model: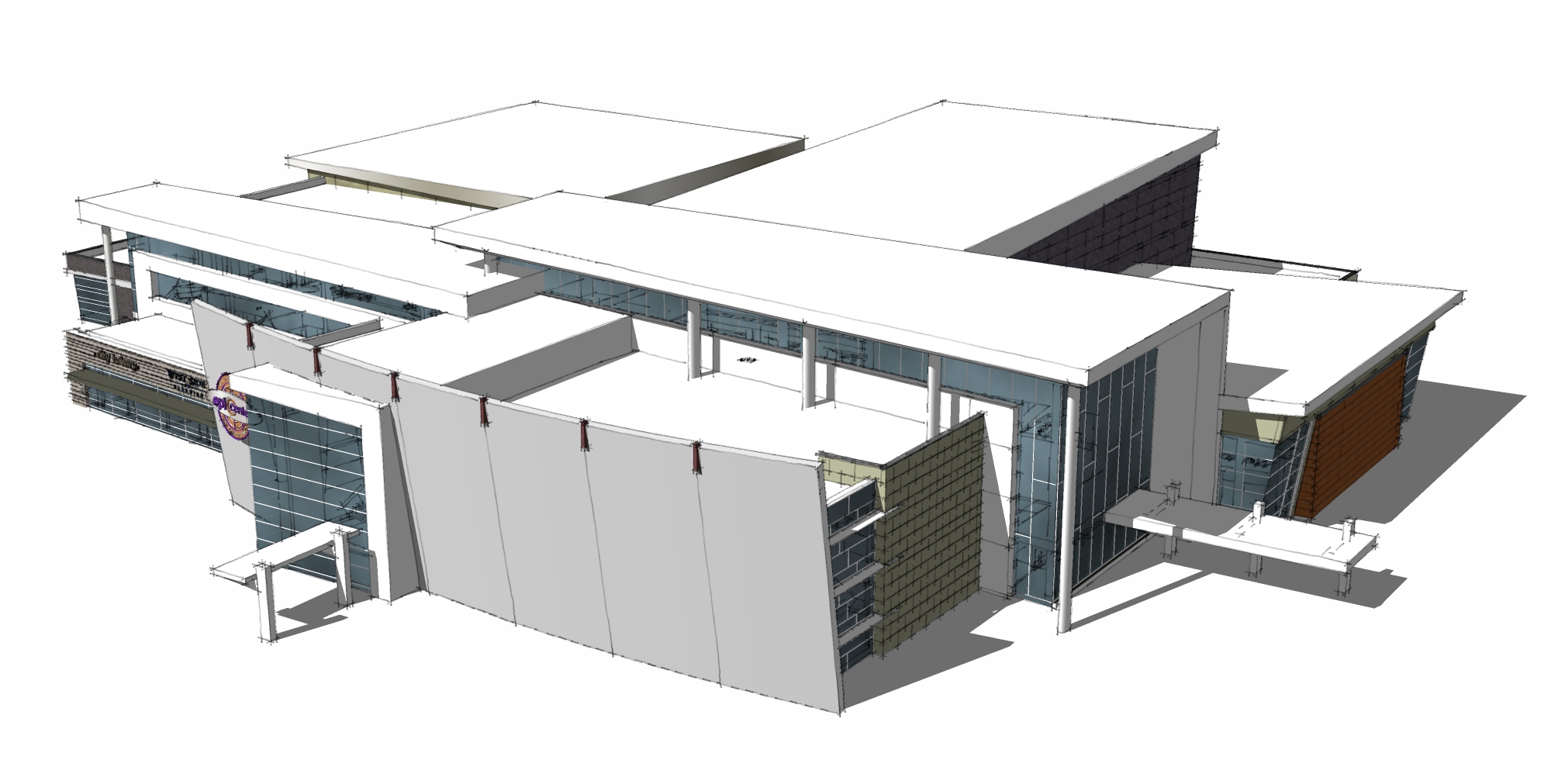 The Dale Carnegie Bronner Auditorium, a 600-seat performance theatre, was carefully designed in a tiered seating configuration that enables patron access from two levels along with impressive views of the performance. While the performance stage is the focal point, the auditorium was also designed with wood wall panels and color changing LED's.
Auditorium Section: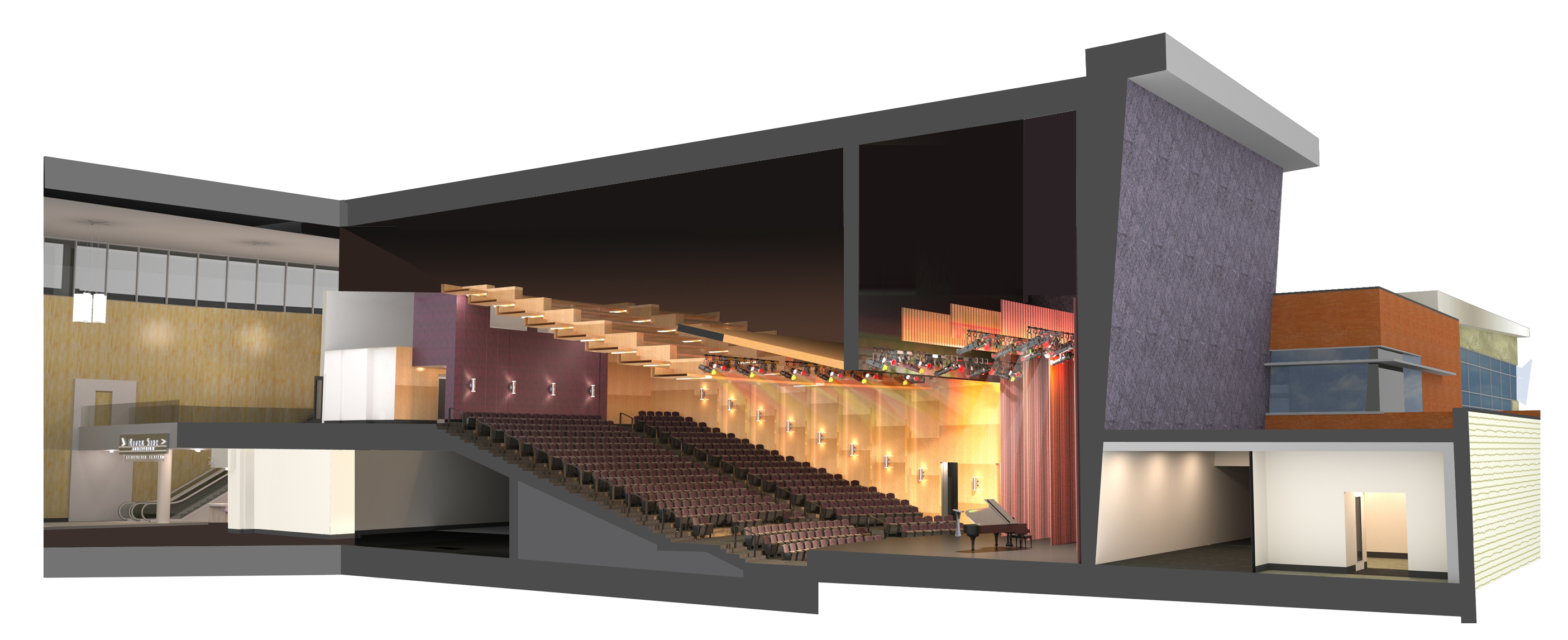 The sound system and theatrical lighting control booths incorporate the latest technologies. Large back-stage spaces for performers and props with access to a loading dock are key features for a flexible performance venue. Performers can relax and prepare in one of two backstage green rooms.
Concept Design Sketch: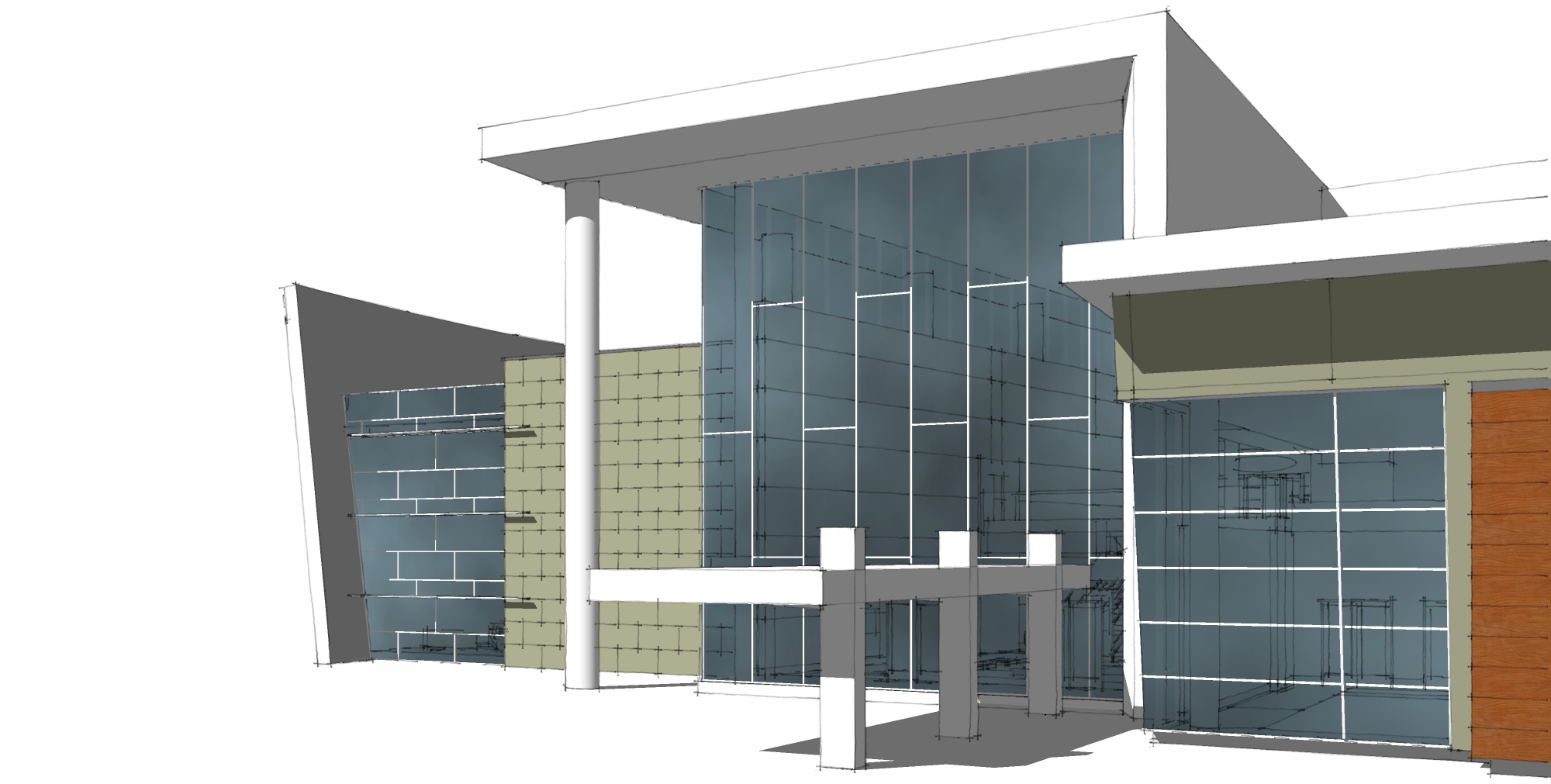 Designed to allow for three different layouts of varying sizes by deploying a full-height acoustical partition. Trade shows, receptions, parties, workshops, break-out rooms, training seminars and job fairs were all considered to be potential patrons of the conference center. Audio-visual capabilities were designed for each of the three configurations. The catering kitchen was located close by to support the venue.