Pieper O'Brien Herr Architects designed the new Sekisui Manufacturing facility on a 23-acre site.
Concept Sketch: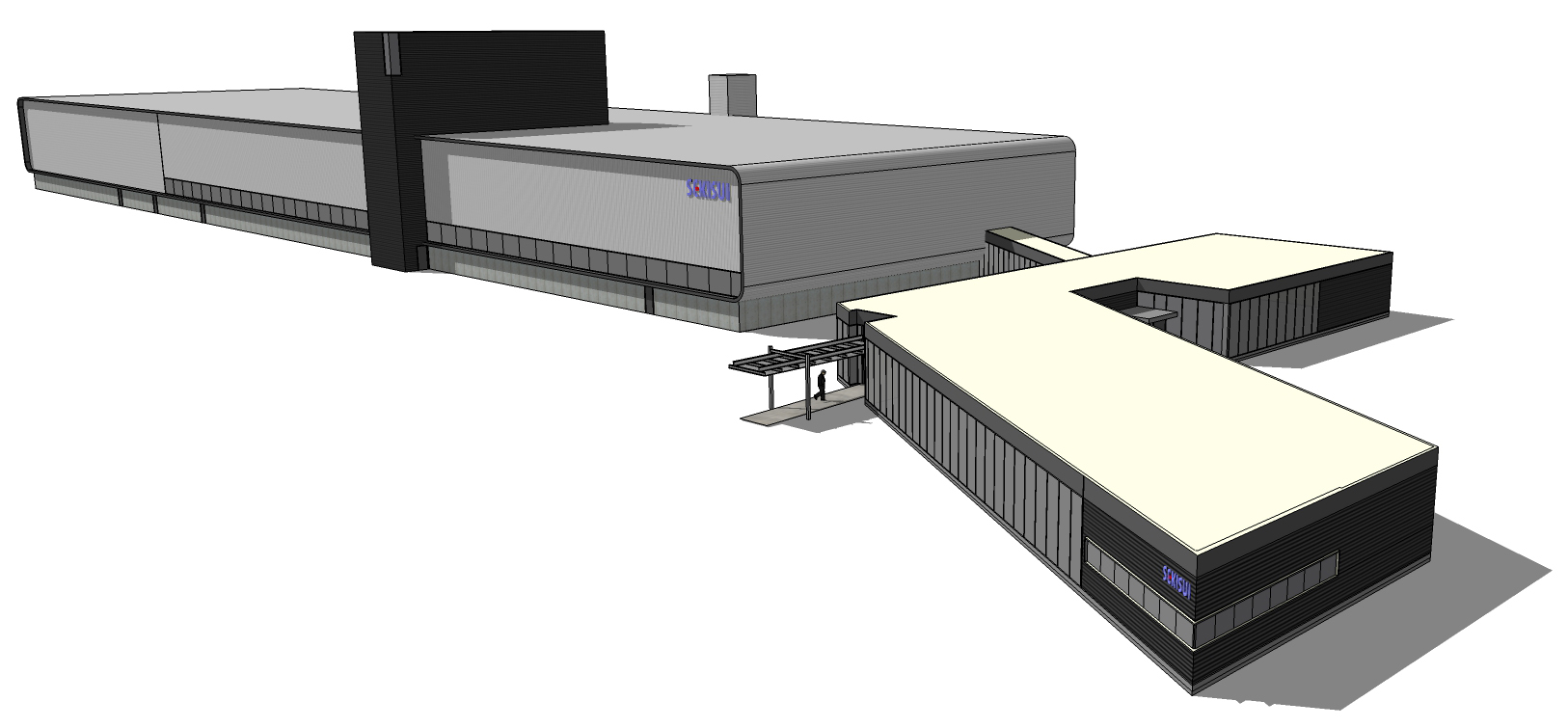 The plant manufactures glass tinting and safety films including the interlayer film for laminated glass. It is produced by combining resins, plasticizers, toners and other additives, which are stored on site in two large silos. That mixture is sent through an extrusion process then on to the winding room where it is rolled and packaged. The film is then stored in a refrigerated room until it is time for shipping.
Concept Sketch: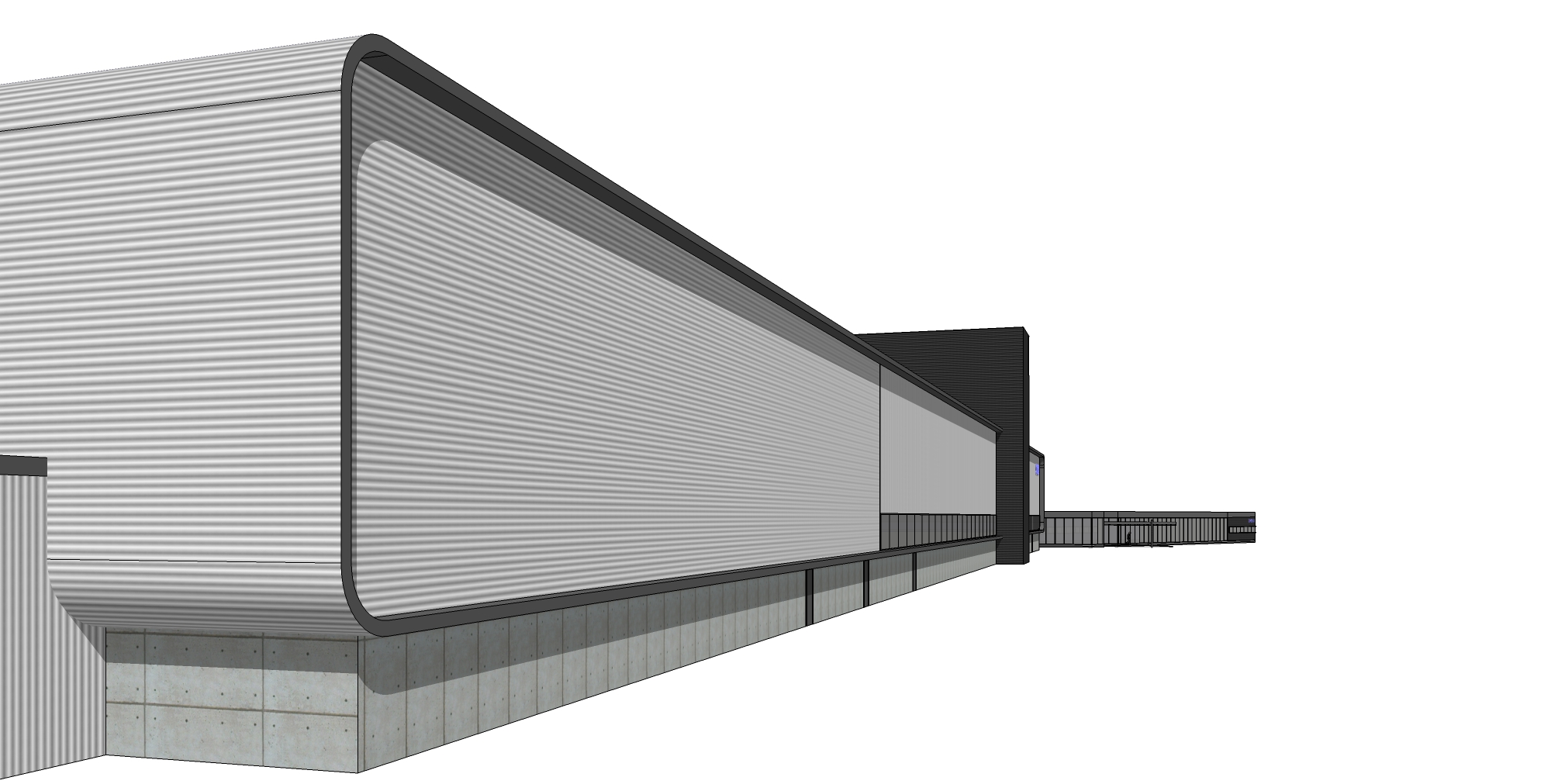 The manufacturing process is almost entirely automated and amazingly, only 15 employees are needed in the manufacturing building to oversee the operations during a shift. Partnering with ISHIMOTO ARCHITECTURAL ENGINEERING INC, the distinctive Japanese influenced design is linear with very wide overhangs and metal panel skin. A suspended, laminated glass entry canopy features the products made with the facility.