Pieper O'Brien Herr Architects designed the interior space for StillPoint Advisors, Inc., a wealth management company. The design challenge was to explore and define an image and an aesthetic that would be adaptable for other geographical locations as this office is the first of many additional offices planned around the country.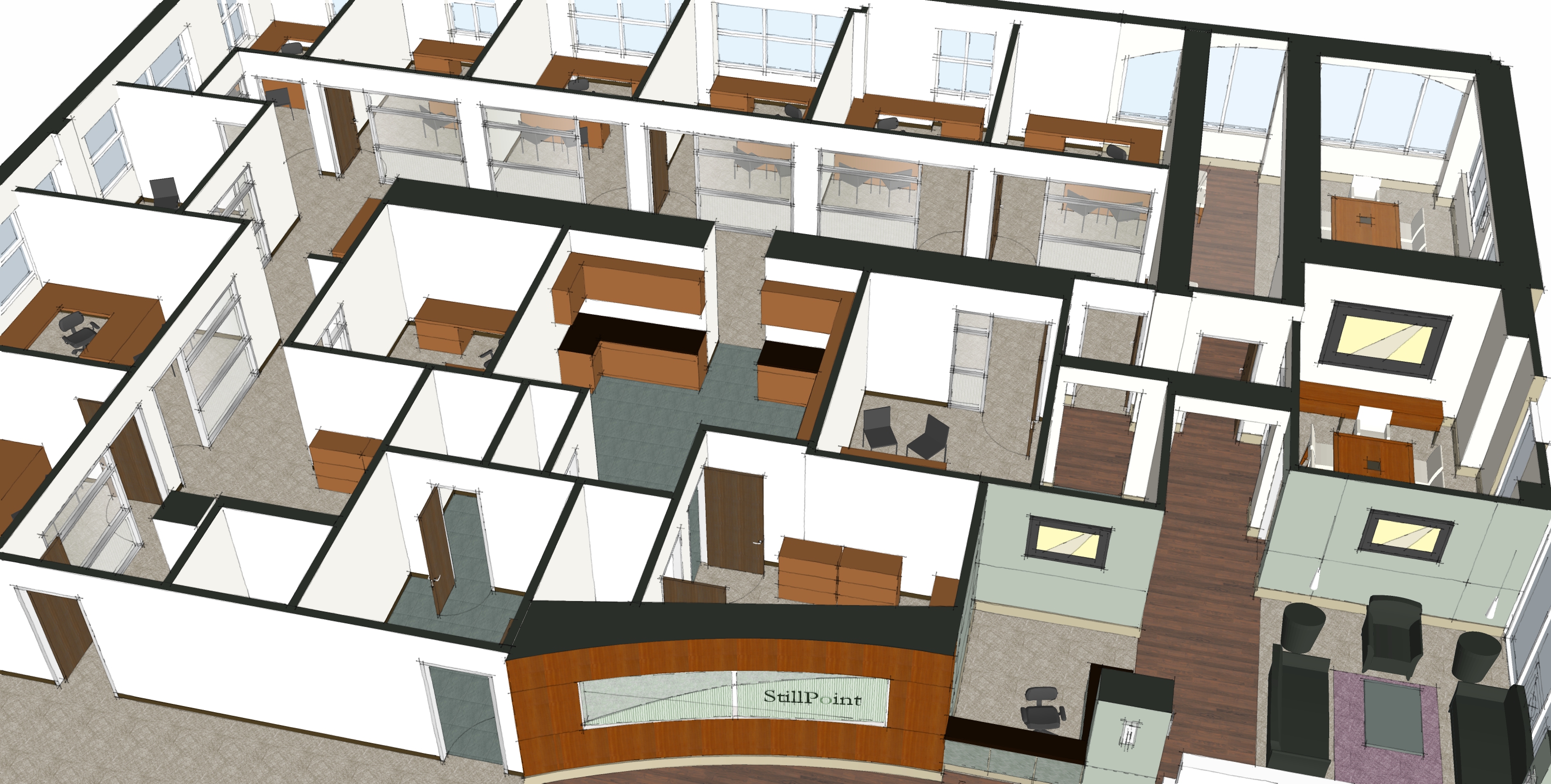 Pieper O'Brien Herr Architects used materials to accentuate and highlight the significance of this space. The furniture and artwork were chosen to strengthen the design through a cohesive blend of strong lines, color, and accent lighting. The custom cast glass feature at the entry, serves as the corporate identity, but also as a unique piece of art that coincides with the other artwork, which is a combination of original pieces and prints.

In addition to the necessary offices, administrative, and support areas, the brokers also required a meeting space that was intimate, warm and flexible enough to accommodate a varying number of clients and guests.