Pieper O'Brien Herr Architects completed a conceptual design of a technology-focused office campus adjacent to a serene lake. The building design tames the steeply sloping site by nestling into the hillside. This configuration greets tenants and visitors with a 4-story presentation and opens to a 5-story expression with views of the lake.
Concept Sketch: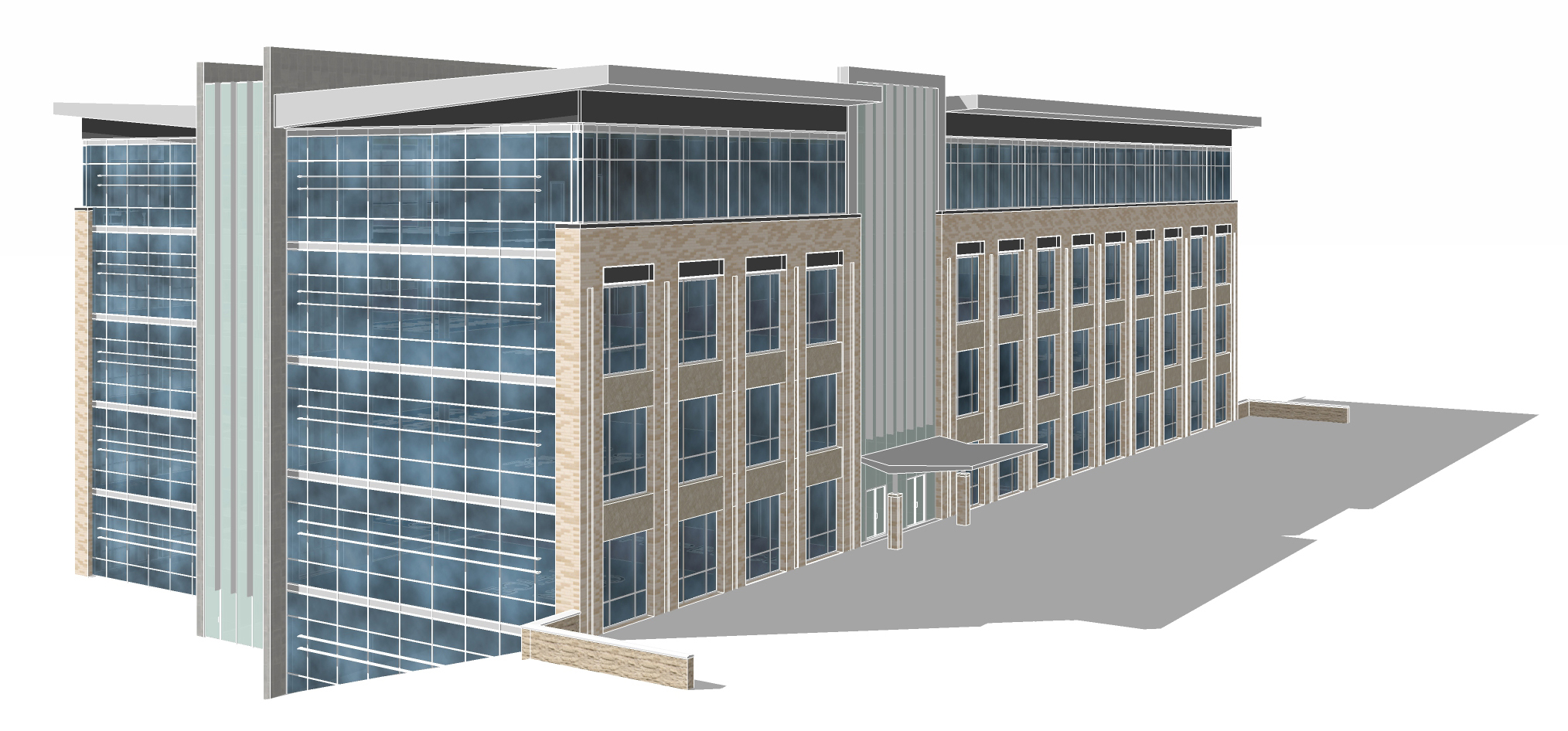 The innovative exterior design is a blend of a warehouse brick frame and large windows highlighted with modern horizontally. The design is topped with a dramatic roof expression that collects rain water for irrigation
The lake amenity offers walking trails around the wooded site and bridges across the lake.
Pieper O'Brien Herr Architects also designed an outdoor patio area with several amenities for the technology focused population. A large fireplace, bocce ball and putting green are accented with a variety of seating areas to provide welcome respite from work.
Concept View: