With a long and distinguished athletic history, The Kiski School values the athletic experience and the benefits it produces for their students. The young men learn concepts of team work, unselfishness, and demanding work toward a common goal. Kiski participates in over 300 contests per year with twenty-three athletic teams.
Concept Design Sketch: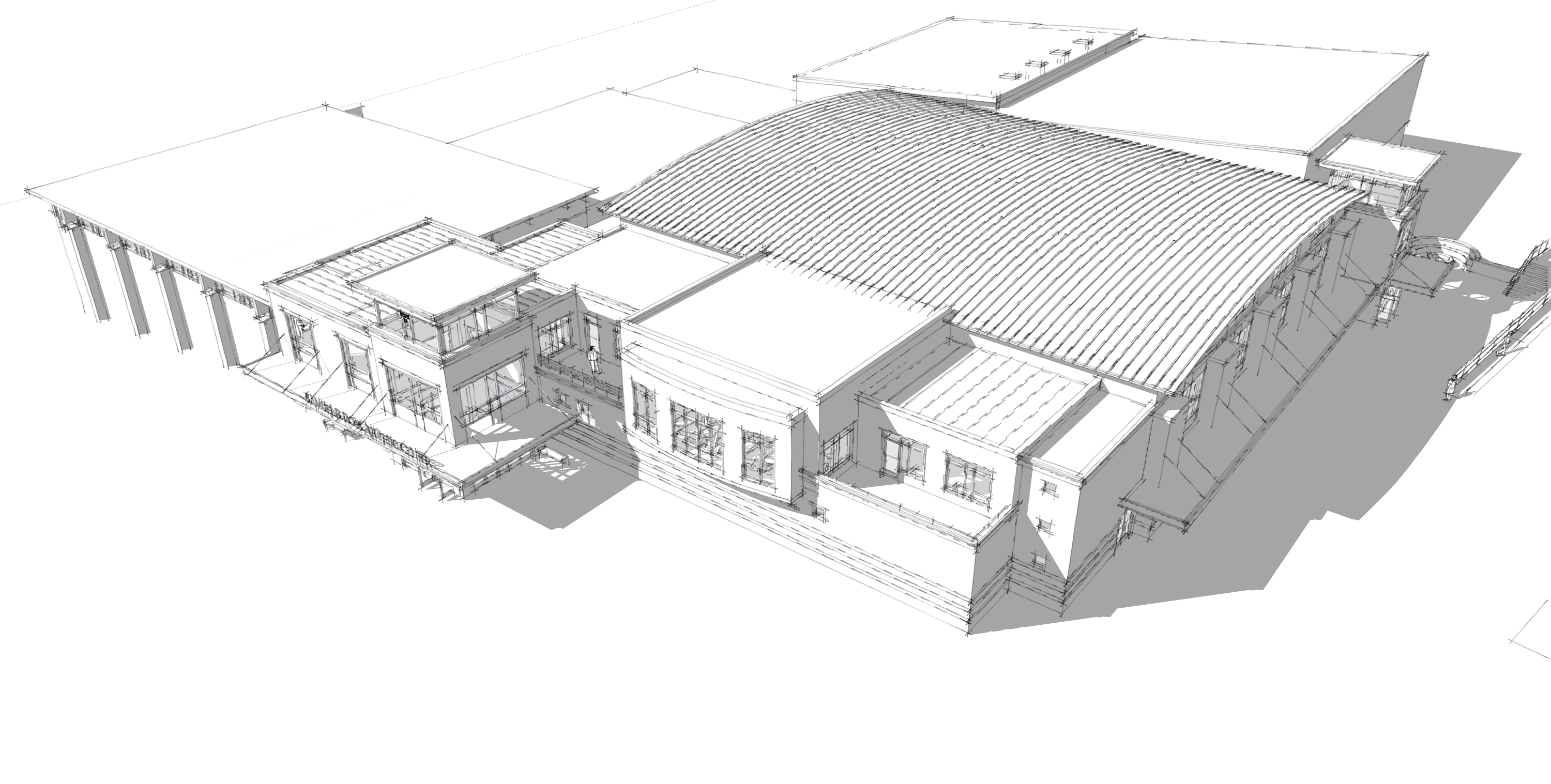 While the existing facility had served Kiski well for several decades, several features were missing, and the existing facility needed renovation.
Positioned at the entrance to the campus, the athletic center addition was sited to provide a new face to the aging facility. The new addition supports the renewed emphasis on strength training. Prominently situated, Pieper O'Brien Herr Architects (POH) designed the weight training space to have views of the basketball court and football field for added inspiration. Each weightlifting station is branded with the school seal inlaid into the maple floor. Cardio training machines are provided to improve aerobic fitness and endurance and have views of the campus. Hot and cold soaking tubs, to aide in recovery, are an integral part of the training space.
Concept Design Model:

A new indoor basketball court benefits from day-light and views to the football field. Adjacent locker rooms saw a complete upgrade including lockers and showers areas while the existing basketball court also received renovation. The original hardwood floors of the basketball court were refinished with heavy sanding and several coats of urethane to restore its high-gloss luster.
The POH lead design included a complete renovation to the competitive swimming pool including all pool surfaces, equipment, pool deck, new bleachers, wood ceiling and complimented by new lighting.
The center houses athletic department offices and meeting rooms and a concession stand. A new Hall of Fame hallway features custom cabinets showcasing the school's athletic achievements.
Concept Design Model: