High school is a pivotal period in life. Having an environment in which students can make the most of their potential and grow in their knowledge of self is significant.
Concept Sketch: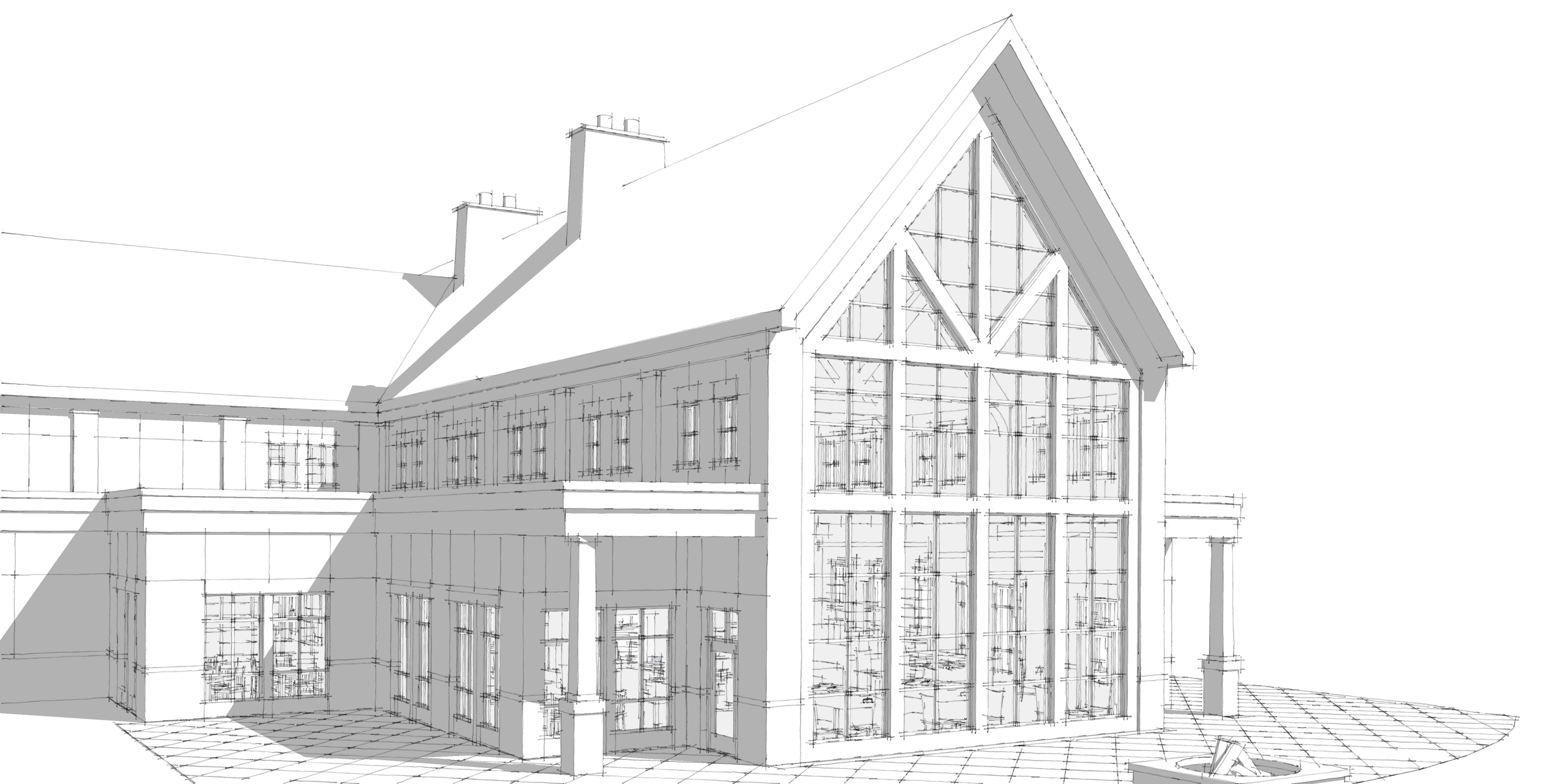 Pieper O'Brien Herr Architects designed the Student Center, which is rooted in the essential themes of community, brotherhood, healthy choices, and an awareness of the needs of others. Set in the heart of the campus, the Student Center provides a clear presence of student life. As a part of the Pastoral campus setting next to the Kiskiminetas River, the formal student center design belies the comfortable spaces within. A favorite gathering place for students to interact, relax and study outside of class.
Concept Design Model: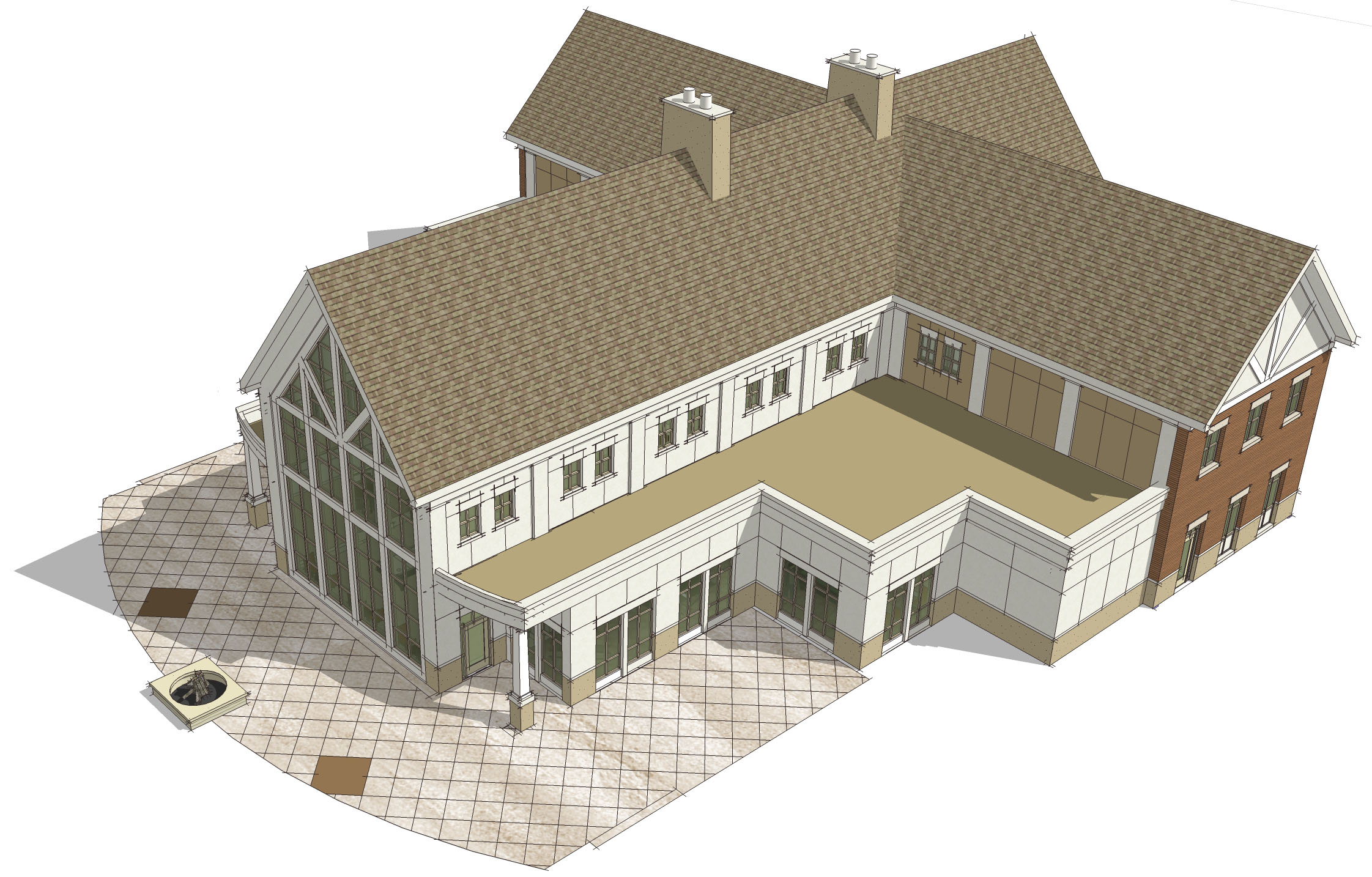 Students play games, watch TV, grab a snack and have fun throughout the center. A massive fireplace anchors the main gathering space. Enormous iconic windows look out upon the idyllic campus setting.