Pieper O'Brien Herr Architects helped renovate an abandoned two-story Tudor style building that originally functioned as the campus library with a sunken lecture classroom. The main level was transformed into a multi-functional science center with modern sun drenched Physics and Physical Science lab spaces. All glass corridors are the link between the two wings and allow open views to showcase the accomplishments and unique projects within each classroom.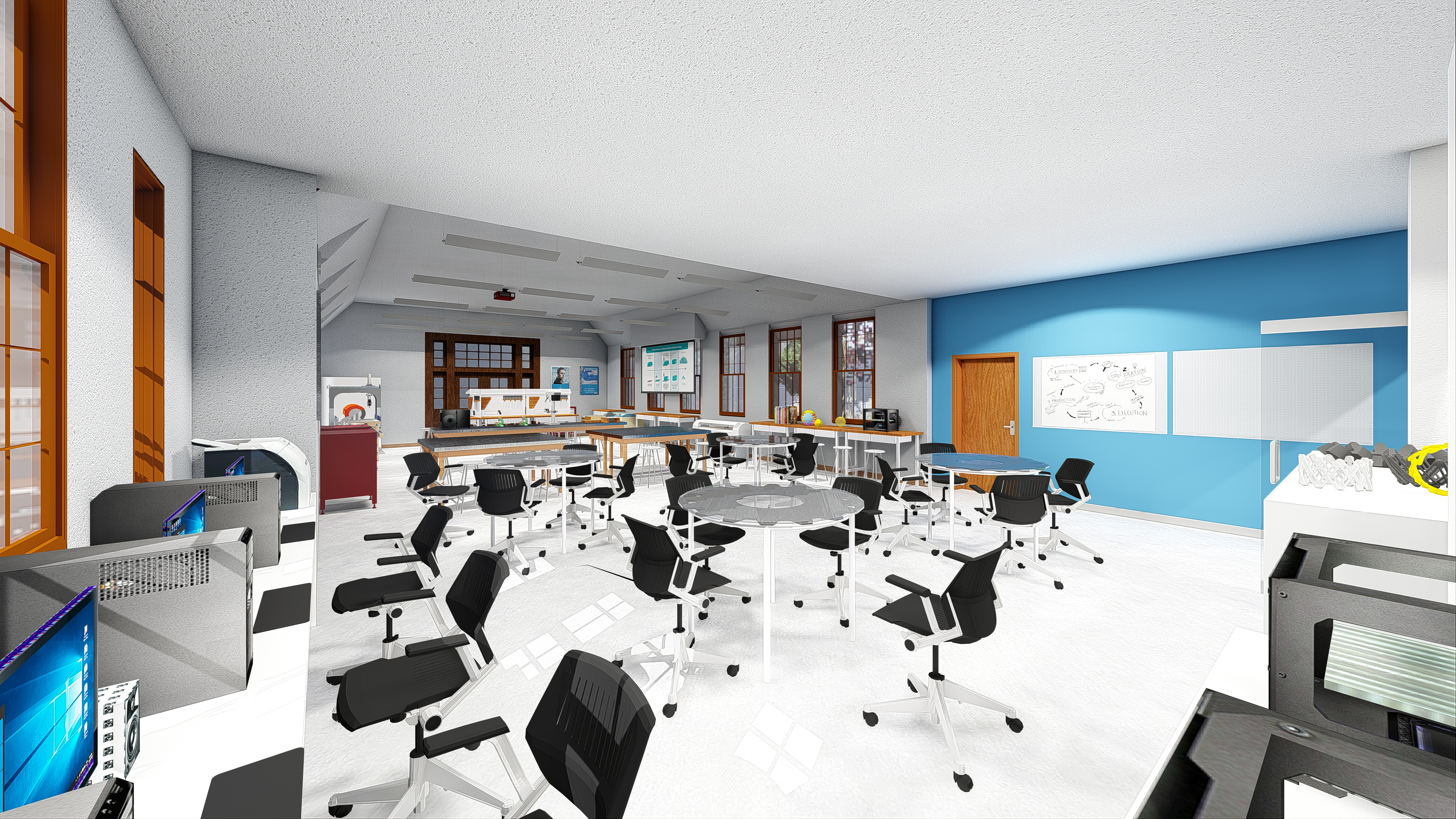 The historic exterior has been carefully preserved along with the interior original ornate columns and curved archways. The rest of the interior has been fully gutted and all new durable finishes compliment the open and collaborative layouts that allow both laboratory and traditional classrooms to function in the same dynamic environment. The classrooms have windows on three sides and a glass demountable corridor wall on the fourth. This design concept only further enhances the connection to the outdoor learning classroom and connection the other departments on campus. Modern lighting, full height white boards and glass writing surfaces provide flexibility for the use of technology and group work to occur effortlessly.
The project also will include improvements to the second floor of Heath Hall science wing to update the existing chemistry and biology classrooms to better spatial and functional improvements. Therenovationslatted for Summer 2019 will make modifications to the existing power, gas, lighting, fire protection, water, HVAC (including cooling) and ADA improvements including a new elevator. This renovated facility will be a showcase on the application tours for potential students and parents considering the Kiski School showing the newest ideas mixing the sciences with a Makerspace and Robotics technology.