The United States Bankruptcy Court is two-story study in security. Pieper O'Brien Herr Architects (POH) designed unparalleled security measures to ensure the safety of the occupants. Passive site features are incorporated to secure the perimeter around the building from vehicular penetration. Pedestrian access points are tightly controlled and the exterior facade is made of blast-rated tilt-up construction and ballistic resistant glazing.
Design Rendering: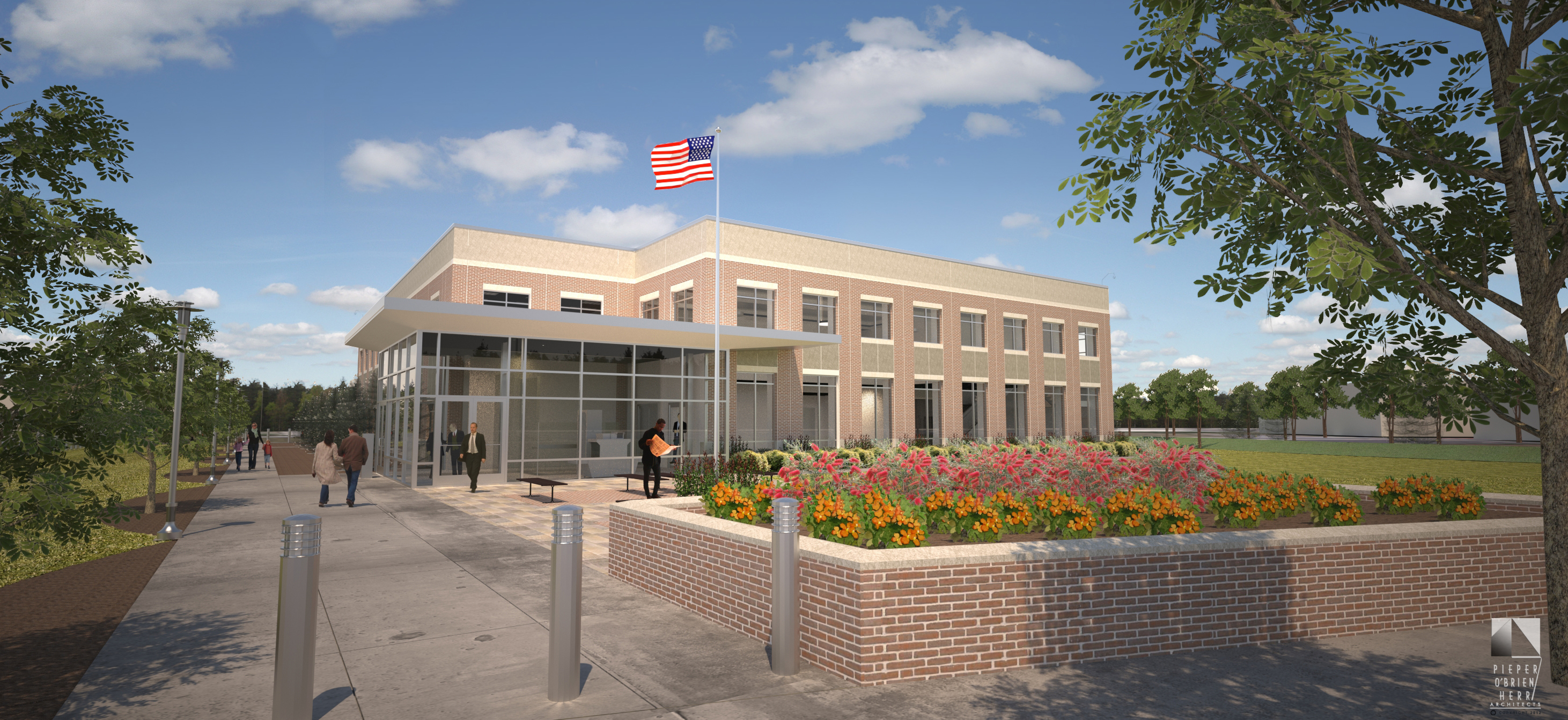 POH organized the court building around a, 2-story lobby that anchors the public assembly room on the lower level and the Bankruptcy Courtroom on the upper level. Unscreened queuing, located outside the footprint of the building, maintains the secure environment. The large lobby space is clad in warm wood and sunshine. Individuals attending this facility are often in a hopeless, stressful situation. The design was intentionally envisioned to be welcoming and not pretentious.
Courtroom Model: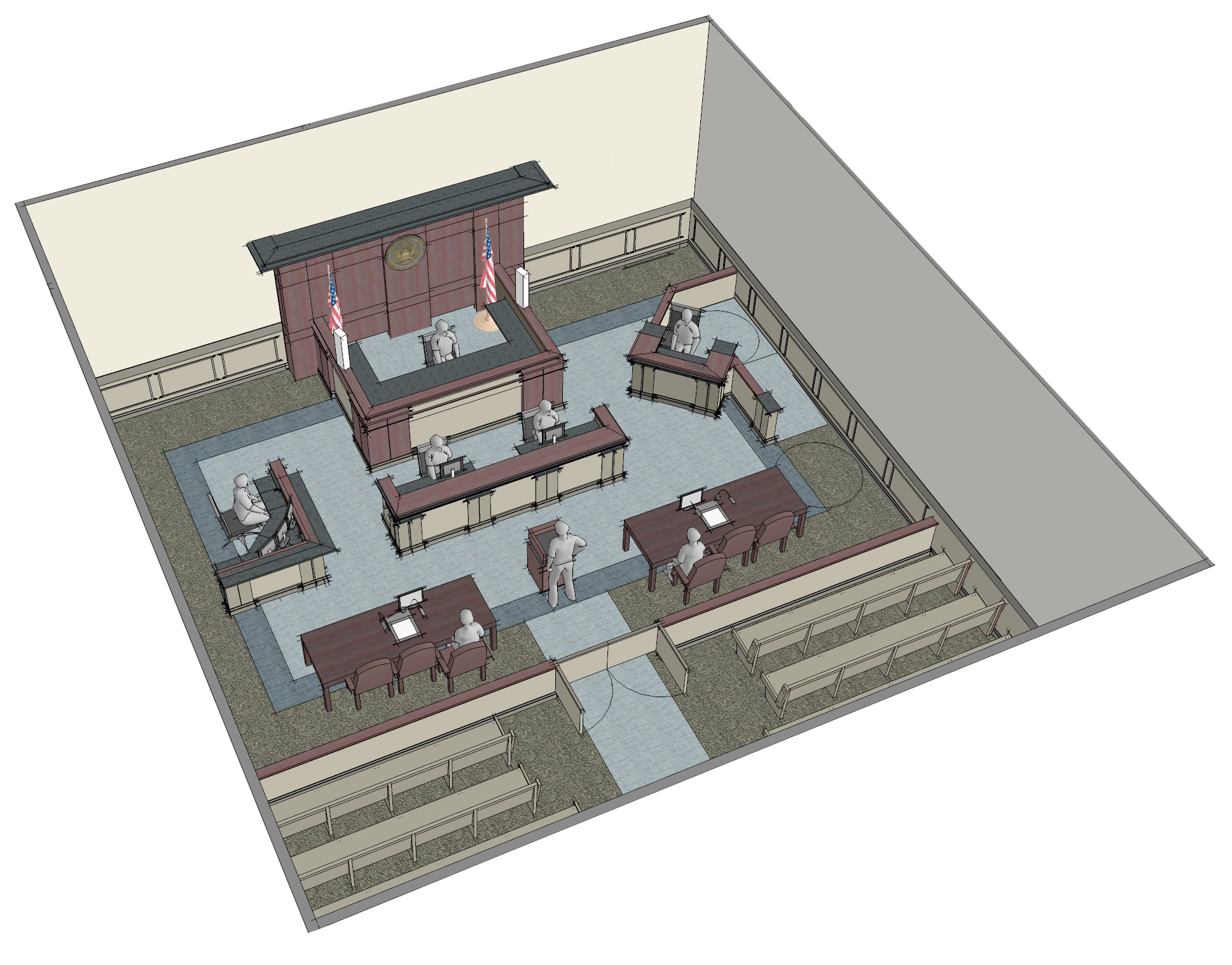 Administrative office space and the U.S. Marshal's office is located near the public assembly room. The Bankruptcy Judge Chambers and Bankruptcy Clerk's office and efficiently organized adjacent to the Courtroom. Efficient heating and cooling strategies along with energy efficient artificial lighting and daylighting earned this project an Energy Star Rating of 75.