University Commons is the first urban, vertical retail structure built over covered parking in Knoxville, TN. A major goal of the project was to revitalize, clean up and turn a blighted brownfield site into a productive retail center and make a positive impact on the community.
Conceptual Design Model: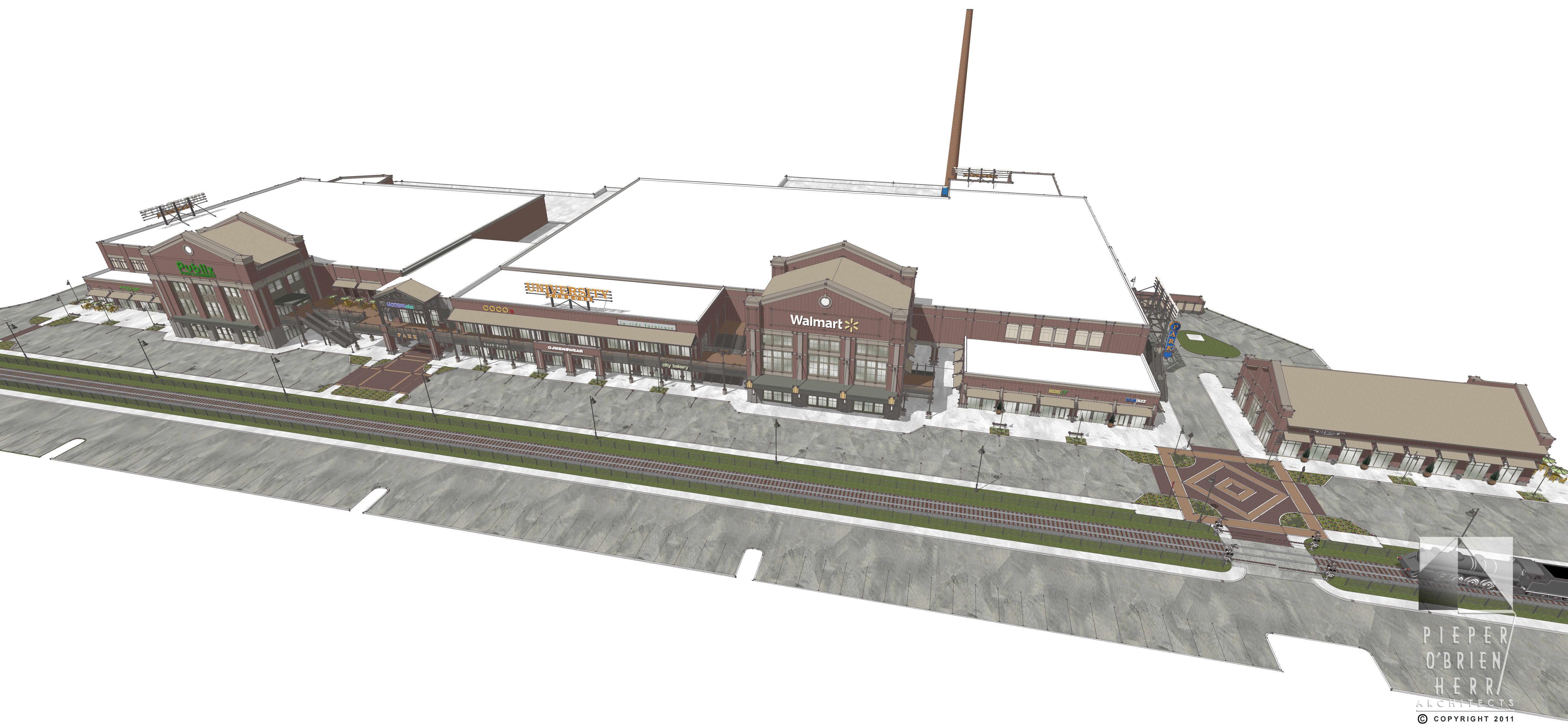 Built on the former site of Fulton Bellows, a metal workings and foundry operation, the new development revives the look and feel of a turn-of-the-century factory architecture, adapted for a pedestrian-friendly shopping experience.
Concept Design Renderings: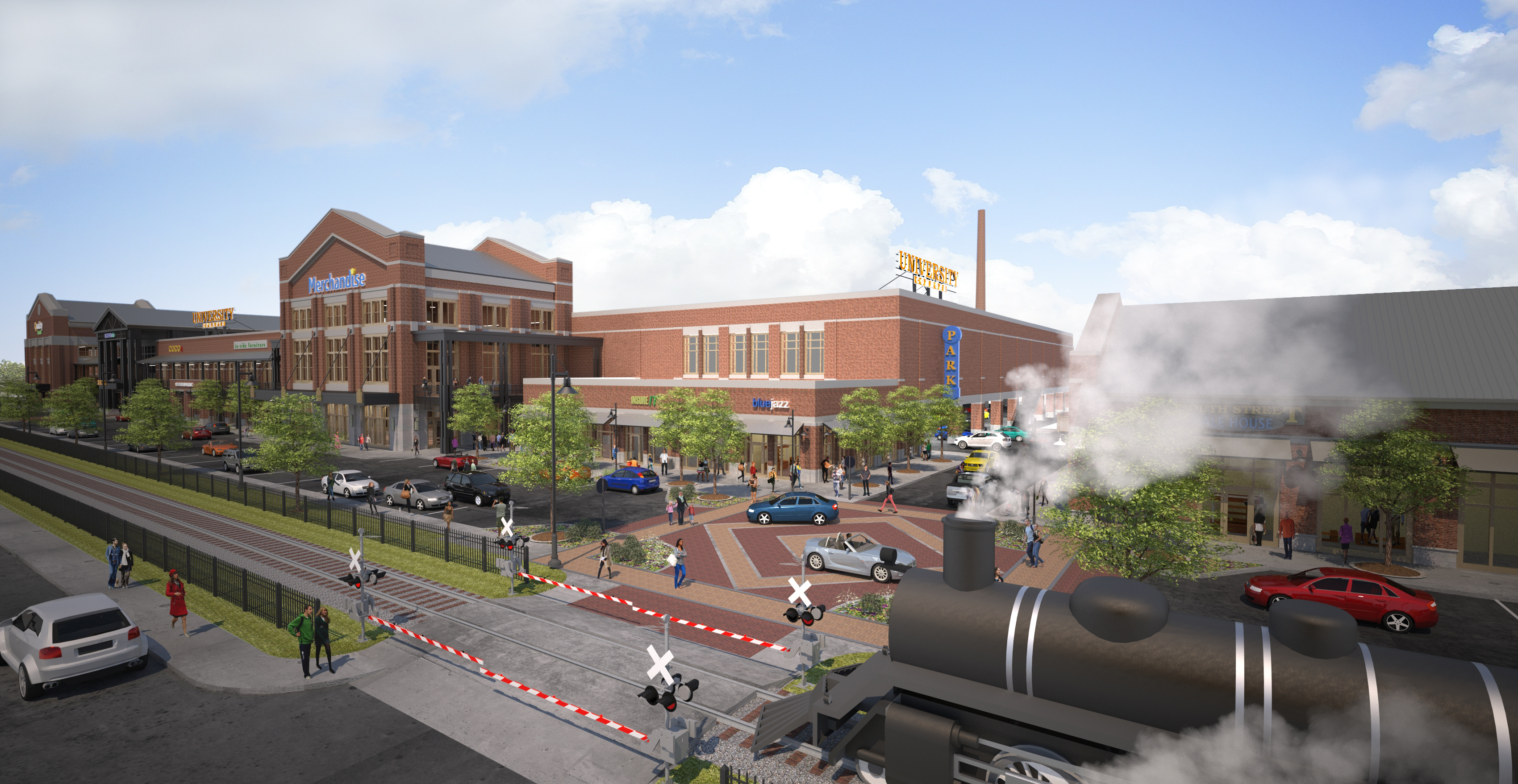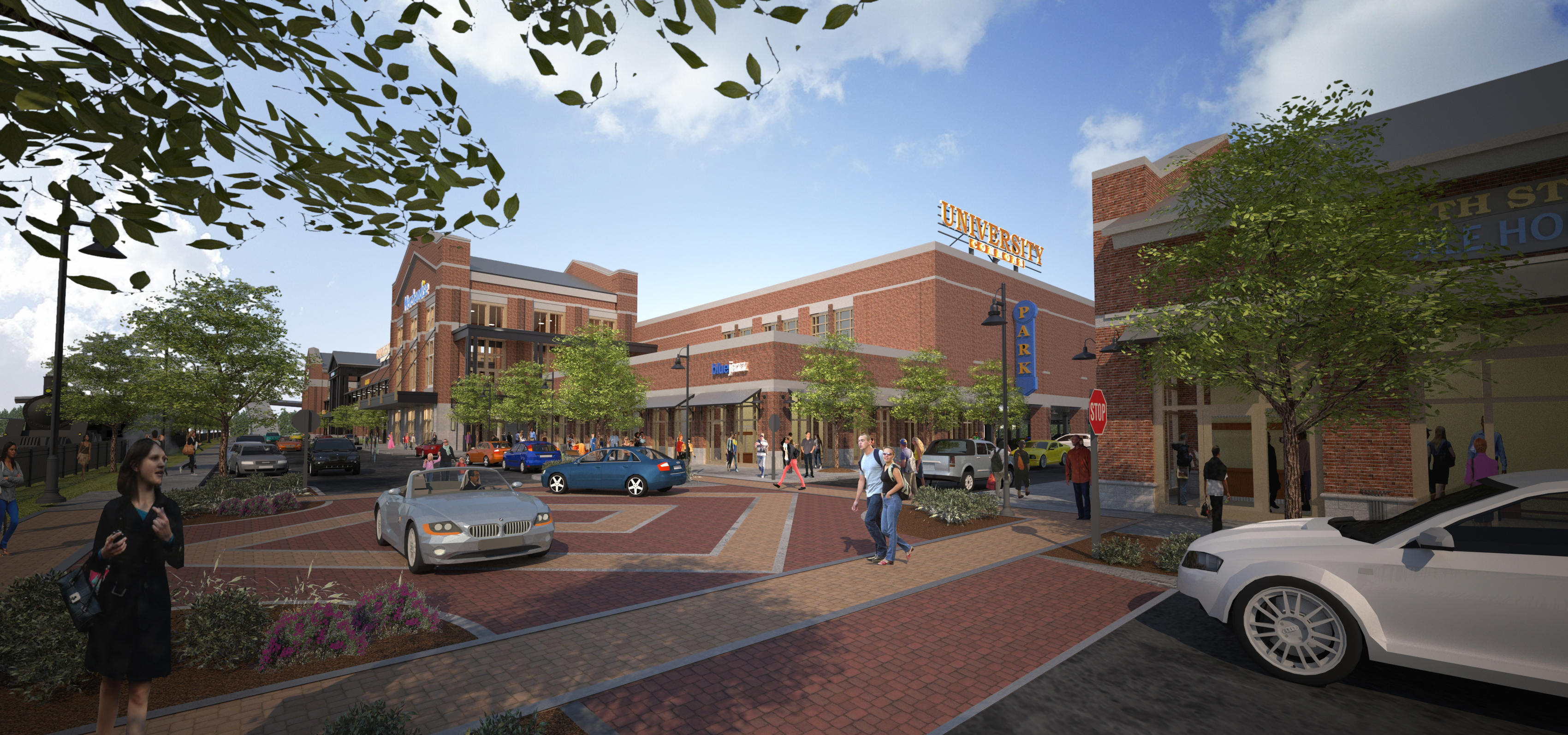 Timeless materials like brick and ornamental steel are used throughout the design and mark a nostalgic, inviting addition to the local landscape. Within walking distance of the UT campus, this one-of-a-kind retail center is home to two recognizable retailers: Publix and Walmart. Not only will University Commons provide grocery/retail shopping to an area truly lacking these basic conveniences, but it will do so in a way that is environmentally responsible. In addition to cleaning up the long-standing brownfield on which it's located, an ecologically-friendly storm water management system will help remove suspended solids, oil and grease from parking areas.
The rail lines directly in front of the new center were existing. The Three Rivers Rambler and Gulf & Ohio Railways have light freight operations during the week and rail fan excursions on weekends. Pieper O'Brien Herr Architects and the project developer embraced this reality with a period design railway passenger station.