Who does not like new foods, fresh combinations of flavors and innovative packaging? Large corporations have their own test kitchens to develop their ideas but the rest of us, with the spark of a pioneering thought, need a place like this. On the UGA campus, sits one of only ten food labs in the country. Pieper O'Brien Herr Architects (POH) designed this unique lab facility with three distinct lab environments, called pilot plants, for food innovation and research. Each pilot plant is specific to the type of product preparation, the types of equipment that will be hosted along with the designed temperature and humidity settings for that space. While Cool/Wet, Hot/Wet and Hot/Dry are the main environmental characteristics of the labs, extraordinary levels of flexibly are built into the pilot plants.
Design Sketch: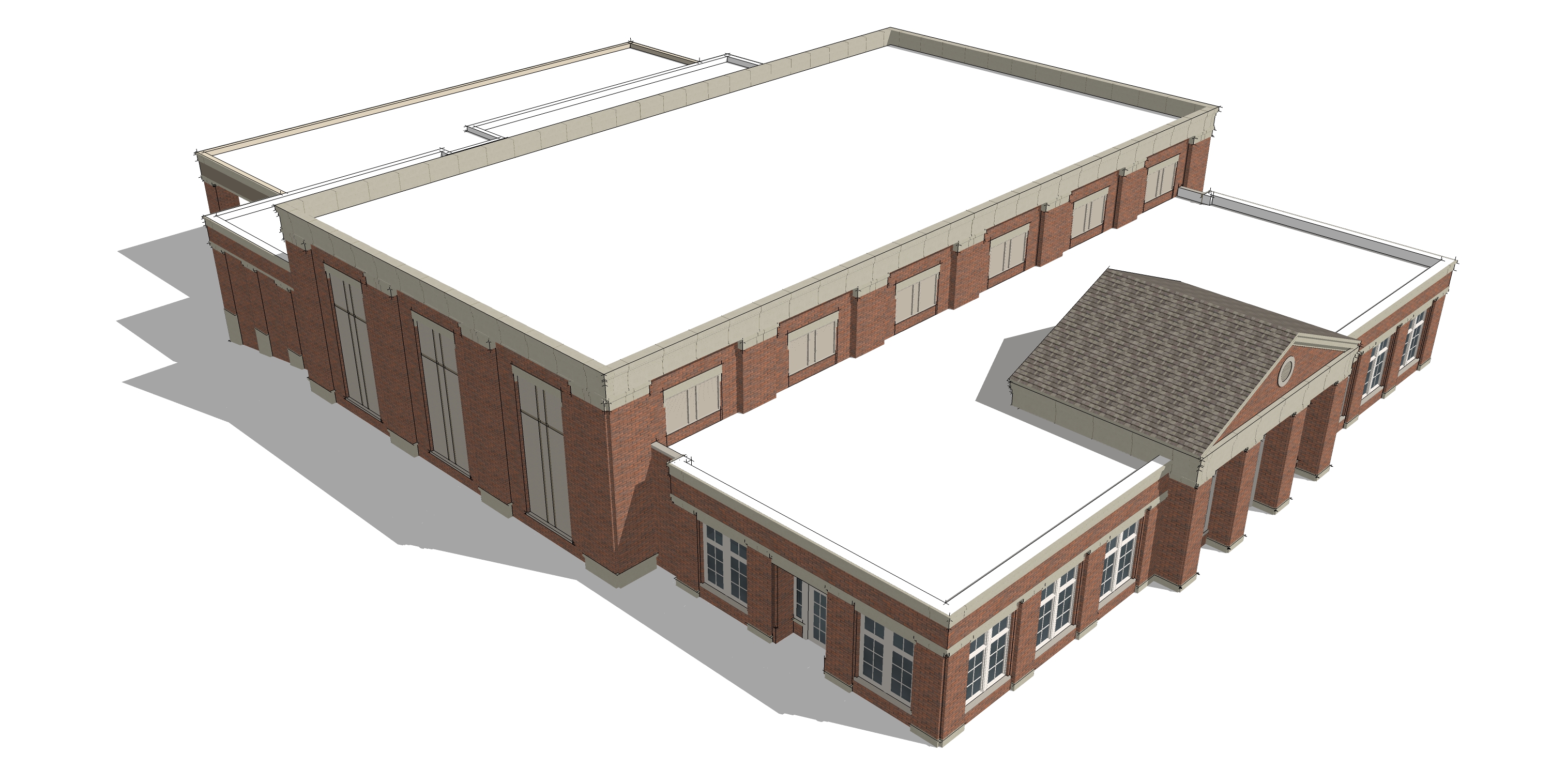 Each space is designed for ultimate flexibility and reconfiguration. Enormous space above the ceiling allows for limitless arrangements of equipment and their unique connections. Each lab is equipped with coolers to store 'work-in-progress' as well as small batch product. Separate packaging plant allows developers to create small-scale production runs for distribution.
Contamination prevention is a huge concern within a facility like this. Clear delineation between clean and dirty along with the flow of unprocessed to processed product was the central planning focus.
Design Studies



Flow of product was designed for inbound fresh product to be stored in coolers awaiting processing while separate outbound, palate sized coolers and freezers, are available for efficient distribution of finished product.
Start-up ventures and smaller existing food companies can economically leverage the intellectual resources and physical facilities for product development. POH designed a residential sized kitchen with adjoining conference room for food product demonstrations to investors.
The Department of Food Science and Technology in the College of Agricultural and Environmental Sciences and associates of the University of Georgia are all internationally recognized for development of innovative food products.