Pieper O'Brien Herr Architects designed a new Laboratory addition including three Biocontainment Level 2 (BL2) and one Biocontainment Level 3 (BL3) Laboratories. The biocontainment levels range from the lowest level 1 (BSL-1) to the highest at level 4 (BSL-4) and establish the biocontainment precautions required to isolate dangerous biological agents in an enclosed laboratory facility. The Food Science and Technology Department at the University of Georgia focuses on research for the enhancement and promotion of Georgia agricultural products to maintain economic competitiveness and innovation in the food industry.
The concept elevation was inspired by the iconic gate at the main campus entrance.
Concept Elevations: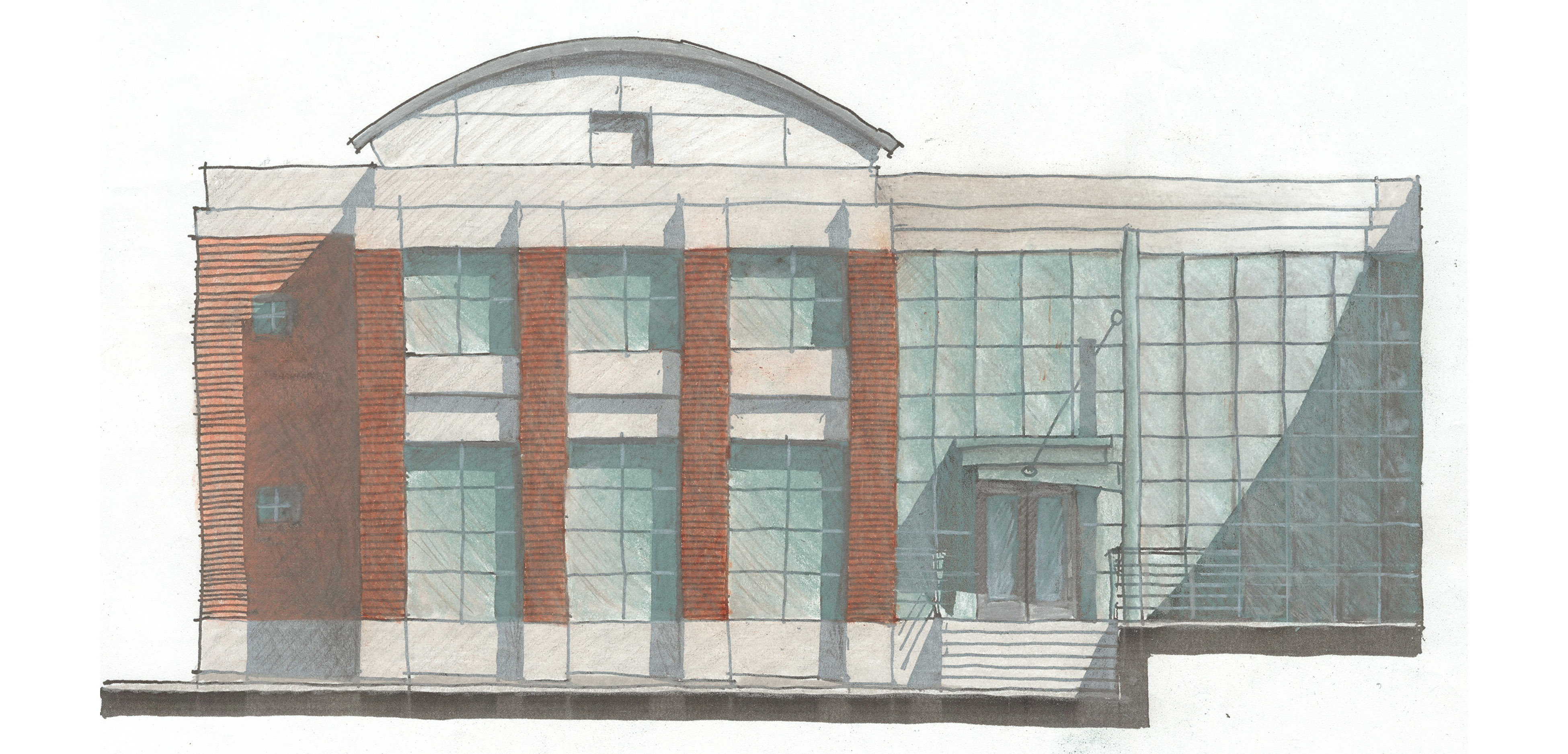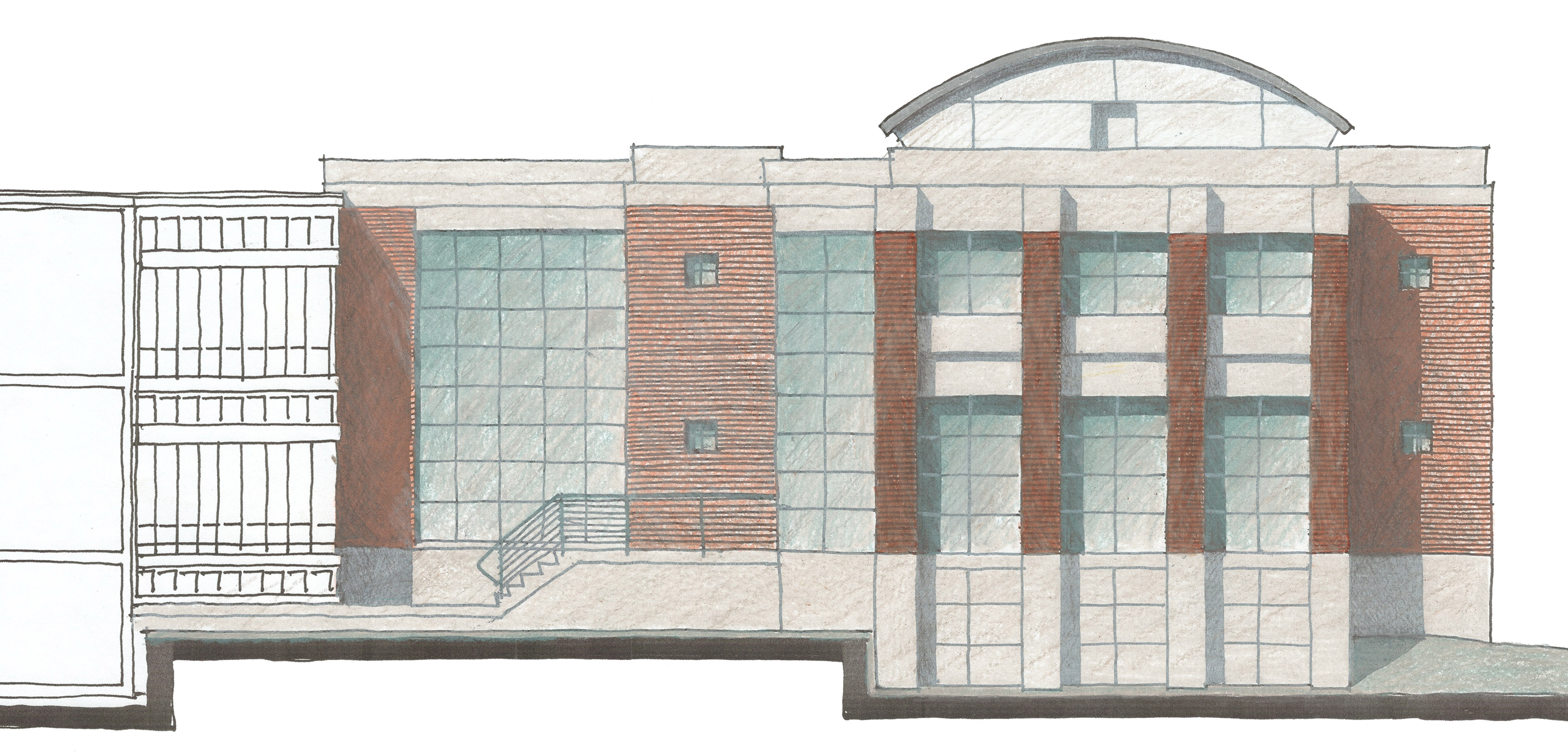 The narrow site was a challenge to fit the program requirements.
Concept Site Model: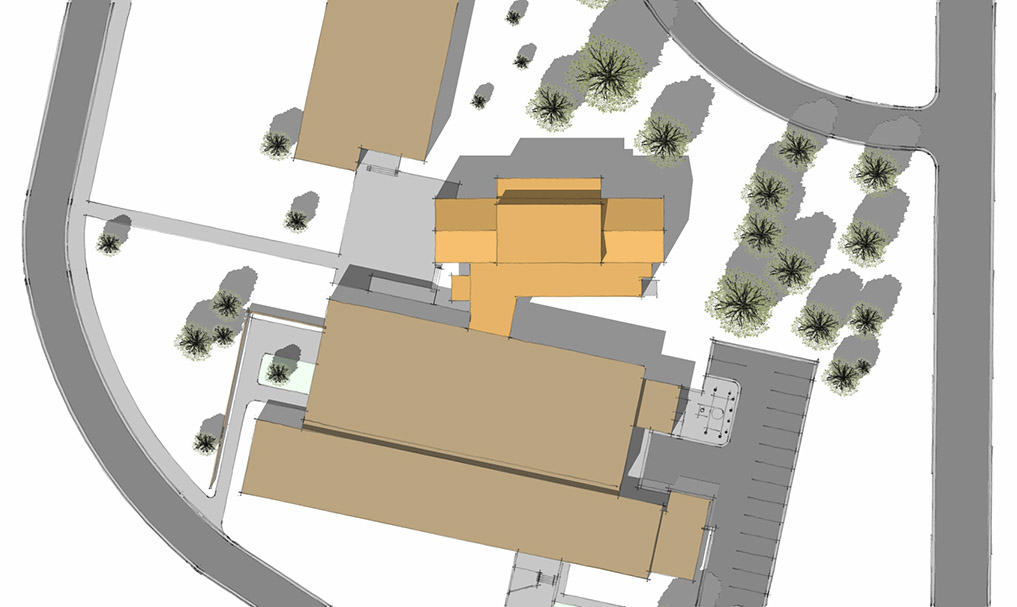 Biosafety level 2 (BL2) is suitable for researchers to work with agents of moderate potential hazard and food borne pathogens including Hepatitis A, B, and C viruses, human immunodeficiency virus (HIV), pathogenic Escherichia coli, Staphylococcus aureus, Salmonella, Plasmodium falciparum, and Toxoplasma gondii.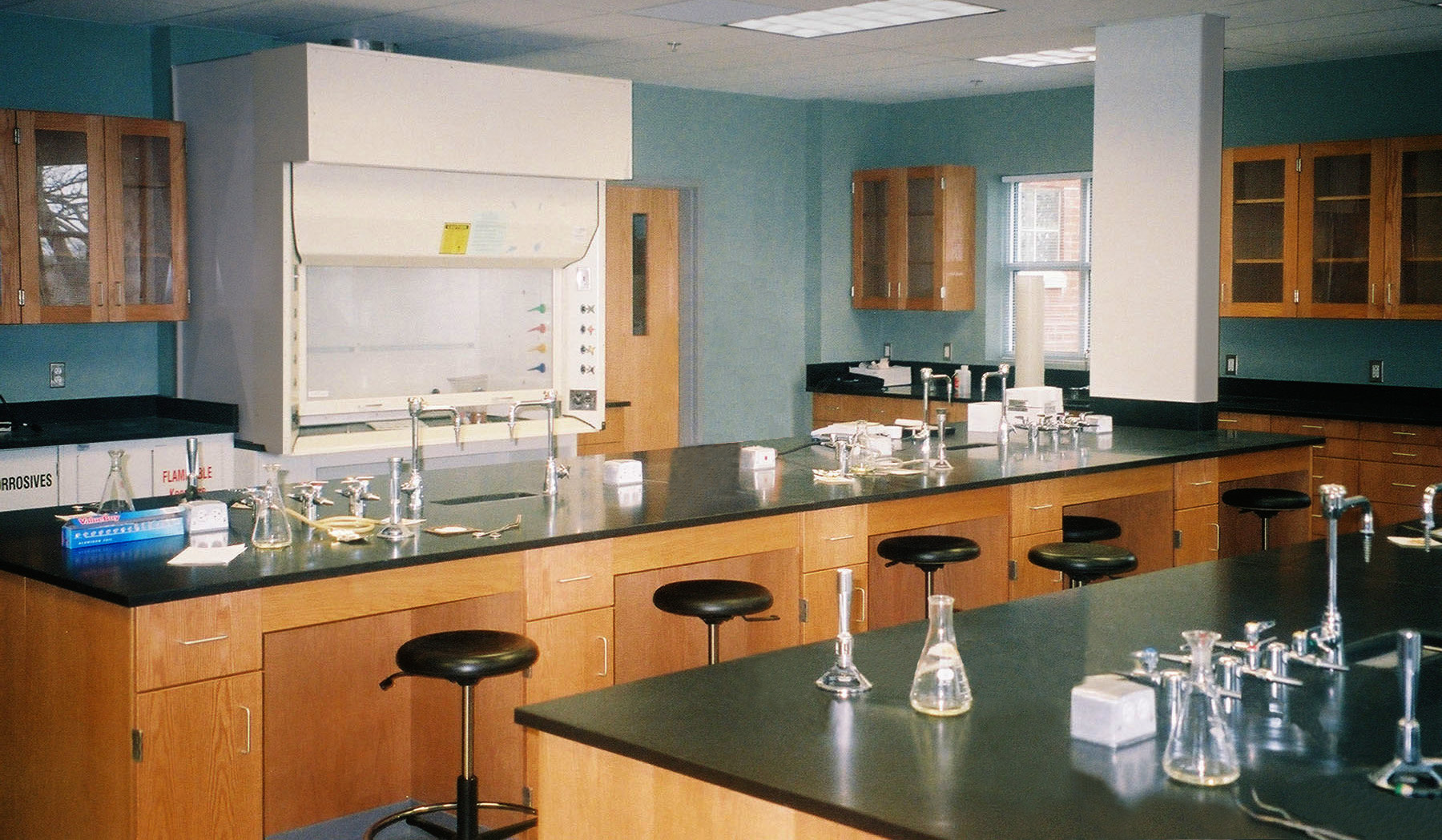 Biosafety level 3 (BL3) is appropriate for scientists to work with microbes which can cause serious and potentially lethal disease via the inhalation route. The laboratory airlock entrance is separated from other areas of the building with restricted access behind self-closing doors. The interior lab materials allow for easy cleaning and decontamination. Additionally, windows are sealed, and a highly specialized, filtered and controlled air flow, from the "clean" areas of the lab to the areas where infectious agents are handled. This level of Lab is commonly used for research and diagnostic work involving severe disease from microbes which can be transmitted by aerosols including tuberculosis, viruses, SARS coronavirus, yellow fever virus, and West Nile virus among others.
The major renovations were designed to enhance associated research laboratories and environmental rooms for hands-on-training space for food development.