Creativity reveals itself in many ways. Unique solutions are successful when user's needs are met cost effectively. A meager budget and poor structural performance of the soil drove the design direction.
CONCEPT SKETCH: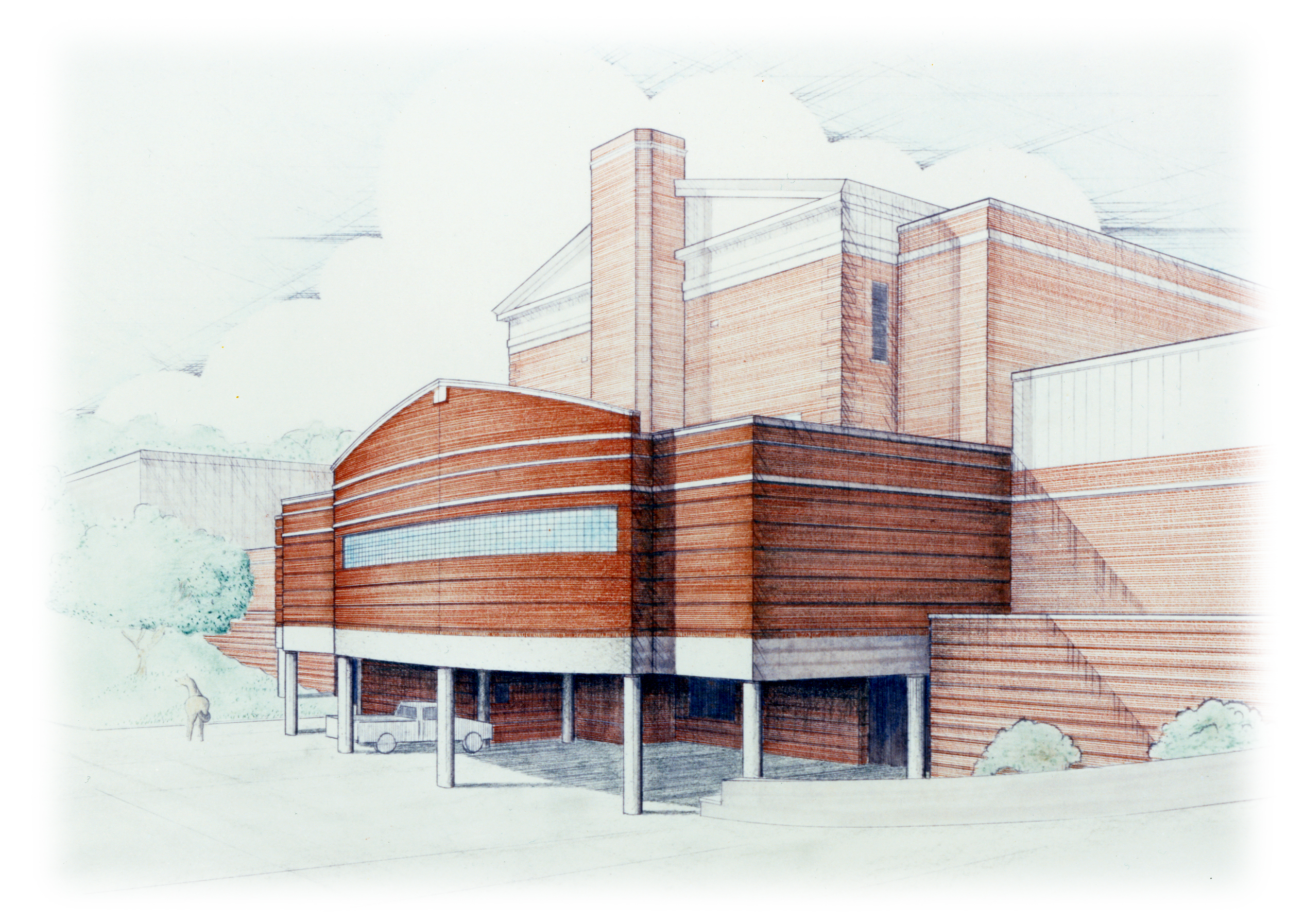 Pieper O'Brien Herr Architects designed a cost effective, creative solution for the College of Veterinary Medicine that used the structural foundation system, piers drilled down through the muck of the previous lake bed and extended above the ground, to elevate the addition to align with the other labs on the 2nd floor. The laboratory expansion provided the University with the latest in necropsy laboratory technology. The function of the lab required the HVAC system to provide ten complete air changes per hour.
Two cold rooms, a pathological incinerator, and a 3,500-lb capacity monorail hoist system are unique features within these labs. The project was completed on schedule and within 1/4 of 1 percent of the firm's cost projection.