The original, 30-year old Dunlap Hall classroom building, lacked gathering areas for students and the identity needed at this important campus entrance.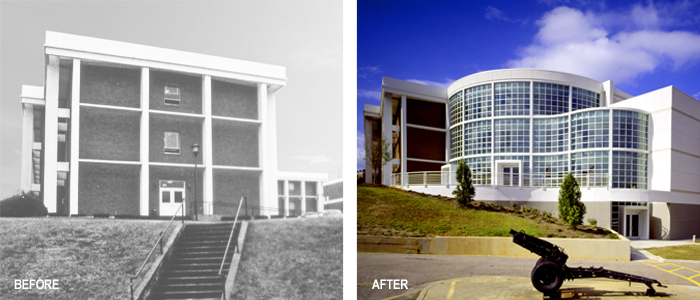 When designing the new, 3-story addition, Pieper O'Brien Herr Architects created an elegant, glass connector as an open, three-story student space. A popular gathering spot on campus and always full of activity, the lobby connector makes a dramatic statement as a gateway to the college campus.
Concept Design Sketch: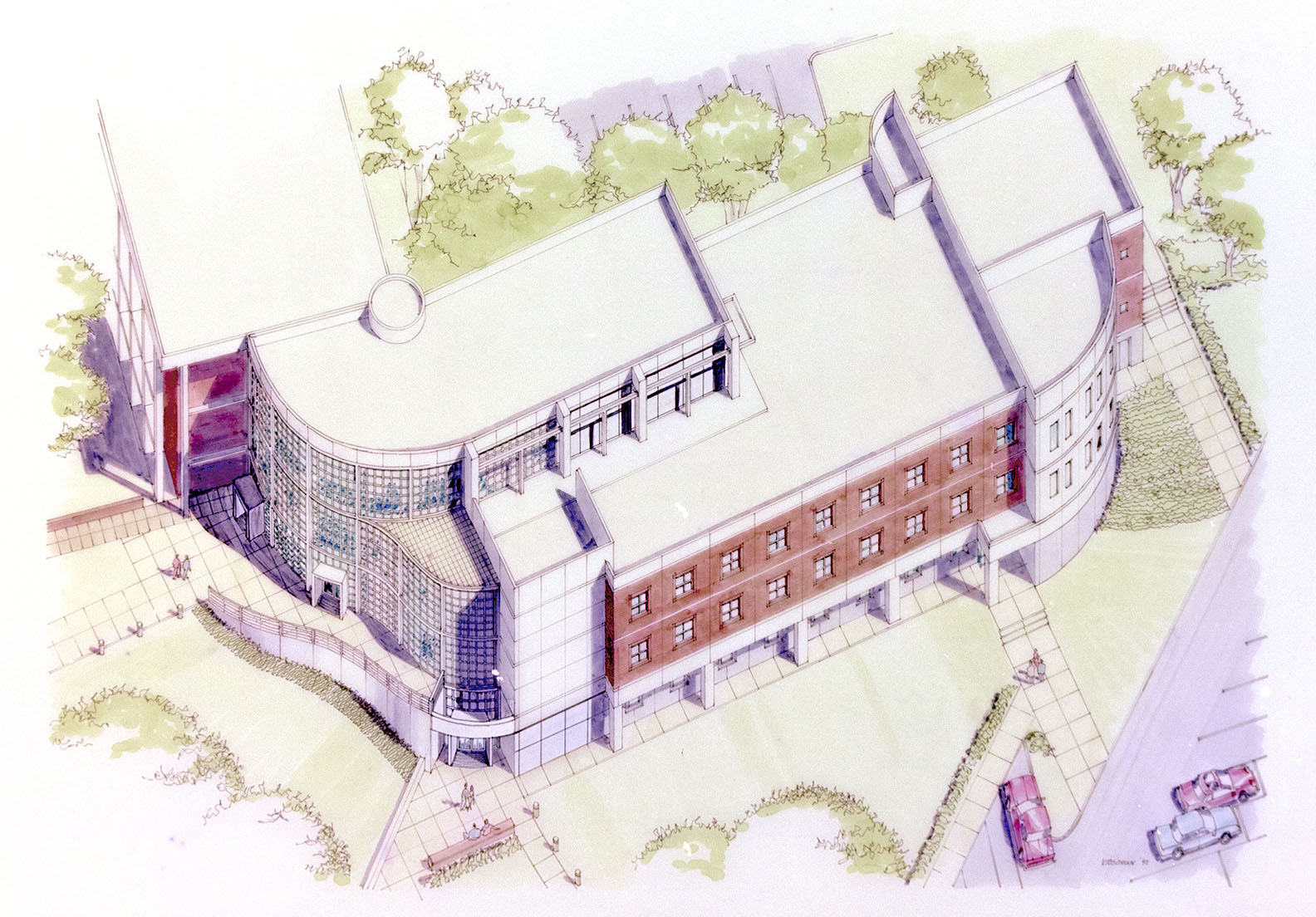 A delicate glass grid resolves the heavy large-scale framework of the existing building as a transition to a new aesthetic. The addition also confidently settles a steeply sloping site.
Several specialized learning environments such as terraced lecture halls equipped with advanced audio-visual capabilities and sophisticated computer labs requiring special HVAC, and electrical systems are included in this unique building. The new addition also solved the original buildings lack of elevator and handicapped access.