A reflection of its diverse programs and functions, the campus design is comprised of buildings that express their use. Facade undulations and the three colors of brick reflect the stratification of the Georgia soil that was cut from the hillside to create a site for the campus. Designed with strong horizontal banding elements, the buildings feature articulated brick patterns.
Concept Design Model: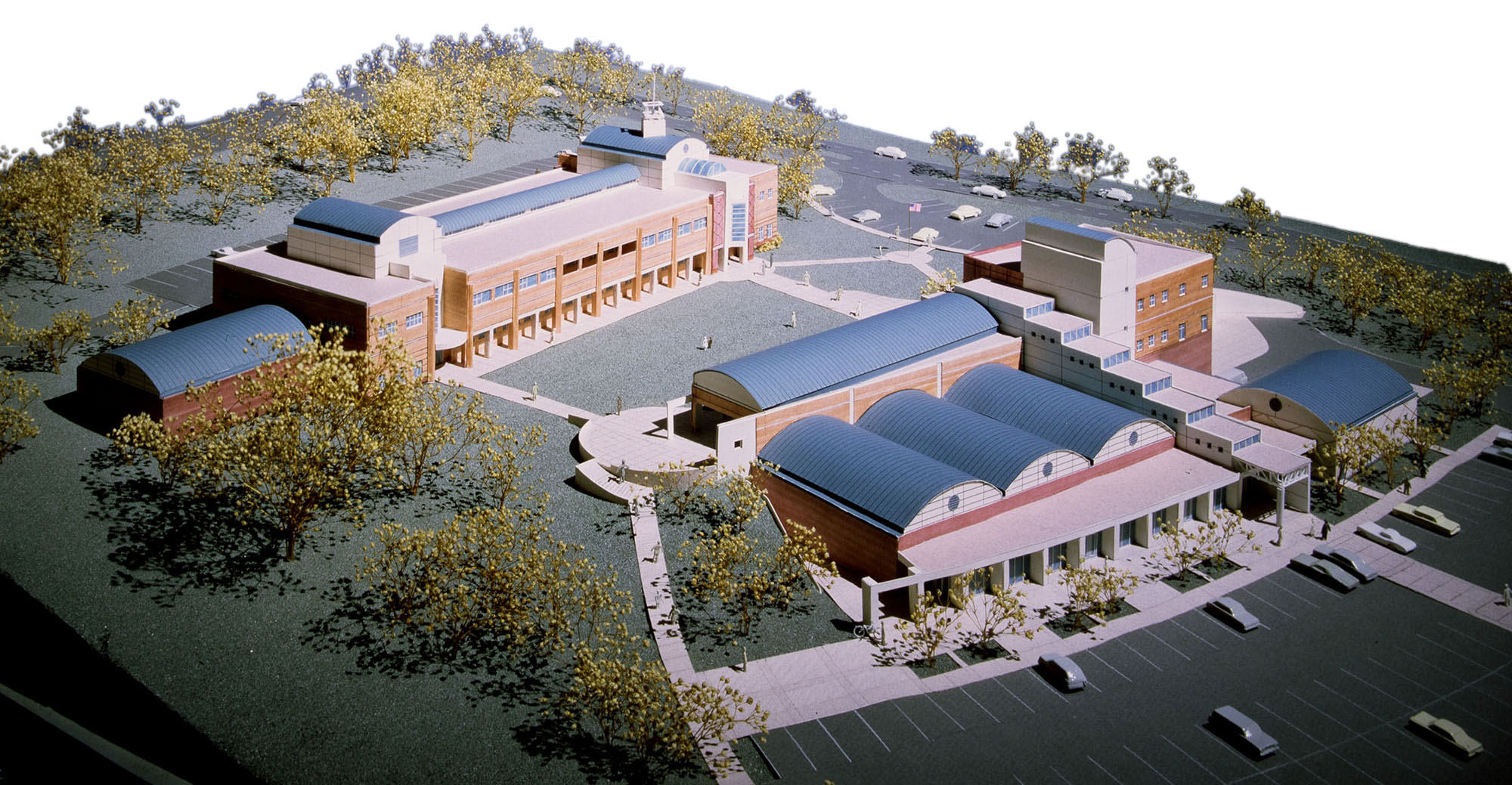 The original campus is organized around a pedestrian orientated quad. Classrooms, student center, admissions and faculty offices are oriented towards this green amenity. The 75 foot sloping site is tamed with carefully placed buildings.
Aerial View of Campus: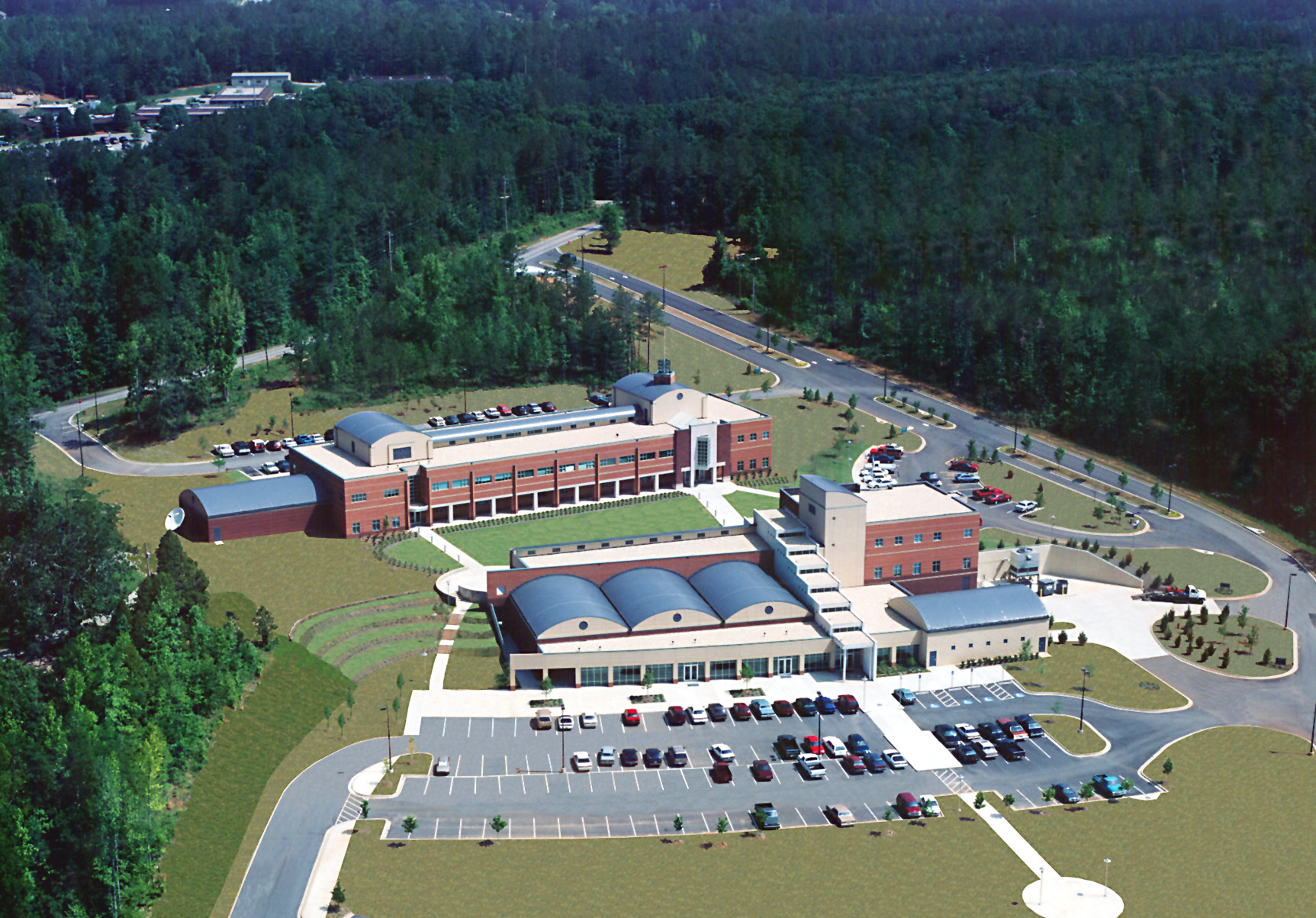 Laboratories, classrooms, admissions center, student center, industrial lab, and faculty offices are organized to be flexible and feature natural daylighting. The Conference Center is oriented to be used by the college, or can be rented by independent groups. Several different seating configurations along with movable partitions and a catering kitchen put this highly flexible space in high demand.